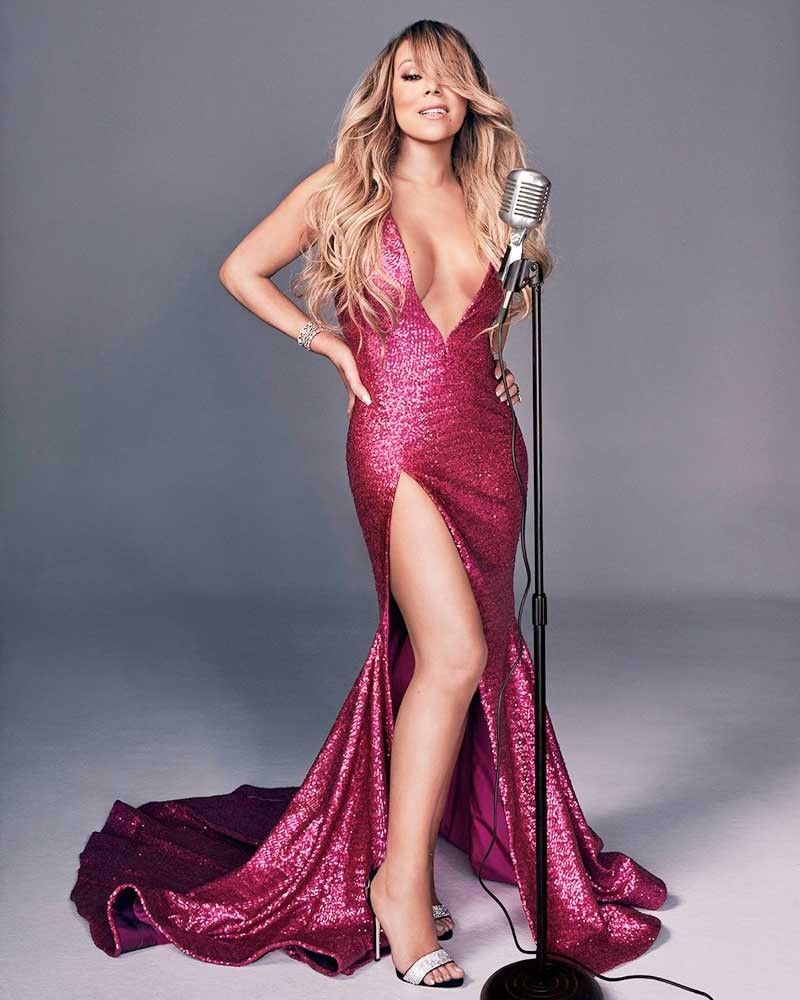 I also met a girl but she was named not Maria but Mariah…as in Mariah Carey.
I thrice met a girl named Mariah
CONVERSATIONS
-
Ricky Lo
(The Philippine Star) - October 21, 2018 - 12:00am
I just met a girl named Maria
And suddenly I found how
Wonderful a sound can be…
— Richard Beymer as Tony singing ecstatic after meeting Natalie Wood as Maria in the movie version of the musical West Side Story
I also met a girl but she was named not Maria but Mariah…as in Mariah Carey. I met her not just once or twice but thrice in three different cities, first in 1999 in Hong Kong where she promoted her album Rainbow, the second was in 2008 in Tokyo where she promoted her album E=MC2 and the third was in 2009 in Seoul where she promoted her album Memoirs of an Imperfect Angel.
Together with journalists from the region, I found Mariah to be so grounded, showing no star complex at all, so soft-spoken that sometimes she seemed to talk in a whisper and that was not due to jetlag. She was real, nothing put-on whatsoever.
But more than that, I treasure the grains of wisdom I gathered from those three close encounters and I'm sure Conversations readers will likewise learn a lot from them and perhaps pass them on to whoever will treasure them, too.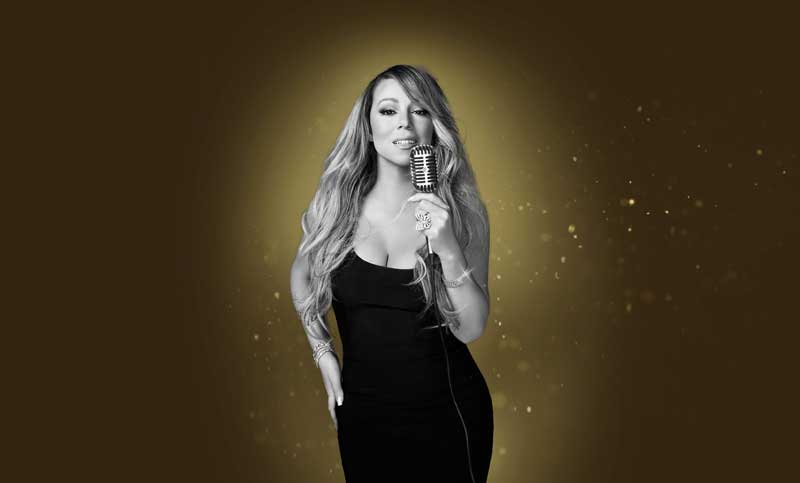 We journalists were in bed with Mariah for the Hong Kong interview at her suite at The Hyatt. She was tired from the day's extended meeting-and-greeting with fans. "You wouldn't mind sitting on the floor around my bed, would you?" she cooed. Of course, we did not!
The next time in Tokyo, Mariah reclined ala-Cleopatra on a couch while answering questions. She was accommodating. Could I have a photo with her to show off to my friends and readers (it's on the "jump" page)? The bodyguard motioned a "No!" and Mariah intervened. The guard told me to stand at the back but Mariah said, "Come sit beside me!" Click!!! Then, she agreed to strike another pose with her holding a copy of The STAR, carrying a story about our Hong Kong (In Bed With Mariah Carey) interview. Click!!!
The Seoul encounter was not as eventful. The appointment was at 1:30 p.m. and Mariah showed up three hours late. Jetlagged!!! Just the same, she was so charming, so profuse with sincere apologies that, so infectiously sweet that we hardly felt the long wait.
Wilbros Live is bringing back Mariah for a one-night concert on Friday, Oct. 26, at the Araneta Coliseum and I doubt if I could have a "fourth time" with Mariah. (For tickets, call 911-5555.)
Aside from those quotable quotes highlighted at the top of the opening page, here are some more.
• From the Hong Kong interview
On being a diva: Oh dear! These days, everybody is called a diva, so, you know, hmmmm… Well, I don't think of myself in terms of sales or things like that…(but) I'm very, very grateful for that and I believe that I owe it to the fact that I am a person who has a lot of spirituality. I believe in God very strongly but I'm not necessarily a religious person. I just have my own beliefs and…maybe that's being religious…I don't know how to explain it. It's just kinda my own inner strength that I found.
• From the Tokyo interview
On her BFF (Best Friend Forever): The friend that I had before I got into showbiz is the same friend that I have today. She and I would sleep together on a mattress we placed on the floor in our Manhattan pad. She used to help me get waitressing jobs. But I was so bad. I was 17 and I was too young to serve. I always got fired because I was listening to my Walkman all the time and to my demo tapes. I was a complete mess in that regards…a complete mess!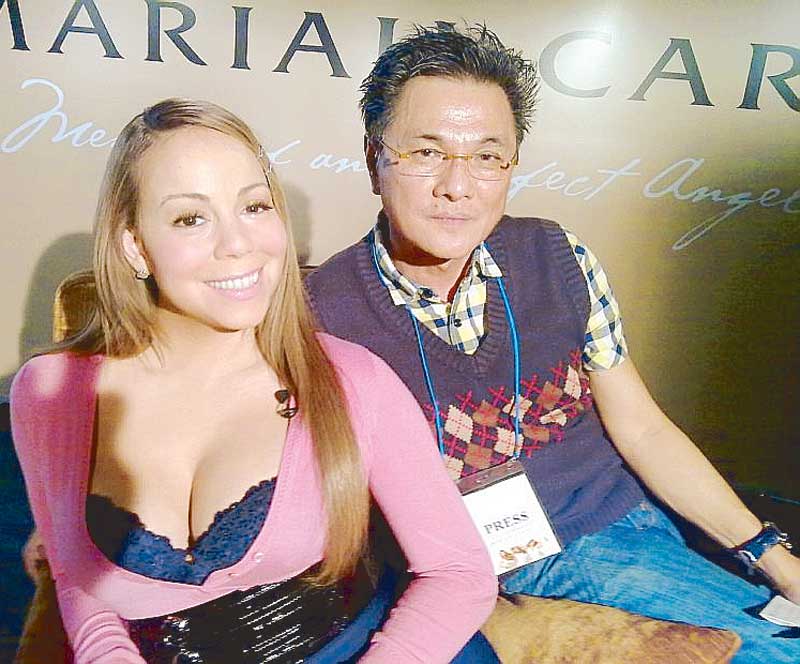 Your Conversationalist with Mariah during the Seoul interview
• From the Seoul interview
On how she deals with emotional issues: Well, I cry and cry. Then, I'm okay again. Crying has a healing effect.
On how she manages to look gorgeous: I keep telling myself that I am 12 years old because a lot of good things happened in my life when I was 12. You know, if you keep repeating something to yourself, it becomes true. So when people ask how I manage to look the way I do, I tell them, "I'm forever 12."
Quotable quotes from Mariah Carey

• In Hong Kong (1999): I still look at myself as the same girl I was before I joined showbiz. I still remember being a little kid saying to myself, 'Don't forget what it feels like to be
a kid.' You see, adults misunderstand kids so much that they sometimes forget what it's like to be a kid. I also remember when I was struggling and I had only one pair of shoes.
• In Tokyo (2008): I had fun in school but I also had this feeling that I was different, that I was a mixed-race kid. I was insecure about mylooks. I mean, it was only two years ago that I started showing my forehead because people were telling me that, you know… that's why I always covered one side of my face because I never felt secure with my looks as a kid.
• In Seoul (2009): I definitely draw my strength from my personal relationship with God. I've been able to pray my way through times and things like that. You know, I think that's important for people to know that everything is possible. You know, no matter what kind of mess you are going through, there's always something bright around the corner. There's always something beautiful.
(E-mail reactions at rickylophilstar@gmail.com. For more updates, photos and videos, visit www.philstar.com/funfare or follow me on Instagram @therealrickylo.)