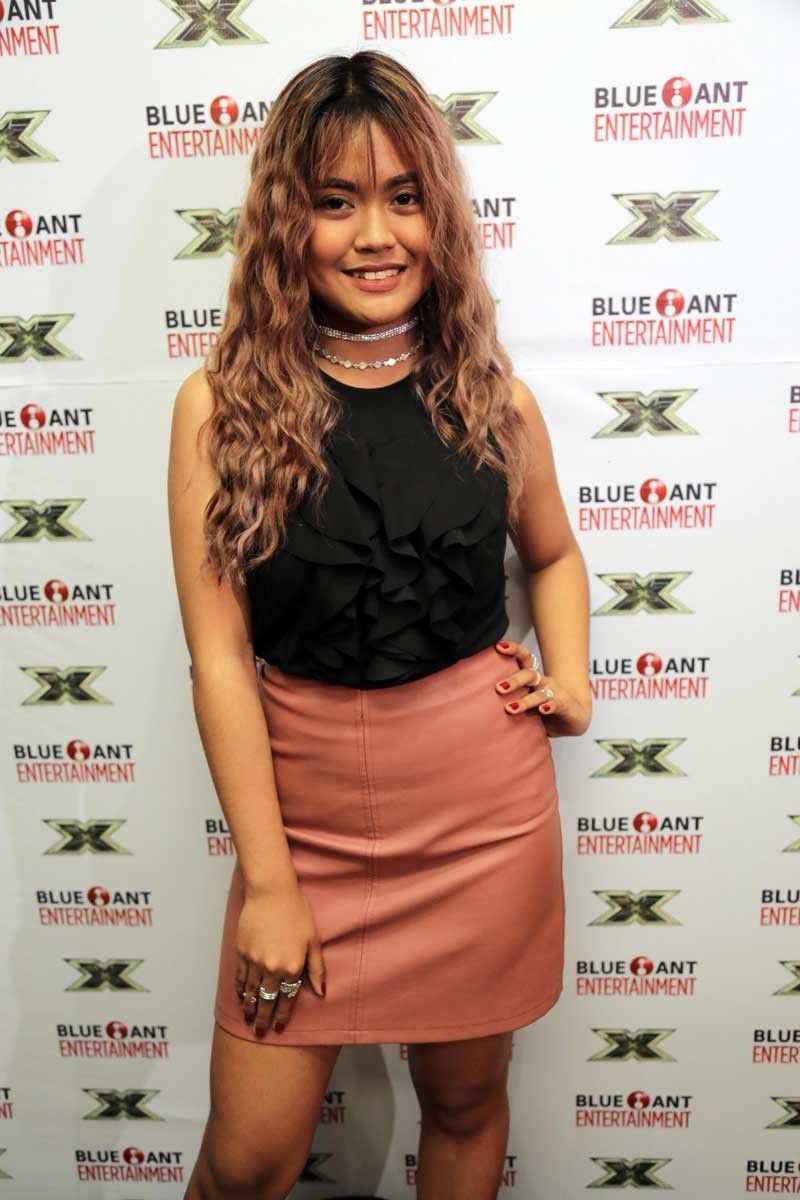 From The Voice Kids to The X Factor UK, Maria Laroco remains steadfast to chase her dream
Jerry Donato
(The Philippine Star) - October 18, 2018 - 12:00am
MANILA, Philippines — What does she have up on her sleeve? is what The X Factor UK Season 15 Pinoy followers would ask Maria Laroco, who continued the good showing of Pinoy talents on the singing show. The Six Chair Challenge contestant had this to say in the one-on-one with The STAR.
"I'm preparing for the next year because I'm also turning 18," she said. "I'm preparing something very special for the Filipino people, not just here but (also) internationally. You, guys, should watch out." Though she kept mum about the specifics, one could easily suggest a debut album (that will showcase her vocal range) or a regular TV appearance (that will boost her newfound fame) would be it to jumpstart her career. Maria is off to define her musical identity. Her dad is in charge of her career.
"I can do different kinds of genres. But I'm more (into) pop and classical," said Maria, setting the music boundaries her voice can explore. "I can do rock, R&B and rap. I try to do musical like Broadway. One specific singer, they say, that I should (follow) the genre (or tread the same path) is that of Moira dela Torre. Kasi daw yung boses ko ay mahinhin pero po kapag bumirit ay parang monster."
During the mini presentation prior to the interviews, Maria was in her element and on her toes in showcasing what she's made of. She sang Ain't No Mountain High Enough, California Dream and Purple Rain with clarity. (She sang the Prince's hit at the Wembley Stadium during the live auditions and won the approval of the four judges.) As expected, Maria nailed them — banking on her voice that had never faltered in each song's vital notes.
"My musical influences are Ariana Grande, Jessie J, Celine Dion, and in the Philippines I've always looked up to Sarah Geronimo and Morisette Amon," she shared.
Yes, Maria is all eyes on scoring a promising recording career but knows the value of education. "I'm homeschooled," said she, who was once under the Alternative Learning System (ALS) and among the three who passed the (accreditation and equivalency) exam in her region. "I was supposed to be (in) Grade 11. But the night we came to UK, they sent me a memo thing (informing me) that I'm not going to senior high school anymore but to college," she reported. Maria might take up BS Biology, fashion design or architecture.
"It's my life," she said of singing. "I started when I was three." What sparked perhaps Maria's interest was when her dad would buy CDs of Yeng Constantino. "My first song that I learned was her song called Pangarap Lang," she recalled. "My first performance was when I was five years old. Parang ayaw ko nang tumigil nung nag-start na akong kumanta. Nag-join po ako ng mga barangay contest. Then I had a band. I even joined orchestras (and even though) it was late at night, I was still up for it." It was natural for her to bring that talent to the bigger stage, The Voice Kids Philippines in 2014, which afforded her the chance to work with Lea Salonga.
In the presscon, she recalled that The Voice was her first TV appearance. Then after, she tried her luck doing online auditions until The X Factor UK noticed her talent. And the rest, as we know it, is history.
Still talking to the media, Maria summed up her The X Factor UK journey, particularly impressing Simon Cowell, as "well, (it) has been overwhelming... I can't still believe (it). (It still feels) surreal. I can't put that (the experience) in words." Maria, 17, is happy to represent the Philippines and has made friends along the way.
"I'll accept all the challenges they give me," said Maria of what distinguishes her from the rest of the upcoming singers. "I can say that I'm a fighter. That no matter what challenge they give me, I'll fight for it. I'll do my very best to reach (and meet) the level of expectations of people."
From The Voice Kids to The X Factor UK, Maria remains steadfast to chase her dream.
(The X Factor UK airs exclusively on Blue Ant Entertainment Sundays and Mondays at 7:55 p.m. Blue Ant Entertainment is available on SKYcable Channels 53 [SD] and 196 [HD]; SKYdirect Channel 35; Destiny Cable Channel 53; and Cablelink Channels 37 [SD] and 313 [HD].)