Julius & Zen: A perfect match
October 18, 2018 | 12:00am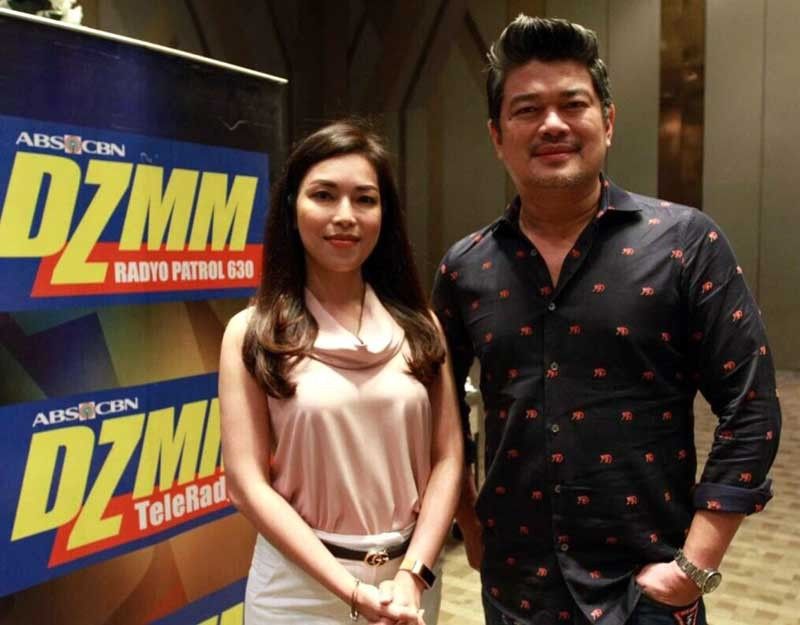 MANILA, Philippines — Rising broadcaster Zen Hernandez is smart and intelligent and can talk about everything under the sun. But you will never hear who this certified hottie is dating because she deliberately keeps her personal life under wraps.
At a press conference at Novotel for DZMM's revitalized weekend radio show, Magandang Morning with Julius and Zen, which Zen co-hosts with multi-awarded broadcast journalist Julius Babao, she was grilled about her love life.
But this UP Diliman alumna, who has the sex appeal of sultry star Aubrey Miles, was so good at parrying intriguing queries, insisting she doesn't want to land in gossip columns.
"I don't talk about things that could distract our followers from pressing issues," said Zen, who is a field reporter and weekend anchor for TV Patrol.
"I just want people to focus on what we are saying because they feel it's important and not because of my association with anybody or because they heard something about my love life."
When asked point-blank if she's dating TV journalist Atom Araullo, Zen said no. "He's a long-time friend and we go out with other friends once in a while," she replied.
Zen joined Julius as Magandang Morning co-host in 2016, replacing Nina Corpuz-Rodriguez. As a straight news reporter, Zen said she's grateful to be given a chance at radio commentary and be paired with a high-caliber broadcaster who is "warm and never intimidating."
"It's exciting because there's more interaction with people and more in-depth analysis of issues unlike in field reporting where you are only given a minute or two to deliver a story," she said. "But I love doing both."
Julius said his chemistry with Zen on air and her wide knowledge and extensive field reporting background like Nina's make her a perfect co-anchor.
Meanwhile, Julius admitted he had been wooed not a few times to run for public office but had to beg off every time, saying, "it's not my calling. I get to reach a large number of audience, provide them with information they need to form reasoned opinions, and inspire them to go out and help others. I can do a lot more and get results where I am today."
The Bandila co-anchor and Mission Possible host, whose credibility is one of the most untainted in the industry, noted that journalists who enter politics often get frustrated when faced with the reality of red tape that delays projects or plans.
Julius said at this point in his career, he has found a deeper sense of purpose. From investigative journalism, he said, he is now leaning toward public service, particularly through Mission Possible.
"That show gave me a clear picture of what poverty or suffering is," he said. "It became our company's access to the poor along with Lingkod Kapamilya."
As a dad of two, Julius said he makes it a point to spend more time with his kids and wife Tin-Tin Bersola.
"Saturdays and Sundays from 8 a.m. onwards, after Magandang Morning, it's family time for me," he said. "My weekday schedule is loaded but I don't schedule coverages during weekends. I need to balance everything."
Magandang Morning airs Saturdays and Sundays on DZMM Radyo Patrol 630 and DZMM TeleRadyo at 6 a.m. Watch it online on iwanttv.com.ph or skyondemand.com.ph.