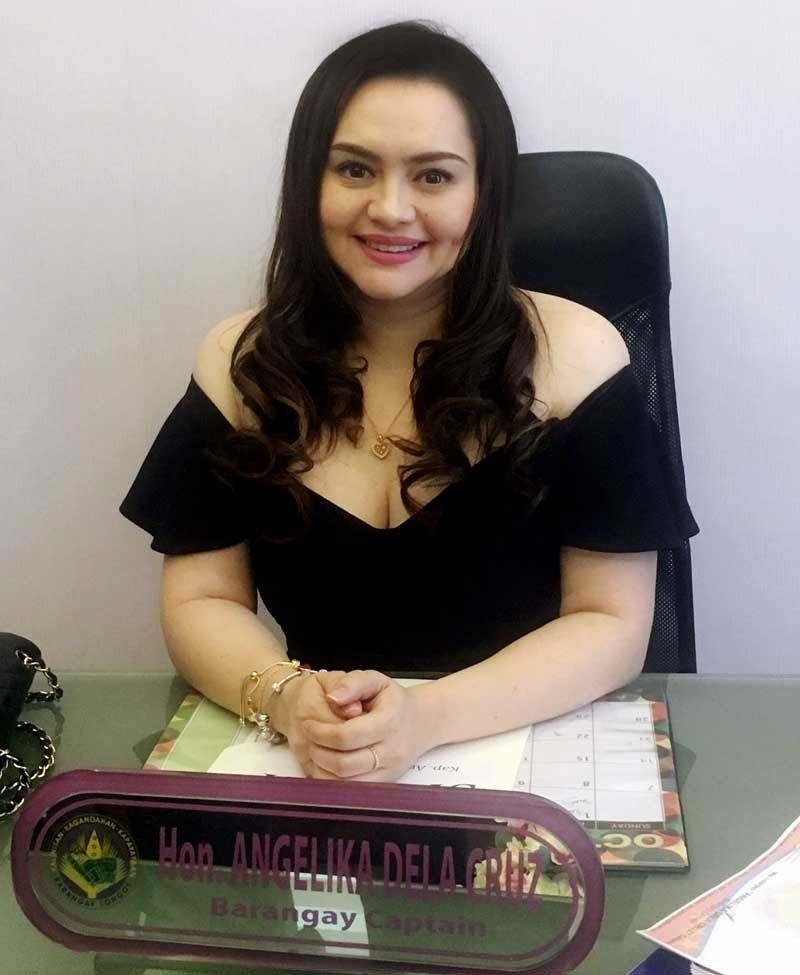 Angelika dela Cruz has her hands full as chairwoman of Brgy. Longos in Malabon, as a mom to two kids with husband Orion and as an actress. She is in the cast of Daddy's Gurl, the new sitcom of Vic Sotto that is set to air on GMA 7.
Kapitana Angelika is in control
Bot Glorioso
(The Philippine Star) - October 12, 2018 - 12:00am
MANILA, Philippines — Angelika dela Cruz never denies that there are still many who frown on actors getting into the political arena, thinking that their capacity is only limited to acting and entertaining the crowd with their charm while doing a sing-and-dance routine.
Apparently, the actress has chosen not to resort to too much talk in retaliation to those who speak ill of her. Instead, she has proven them wrong through hard work as chairwoman of Brgy. Longos in Malabon City.
Now on her second term, Angelika continues to improve her area of jurisdiction in such aspects as welfare of the residents, cleanliness, peacefulness and improvement of barangay facilities. In fact, last Oct. 6, residents were all welcome to see the new and modern barangay hall that was completely renovated with a government budget of P11M to improve the quality of service.
Angelika led in the inauguration and blessing of the barangay hall that sits on a 2,000-sq.m. land area donated by the National Housing Authority. It has a public library, mini-park, police station, multi-purpose hall, senior office, basketball covered court, barangay council for the protection of children, day care center, health center, justice hall, barangay tanod hall and funeral hall. Still under construction is the four-storey disaster building.
With all the facilities, the chairwoman admitted that the fund from the government was not enough. Thus, she shelled out from her own pocket to assist in the financial needs of the building construction. She, too, asked for some assistance from partylist groups. The move only reflected her dedication and determination to help in the development of the barangay.
"'Pag gusto mong kumita, hindi ka tutulong. 'Pag gusto mong tumulong, mag-lalabas ka. That's how it is," she summed up her deed.
Besides, Angelika didn't seek public office for her own benefit. All she wanted is to fulfill what her brother Edward had wished to do when he was still alive. Edward died in a vehicular accident eight years ago before he could actually take public office as councilor.
"I do charity work even before I became chairwoman because I believe you can help even if you are not in public office. My initial goal was to make my brother happy and now that I am the chairwoman, I've discovered things that would change your perspectives because you'll see many are in need so ikaw kung dati mahilig ka mag-shopping, it will change you. So if you happen to see me in designer bags, shoes, do not think negatively because most of them I got as gifts from my husband and friends." Not to mention her being an actress gives her financial security.
Does she plan to seek a higher post?
"As I've said one doesn't need to be a councilor, vice mayor, mayor or congressman in order to help in the betterment of Malabon. So I am not running for a higher position. My husband and I already agreed that I'll just finish my term or if there will be somebody who will take the position to work passionately, and I know that the resident will be okay, then I can go down."
These days, Angelika is juggling showbiz, politics and family without a hitch. Thanks, to her husband Orion who never fails to support her in all her undertakings and that includes taking care of their two kids while she is busy taping for her role in Daddy's Gurl.
"It's my first time to be in a sitcom and also my first to work with Bossing (Vic Sotto) and Maine (Mendoza), that's why this is exciting for me."
Equally exciting for her is playing the role of an octogenarian. "I play an 89-year-old woman but there's no need for me to look old. I'll still look like what I am now because it turns out my character loves having Botox (laughs)."