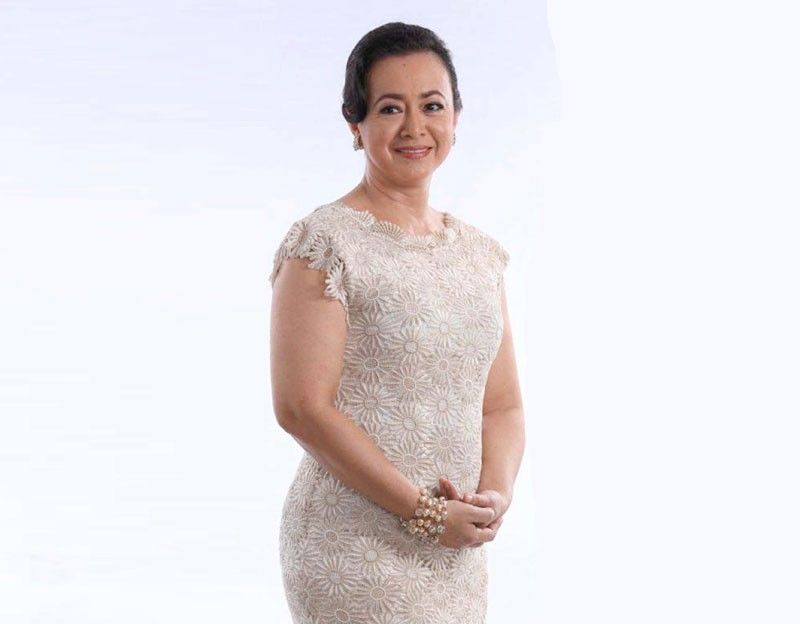 Behind the scenes, she seemed quiet, observant, and congenial but not over-gregarious.
Shamaine Buencamino: Acting as therapy
MANILA, Philippines — Back in the '80s at the Cultural Center of the Philippines (CCP), where she was playing to an audience bigger than school attendees, Shamaine Centenera already had it in her.
Behind the scenes, she seemed quiet, observant, and congenial but not over-gregarious. She exhibited stage presence, and the audience followed her every movement and word. She drew attention to the story as well as to the character she fleshed out. She could tackle both drama and comedy. It's no wonder she moved from stage to film to television with ease.
The Kundiman Party, written by Floy Quintos, and directed by Dexter Santos, was Shamaine Centenera Buencamino's stage comeback after almost 19 years of film and television assignments. Last April 2 to 18, at the Wilfrido Ma. Guerrero Theater at Palma Hall, home of Dulaang U.P., the audience enthusiastically applauded the humor, relevance, and lively ensemble performance of the actors, which included, among others, Teroy Guzman. The musical went on extended play dates.
Shamaine as Maestra Adela Dolores is credible as a diva who, after making it big at the Metropolitan Opera House in New York and La Scala in Paris, has returned to the Philippines and teaches young singers kundiman songs. The songs are interwoven with ordinary love and love for country. Nicanor Abelardo's Bituing Marikit, Nasaan Ka Irog and Mutya ng Pasig, and Francisco Santiago's Pilipinas Kong Mahal, Pakiusap and Madaling Araw, for instance, speak of Philippine history, past and present. The play, though educational is not didactic but highly entertaining.
Says Shamaine: "Art is political because it is not created in a vacuum… I love The Kundiman Party! Theater is at its best when it is resonating with the audience and making them face themselves. It made me ask questions myself."
After The Kundiman Party, Shamaine hied off to London for a five-day dramatherapy workshop. After the suicide in 2015 of youngest daughter Julia, she and husband, character actor Nonie Buencamino, desired to help other teenagers with mental-health issues like depression. Dramatherapy, she supposed, would help her help others.
Ever since the Julia Buencamino Project was established in 2016, Shamaine has advocated the prevention of teenage suicides and parents' unshackling themselves from the grip of guilt. Julia herself helped four of her friends from ending their lives through dancing and acting in theater. Julia appeared on television, and gained a lot of friends. She led a secret life, however, something her parents found out in her diary and her paintings only after her final exit. She didn't admit to her parents that the cuts on her legs were self-inflicted. Or that every ache she complained of were signs of problems she kept to herself. She further revealed in her diary that at 13, she already knew she was trans. Julia's depression lasted for more than two weeks, a duration that could push one like her to the edge of sanity.
Now, the idea of the project was to place a bench in schools where teenagers can sit and think and find comfort in the company of others, where they can talk and write and paint and maybe compose a song. The Community of Learners, where Julia was a child student, was the first to have such a bench. Then, the Philippine High School for the Arts (PHSA) had one.
With a lot of prodding from daughter Delphine, who's studying in London, Shamaine was convinced to take up dramatheraphy. Self-doubt bugged Shamaine: "Kaya ko pa bang mag-aral? Matanda na ako!" The school she chose was the only one with different therapies in, say, dance, music, theater. The students played theater games and underwent acting workshops. The more she studied, though, the more she found out she didn't know anything. There are no hard and fast rules, Shamaine explains, "It's case to case."
Shamaine was born on Feb. 28, 1965, in Naga City. Her Mom was a teacher who later worked for government, and her Dad raised chickens on a farm in Australia. Shamaine went to Colegio de Sta. Isabel, and before Grade 5, she appeared in a play. She found out she could get lost in a character, could cry on cue, and she felt special. She joined an inter-school declamation contest, for which she was trained by the mother of Leni Robredo.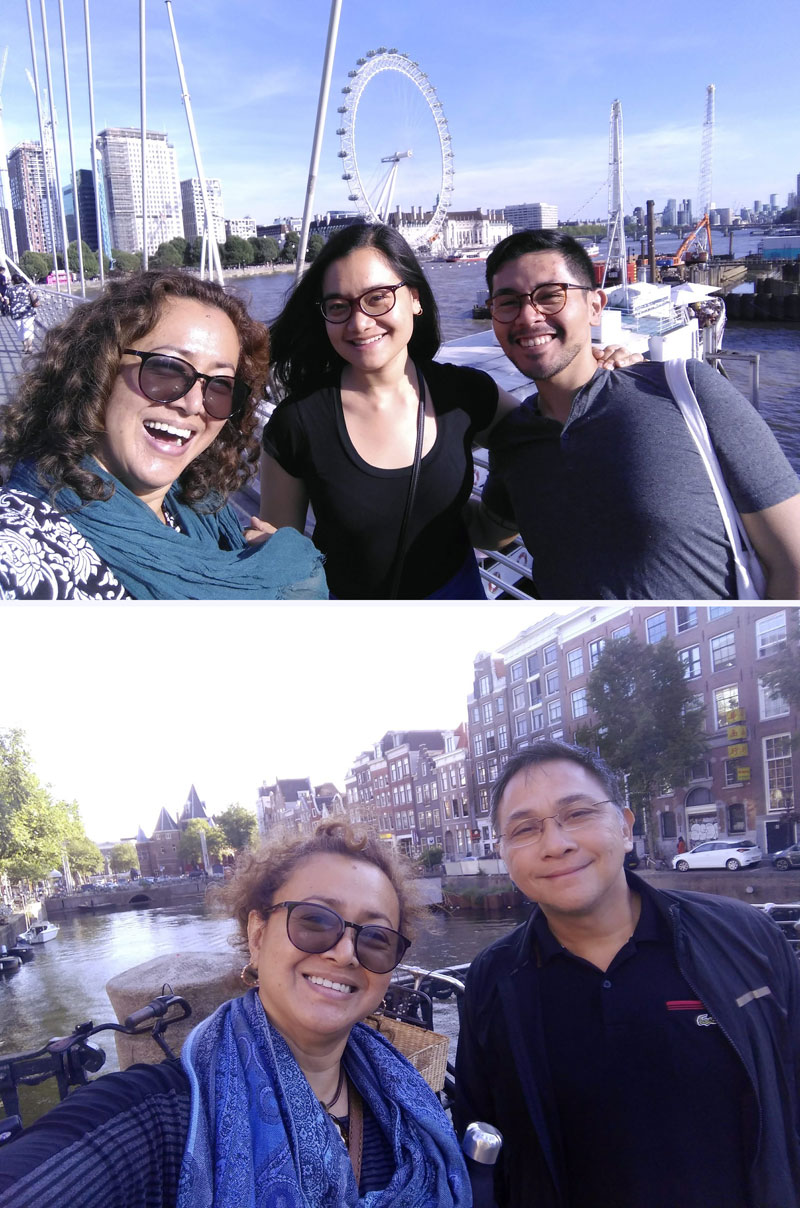 Ever since the Julia Buencamino Project was established, Shamaine (with kids and husband Nonie Buencamino) has advocated the prevention of teenage suicides and parents' unshackling themselves from the grip of guilt.
One day, Shamaine received a letter from the Philippine High School for the Arts. She was to be in Makiling for three days, but she was late, and she had only one afternoon. After high school, she wanted to take up Psychology, but PHSA said she could only go to the University of the Philippines if she took up an art-related course.
Shamaine reaped awards such as the 2007 CinemaOne Best Actress in the film Princess; the 2018 Gawad Tanglaw for Best Supporting Actress in the Cinemalaya film Paki; and Hongkong's Asian Film award, and Dangal ng Lahi trophy for her performance in the movie Niño.
She also received four Gawad Buhay awards as Best Featured Female Performance in the Philippine Educational Theater Association's Wonder Twins of Boac (Ang Kambal ng Boac, an adaptation of Shakespeare's Twelfth Night), produced in 2013. She bagged Outstanding Female Lead Performance for Tanghalang Pilipino's Stageshow, Madonna Brava sa Mindanao and Ang Kalungkutan ng Reyna. Aliw also awarded her Best Actress for Ang Kalungkutan ng Reyna.
Shamaine, however, is mum on such recognitions. Beneath her curly hair and regal bearing, her laughter, her Bicolana beauty, which doesn't flash a counterfeit smile, is a person who listens well. Sharp as a tack, she speaks candidly about things that matter. She is blessed with a loving family and a supportive husband.
She and Nonie met while doing Taga sa Panahon (Butch Salcedo's translation of A Man for All Seasons, directed by Nonon Padilla). The play was a presentation of Tanghalang Pilipino, the resident theater company of CCP. Shamaine and Nonie, who also worked together at the ASEAN Festival, became friends for five years until Nonie chose Shamaine over his then current girlfriend.
Today, the couple, together with their grown-up children Jose Antonio, Gregorio Martin, and Delphine, lives in a subdivision in Bulacan. Shamaine loves family and traveling. After wife and hubby returned from a recent vacation in London and Amsterdam, Shamaine continued taping for ABS-CBN's FPJ's Ang Probinsyano and GMA's afternoon soap Hindi Kita Kayang Iwan.
She attributes the high rating of Ang Probinsyano, now on its third year, to "Coco Martin's star quality, his fan base, his love for the industry, his generosity to the crew, his beautiful relationship with ABS-CBN and the staff, his ideas and choices as creative consultant Rodel Nacianceno, Coco's real name, and the fact that he believes in the magic and wisdom of FPJ and Ms. Susan Roces."
Does she think older women have a chance to do more lead roles like Vilma Santos, Dawn Zulueta, Sharon Cuneta, Jaclyn Jose, and, yes, Shamaine Centenera Buencamino (as lead in Lorna)? "There is hope for older women to get meatier roles because it's a global thing," opines Shamaine, "Interesting stories revolve around older women now because they are taking on bigger undertakings and more important positions in society. We have female soldiers and presidents and their stories are more interesting because they are still expected to keep the family together despite their work."
Shamaine will always go back to theater, her first love. "It allows one to live the role. For two hours, you are another person. You are able to escape your life. You're able to get a better perspective." She looks forward to the restaging next year of The Kundiman Party, which will be a co-prod of PETA and the actors. She also anticipates her lead role in the Edward Albee's play, Who's Afraid of Virginia Woolf, probably next year.
On Sept. 14 to 16, Shamaine will curate an International Festival of Arts and Ideas, featuring Mental Health, to be held at CCP. She will organize the performances and the workshops, using self-expression through the arts.
Meanwhile, she's mulling over the idea of pursuing another dramatheraphy course, this time in San Francisco, U.S.A. The second year of the two-year course will be practice or application of theories learned.
Happiness for Shamaine was a simple birthday celebration in Los Baños with her parents and her two-year-old kuya, her only sibling, who died at age five. She seems to be transported to that moment. But like in other tragedies in her life, Shamaine has moved on, is still moving on. Today, she firmly advocates mental health. Whatever it takes, The Kundiman Party says it all: Sing! Remember! Resist!