Rene Garcia, Hotdog gone
September 7, 2018 | 12:00am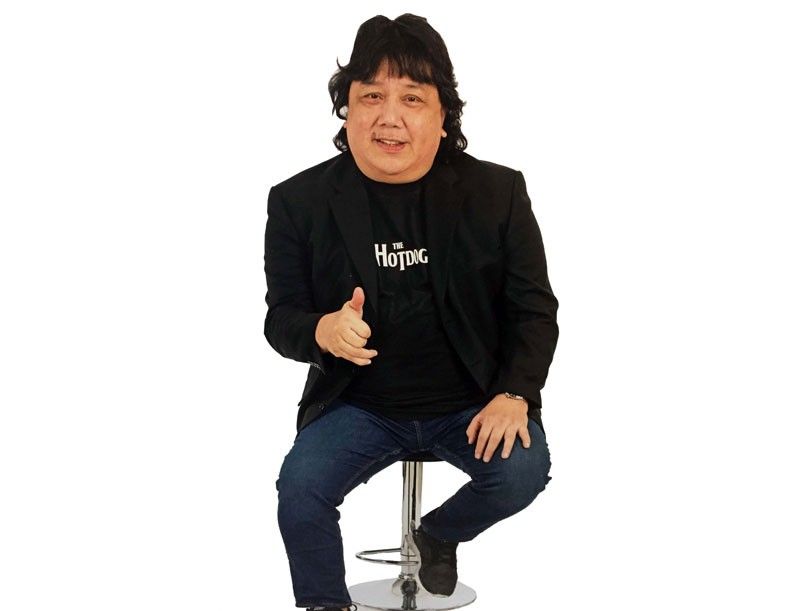 It was early in the evening of Sunday, Sept. 2, when Rene Garcia arrived home after attending church with his family. He sat down and then proceeded to get ready to try on a new pair of shoes. He bent down from his seat. Then he suddenly collapsed and for a moment, struggled to breathe. And that was all. In only a few brief seconds, the famous musician was gone at the age of 65 of cardiac arrest.
Rene, along with his older brother Dennis, founded the truly iconic Hotdog band in the early '70s. They had already been playing professionally with the Red Fox since their early teens, so putting up another band was really no big deal. That is, except for the fact that their Hotdog was destined to make history and change Philippine music for all time.
Hotdog member Mon Torralba had composed a simple melody that had the makings of a hit song. The band's bassist Dennis, who had always had a way with words, most of the time in an unconventional manner, decided to write the lyrics. The result was Pers Lab, which should have been First Love but Dennis decided to use the English words for the title but with a Pilipino pronunciation.
Performed by Ella del Rosario, a girl with Spanish roots from an exclusive convent school, who really did not speak Pilipino, Pers Lab became a phenomenal seller. Hotdog had suddenly made it hip for the English and Spanish speaking kids to listen to and enjoy a song with Tagalog lyrics. This development brought about the birth of the new Filipino pop song that came to be known as the Manila Sound.
Rene who was quite a looker was the heartthrob of Hotdog. He played the guitar for Pers Lab but he would soon do more to complete the music revolution. For one, with his gift for rhythm, he composed many of the most enduring Hotdog songs. Foremost among these is Dennis and Rene's love song for the city they grew up in. Back in 1976, the Garcia brothers came up with a question. Why is it that cities of the world have their own theme songs but not Manila?
You know songs like there are songs like New York, New York or I Left My Heart In San Francisco or City Of Angels. So with Rene doing the melody and Dennis writing the lyrics, they came up with Manila, a song that so wonderfully captures the unique, vibrant, incomparable joy of living in the city of Manila. Can you think of anybody who has been able to do the same since?
It was also Rene who composed the music for Annie Batungbakal, Bongga Ka Day, Beh, Buti Nga, Bitin Sa 'Yo, Ikaw Ang Miss Universe Ng Buhay Ko, Dying To Tell You, Langit Na Naman, Sana Maganda Ako and many more. He and Dennis also wrote songs for other artists like Akala Ko for Sharon Cuneta, Sa Isip Ko for Agot Isidro, Badaf Forever for Chi-Ching and others.
With songs like those, Rene was already assured of a place in the annals of Filipino music, but he was even more than a composer. Rene was, in fact, the voice behind most of those songs. Each time you listen to Manila or Bongga Ka Day or Langit Na Naman, you are also listening to Rene Garcia, Hotdog lead singer.
He would never have won any prize in The Voice or Tawag Ng Tanghalan but Rene had a strong versatile voice that listeners find quite appealing. He was good with romantic ballads but really excelled with the bouncy numbers. How unfortunate that Hotdog fans will not be able anymore to watch him jump around the stage and get audiences dancing to Bongga Ka Day.
Of course, we will always be able to enjoy those songs. The music will always be there but Hotdog has now lost its voice and its face. It is not the same anymore.
Rene was the fifth child and the youngest boy in the family of seven children of Gregorio and Conrada Dionicio Garcia... Greg, Susan, Sarah, Dennis, Rene, Sandra and Gina. He is survived by his wife Valerie and children George, Anna Garcia-Salgado and Kat Garcia-Dalusong.