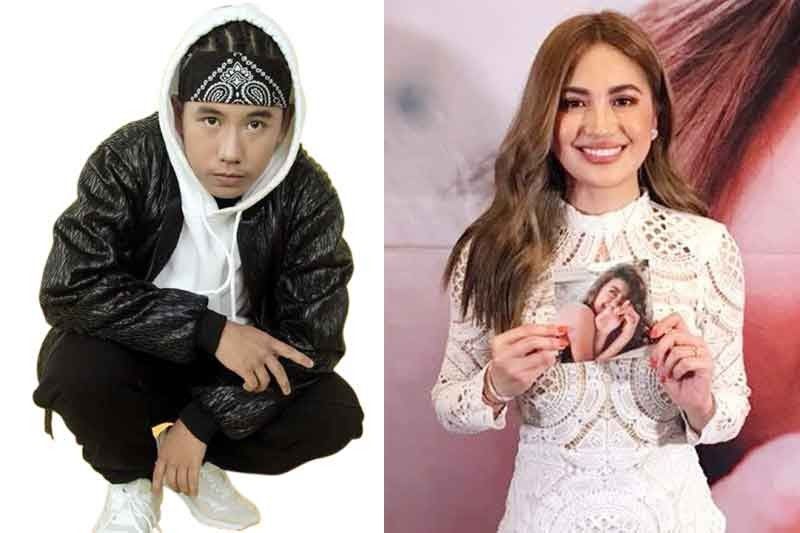 Julie Anne San Jose and Shanti Dope (left), both labelmates under Universal Records, experience career breakthroughs in varying impact
Breakthroughs for Shanti Dope, Julie Anne
Gil Villa
(The Philippine Star) - August 24, 2018 - 12:00am
MANILA, Philippines — Career breakthroughs may happen early or somewhere in the middle of a musical act's run-in with mainstream recognition.
Universal Records labelmates Shanti Dope and Julie Anne San Jose find themselves in euphoric state for separate reasons — Shanti for the success of his song Nadarang and Julie Anne for the release of her album, which she thinks presents her in best form.
The 17-year-old rap phenom, initially endorsed by Gloc-9 to the label, reached a milestone in his very young career after Nadarang earned over 20 million views and streams on YouTube and Spotify in just seven months since its release.
Shanti, with his uncle DJ Klumcee as producer, has already received major radio airplay, TV guestings and notable gigs even if he is still in school and technically not yet an adult.
"I'm glad at being able to share my songwriting to as many people as possible and I'm thankful for the support I get from fans and the rap community," expressed the rapper-of-the-moment, slated to perform as special guest of the American hip-hop group Bone Thugs-N-Harmony (BTNH) in the Ovation Productions concert scheduled on Sept. 5 at the Mall of Asia Arena.
Soon, Shanti will also come out with a new single, stage his own concert to launch a full-length album, and eventually collaborate with BTNH's Krazie Bone.
Shanti, who has so far released two EPs, said, "I hope to create more songs that listeners can relate to. Few are given the opportunity to be recognized and I intend to make the most out of this while it is still here."
From all angles, it looks like this boy is here to stay, considering his talent ripe for the new age, strong industry support and his youth. He deserves the blessings if only for his mature yet fun, loose way of thinking.
"Before I had no idea if everything I was doing would amount to something," he observed, "Now I can afford to buy skateboard parts and other simple stuff that make me happy."
His upcoming guesting with Gloc at the BTNH concert is being seen as "an epic hip-hop party."
Julie Ann, on the other hand, provided reason for naming her latest physical album release Breakthrough since it can be argued she has experienced such point way before in her own journey.
"This is the album wherein I really opened up myself to possibilities musically. I explored here more than I ever did and found the perfect sound that identifies me as an artist," she pointed out.
She wrote on her album sleeve, "I am grateful for being given the chance to make this dream project and labor of love a reality."
The album, now hailed for garnering ample support from online streamers, contains two of Julie Anne's compositions, Tayong Dalawa and Ways.
She collaborated with established producers Ito Rapadas and Marcus Davis and sang a track called Your Song (My One And Only You) penned by Parokya Ni Edgar member Gabriel Chee Kee.
Rising act Fern, whom she has a lot of good words to say for, is also featured in the song titled Down For Me.
Most of the tracks seem like arranged and mixed to capture markets outside of the Philippines. Somewhat, that has to do with her take on what she believes is currently a flourishing Original Pilipino Music (OPM) scene. She related, "I'm just really happy that local performers and musicians are open to expressing more their freedom as artists."
A multi-instrumentalist herself, the TV star-actress looks into her future as singer-songwriter with a lot of thrill. "I want to write a track embedded in piano mainly. I want to play a particular instrument for a particular song," she noted with extra excitement.