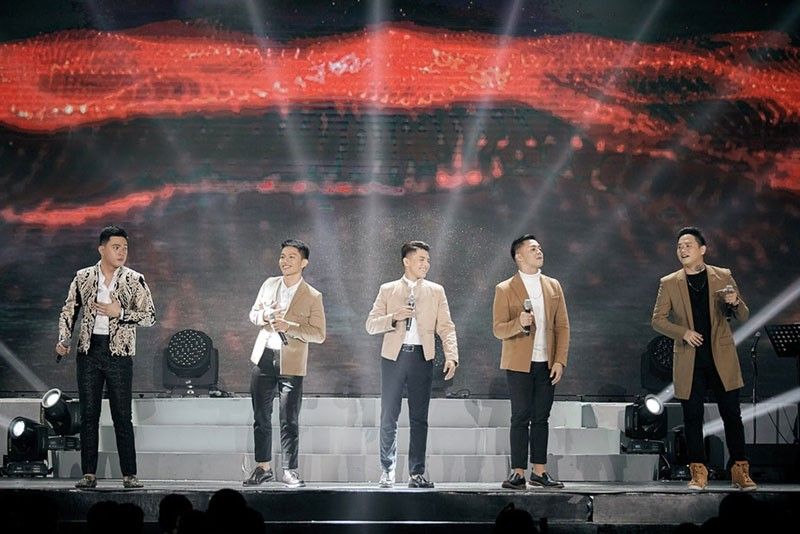 Anton Antenorcruz, Cove and Mark Michael Garcia
TNT artists stun Big Dome in sold-out, 4-hour concert
KAPAMILYA DAY
-
Kane Errol Choa
(The Philippine Star) - August 13, 2018 - 12:00am
They cheered for the favorite singers' world-class performances and went home declaring the jam-packed TNT All-Star Showdown the year's longest and biggest musical showdown.
Fans are all praises for the sold-out concert as the TNT singers took the entertainment scene's most historic stage.
The TNT Boys received a standing ovation from the crowd, who seemed to have been awed by the fact that the trio could actually belt live and be entertaining at the same time.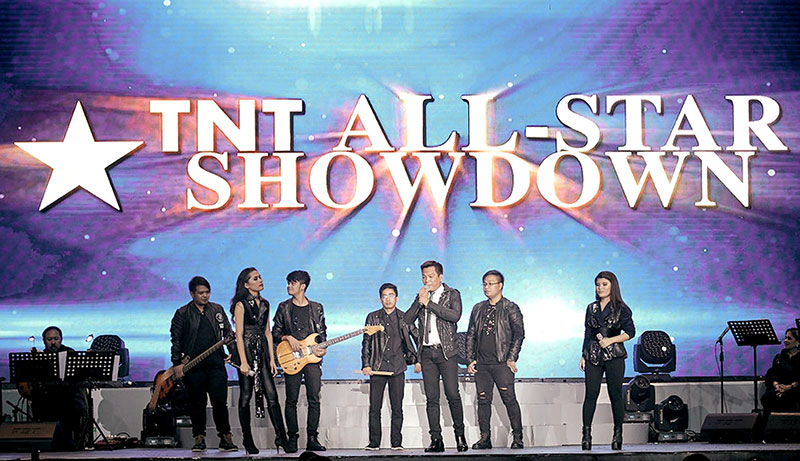 Ato Arman (center) and Bukang Liwayway
Janine Berdin, meanwhile, owned the stage as she performed past and presents hits, as well as her first single called Biyaya, to prove that she is the New Gem of OPM.
Sam Mangubat showcased his versatility through song-and-dance numbers, giving concert-goers a taste of what to expect from his upcoming solo concert, I Am Sam.
Noven Belleza, who was obviously overwhelmed, brought inspiration as he shared his humble beginnings and sang his heart out. He also performed with a fellow Bisaya and Tawag ng Tanghalan judge Karla Estrada.
The concert also delighted the crowd with surprise collaborations, including Froilan Canlas and BoybandPH's performance of Pa'no Ba, a song written by the TNT Songsmith and included in the group's latest album.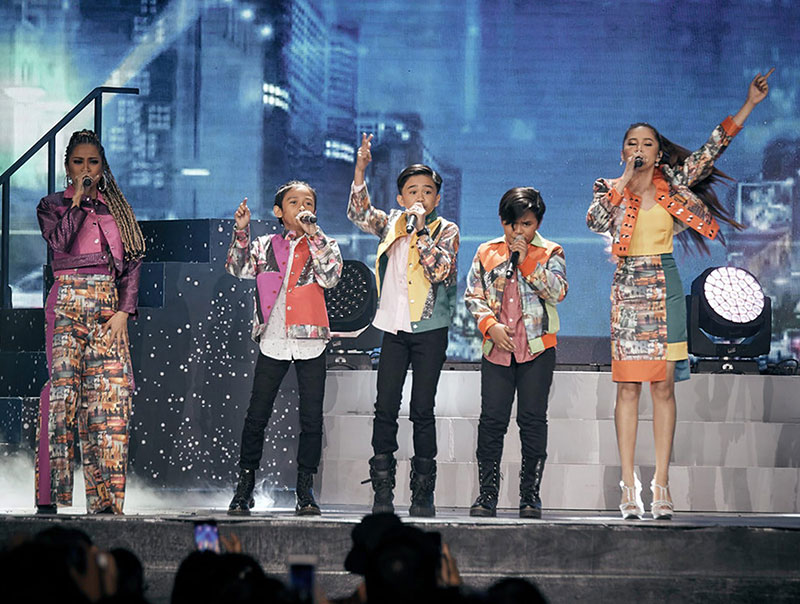 Eumee, TNT Boys and Marielle Montellano
Eumee showed she could give Jessie J a run for her money with her swag and amazing pipes. She hyped the audience when she brought out Shanti Dope.
On social media, fans raved about their experience watching the TNT All-Star Showdown, and some are even demanding another one.
"I still have a hangover from the TNT All-Star concert. The feeling is surreal! I can't count how many times I had goosebumps, and every singer was totally enjoyable. Each performance dumadagundong venue. Ang saya!!!!!!" posted Twitter user @abigap_.
User @marlon_thegreat said, "We definitely enjoyed the concert! Sulit na sulit ang bayad sa dami ng performances! Part 2 sooooon plssss! Kudos to @TNTVersions for bringing a good show!"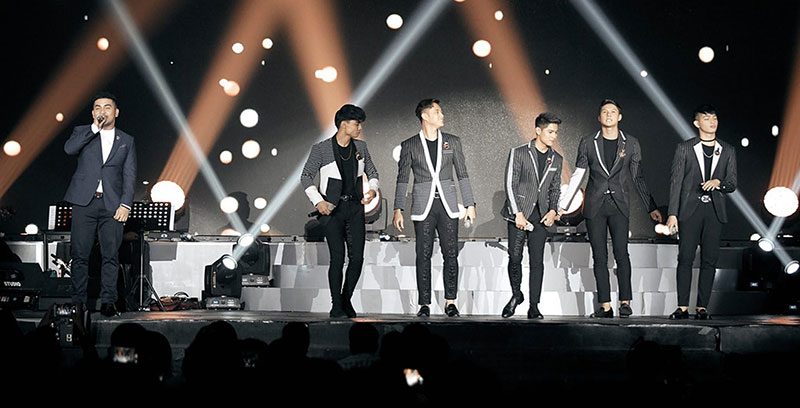 Froilan Canlas and BoybandPH
Meanwhile, @gatchaliandjay called the event an "overflowing of Filipino talents." And @smfamoy praised the TNT Band and the team behind the concert, saying, "The live band that played last night at #TNTAllStarShowdown seriously needs a standing ovation!! As well as the ones in charge of the stage!!! They were incredible throughout the whole concert!!! The stage was so beautiful!!! Scratch that. The whole concert was beautiful."
Also standing out in their multiple-song solo numbers and duets were Marielle Montellano, Arabelle dela Cruz, Reggie Tortugo, Steven Paysu, Ato Arman and Anton Antenorcruz.
The TNT artists are midway through an exciting year.
Days before the concert, Eumee released her first single titled Bratatat under the newly-launched TNT Records. She will also soon embark on The MidnightTour to promote her single and music, with target venues in Cebu and Davao, China, Hong Kong, Macau, Singapore and Chicago.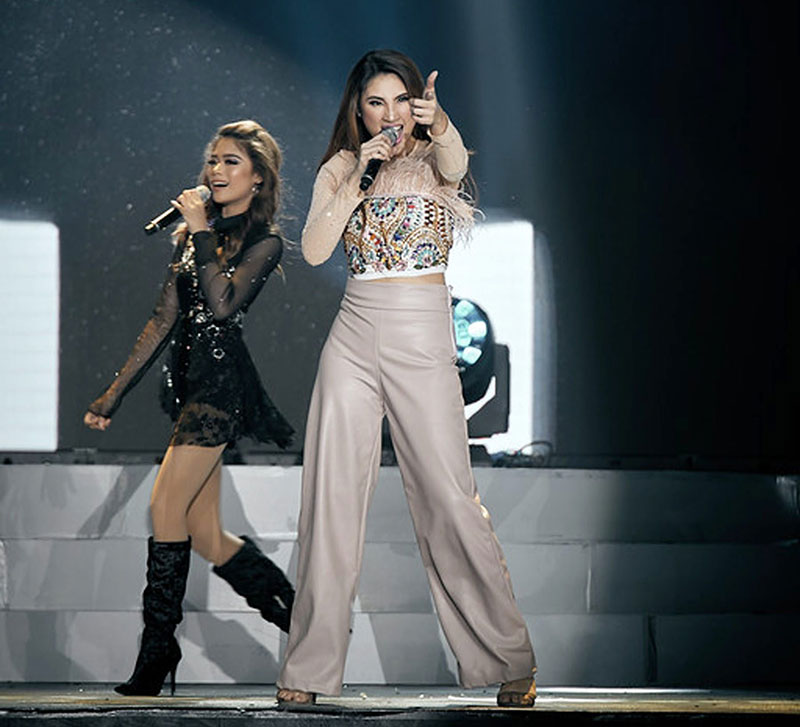 Arabelle dela Cruz
Marielle and Sam also recently released their latest singles called Talaga Ba and Clueless under Star Records.
Noven also proved to be a hitmaker as he won the LSS Hit of the Year award for Tumahan Ka Na in this year's MOR 101.9 Pinoy Music Awards. Sam, meanwhile, stayed atop the radio station's charts for several weeks with his previous single Pagka't Nariyan Ka.
Aside from the concert, the team behind Tawag ng Tanghalan also launched TNT Records, a new record label that promises to bring out the best in its line-up of singers, who were all introduced to the public via the competition. It also plans to release original songs that cater to both local and international audiences.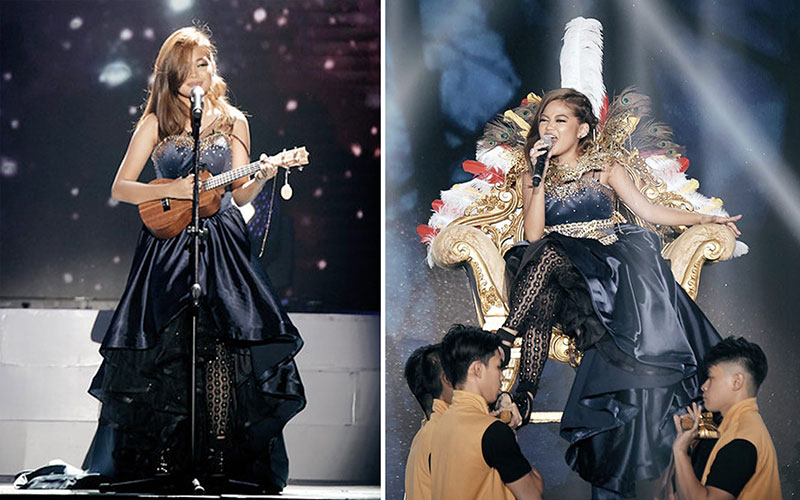 Janine Berdin
From TV, Tawag ng Tanghalan also went digital last year. Its YouTube channel TNT or TNT Versions recently received from YouTube a Silver Creator Award for reaching 100,000 subscribers.
Tawag ng Tanghalan on It's Showtime has done more than bringing back the legendary singing competition that everyone watched and loved. What we saw in the TNT All-Star Showdown gave us something to look forward to and get excited about: A new generation of singers and sound that will keep OPM alive.