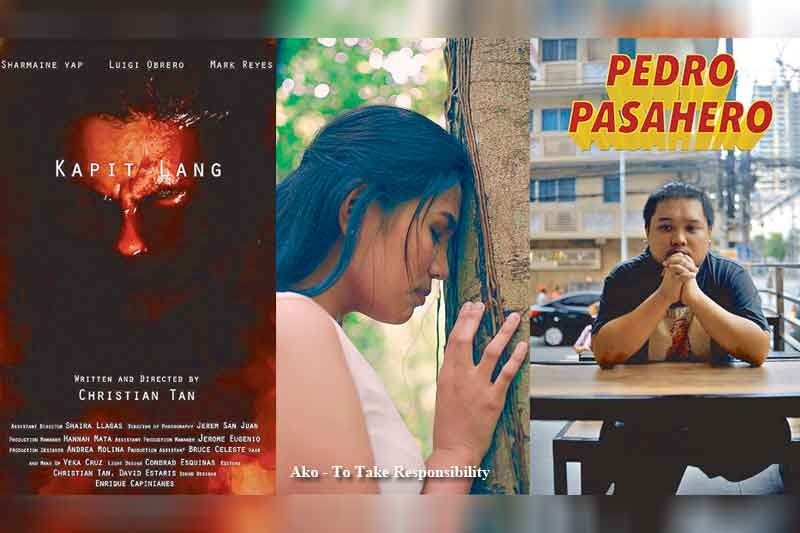 Vertical shorts share spotlight at Cinemalaya
MANILA, Philippines — Social media has paved for a new form of shooting films — in verticals. Our eyes are trained to watch movies in a horizontal way, but with the advent of Instagram (IG), Facebook, Twitter, wherein videos are shot and presented in a vertical form, we have become accustomed to viewing videos in the vertical format.
Today, filmmakers are trying to shoot films in verticals and defying the challenges and difficulties of shooting in such a format.
"Verticals are something borne out of our fondness for social media viewing. You have the IG stories, Facebook videos, which are all presented in a vertical form, so it is actually very now," said award-winning playwright, screenwriter, author and director Chris Martinez, one of the judges in the Nespresso Vertical Shorts 2018 Competition, which aims to bring together talented directors, cinematographers and storytellers and challenges them to share compelling narratives in the vertical form.
The Nespresso Vertical Shorts Competition was launched last June and all entries are part of the ongoing Cinemalaya Film Festival. The finalists' works were previewed last Aug. 6 at the Little Theater of the Cultural Center of the Philippines.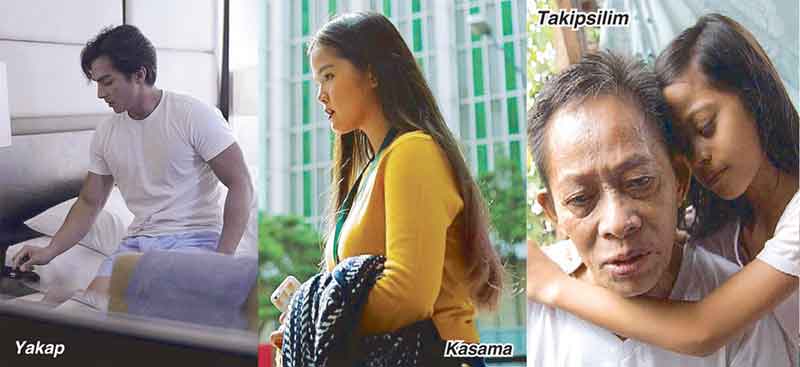 Aside from Martinez, Novoteur Coffee Concepts, Inc. managing director Patrick Pesengco and Unitel CEO and president Madonna Tarrayo will select three winners.
Winners will be honored at the Awards Night on the last day of the festival on Aug. 12 with the first-place winner receiving P50,000 in cash, while the second and third place winners will be given P30,000 and P20,000, respectively. All winners will take home state-of-the-art Nespresso machines and coffee capsule packages.
Martinez said he was impressed with the works of the finalists.
"Their films are just three minutes but they made such a strong impact on us. Personally, for me, the film should move me whether it makes me laugh, cry or angry, the movie should elicit a strong emotion for me. I was also looking for adherence to the theme 'empathy,' since it's part of the requirement. Third, I would like to consider this as a real competition, so I was looking for polish, production value, good acting, lighting. Thankfully, I found that in the three outstanding filmmakers," Martinez told The STAR.
Tarrayo, for her part, said she was likewise amazed by the masterpieces of the finalists.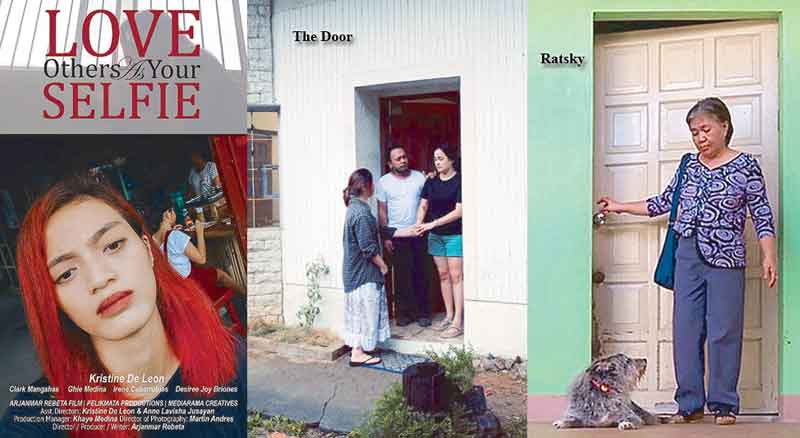 "I think their works were well-crafted, the use of medium and the way they told a story given the vertical format were commendable. I'm very happy to say that most of them presented well-thought-out stories. It just made me realize the endless possibilities of using the vertical format and telling a story. The way they shot it, it's remarkable, the framing is complete, you see the entire environment, you see characterization. It's a very innovative way of telling a story," Tarrayo said.
In choosing the winners, she looked for films that had redemption. "I think that it's very important that in the end, there's always a realization, whether it's drama or comedy or a combination of both. I know that only three winners will be chosen but I want to tell them that they're already winners in their own right. They should keep telling their stories in whatever format. I think we need them to let out that voice and it doesn't have to be a feature-length all the time. It's important to be able to have the voice come out of a filmmaker or writer. What is important is you're able to tell a story that latches on what you believe in, what you think will relate to your audience and make it accessible," she said.
Excited to make their debut on the big screen are Gian Arre's Itay, Ira Lastrilla's Kasama, Arjanmar Rebeta's Love Others as Your Selfie, Ruby Baldevarona's Ratsky, James Golla's The Door, Juan Parohing's Pedro Pasahero, Benny Pioquinto's Takipsilim, Jonel Revistual's Ako ­— To Take Responsibility, Brian Reyes' SLN, Christian Tan's Kapit Lang, Kevin Tuason's Braveheart and Michael Sy Yu's Yakap. Each short made by these young talented creatives tackles the challenging realities and bittersweet moments in the life of a Filipino.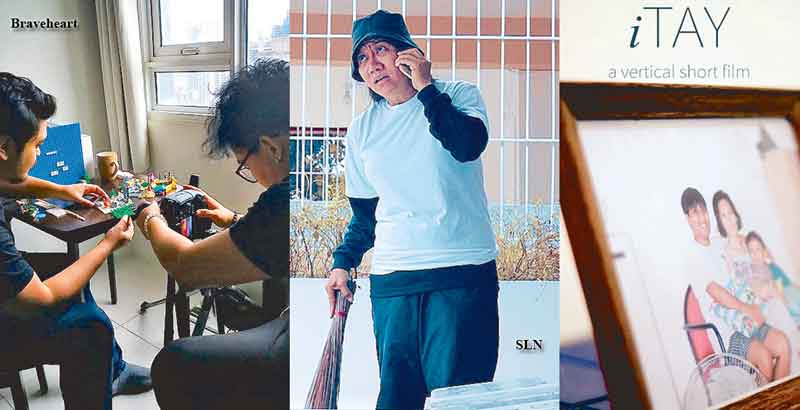 "Like a great cup of coffee, these films have become an all-sensory experience that allows you to reflect, think deep and encourage others to do something different and amazing. Congratulations to the finalists and winners. It was inspiring to see the pure, creative talents of this new generation of filmmakers, and we are excited to share with Filipino audiences their amazing stories. We encourage everyone to buy a ticket and support not only the films of our Nespresso Vertical Shorts finalists, but of all those who are taking part in the Cinemalaya Festival," said Tarrayo, Pesengco and Martinez.
(For details, visit http://nespresso.ph/verticalshorts.)