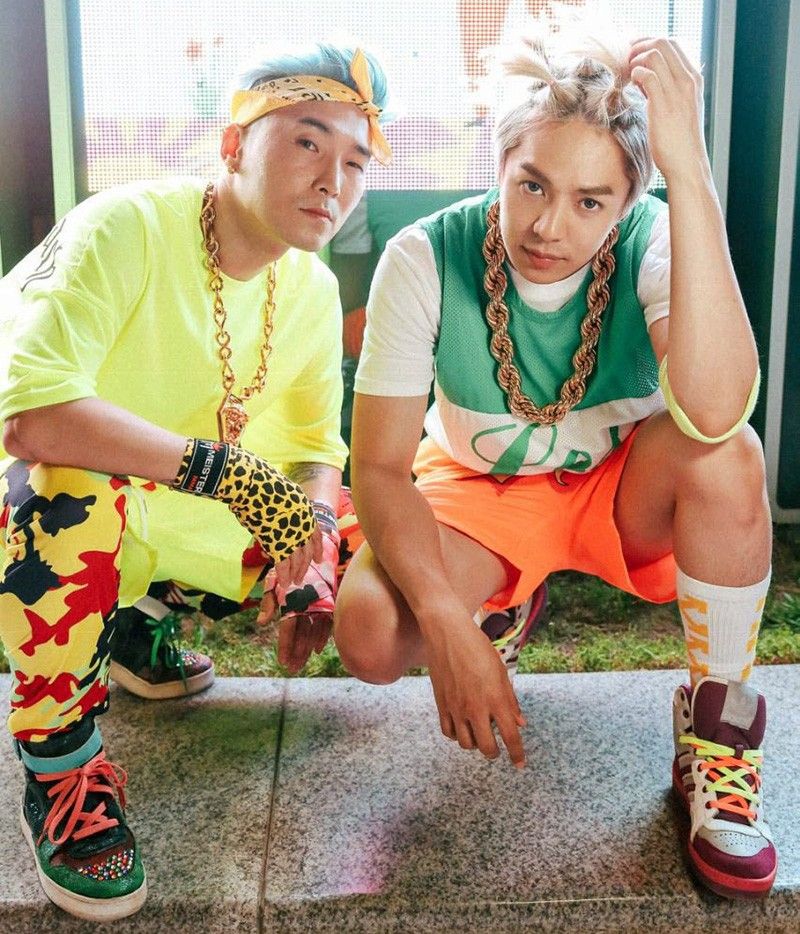 Korean singer/actor Alexander on collaborating with Korean rapper Marucci: I just want to show people a different side of myself.
Alexander Lee revives music career
The Korean artist talks about working with Heart and Maine, and putting Pinoy flavor into K-pop music
MANILA, Philippines — The South Korean actor and singer Alexander Lee is back in the country to "rekindle" his love for music.
And this time, the former member of the popular K-pop boy band U-Kiss is collaborating with Korean rapper Marucci ­— and they're calling their duo AXM (short for AlexanderXMarucci).
Alexander finds the Philippines like a second home after staying for several months in 2017 to film the GMA 7 teleserye My Korean Jagiya with Heart Evangelista.
"Last year, we had our My Korean Jagiya, and I was surprised with the big blessing from God. And this time, since a lot of people saw me acting, I wanna show them more on what I can do on stage, doing something different, a different image, hair color... that's what I try to achieve. I just want to show people a different side of myself," Alexander said during a press event at KPub last Monday.
First song off his collab with Marucci is Keep Ya Head Up, a mellow, melodious number, which in a way, is Alexander's contribution to bringing hope and inspiration to anyone who's feeling down, discouraged or depressed. Keep Ya Head Up can be streamed and downloaded from Melon, iTunes, Spotify, Mnet and other leading music sites worldwide.
Their second song S.M.N. carries the party vibe of the country. In the music video, Alexander also debuts a new 'do and together with Marucci, they sport colors that reflect the Philippine flag (red, blue and yellow), Alexander said.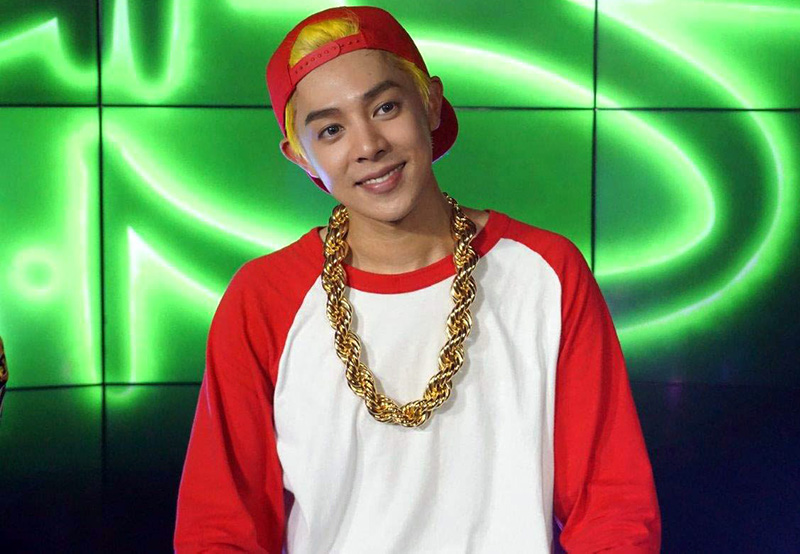 Asked how it felt to be performing again, the 29-year-old K-pop artist said, "I feel old because the last time I did music here in the Philippines was when I was with U-Kiss and (the now-defunct) Party Pilipinas. That time I had so much energy! Now, I feel like a lolo (laughs), but I am still enjoying. I have fun on stage, singing and performing."
During the presscon, Alexander talked more about his new music, his friendship with Heart that has extended beyond their soap, working with Maine Mendoza in the Sunday fantasy-drama Daig Kayo ng Lola Ko, and for the benefit of his female fans, more about his private life, which in Korea might be off-limits to the media.
"In Korea, it's very private, but I'm so open, single and available. You're welcome, mabuhay!" he joked.
Here are excerpts from the press interview:
On how his collaboration with Marucci came about:
"We met on the set of My Korean Jagiya (but) we didn't really talk about anything back then. After I went back to Korea, we were just talking about it casually. I had a passion for doing music again and he's a very good musician (he has done drama OST, commercials and variety shows). He composes a lot of music. I was like, 'Oh, nice vision, why don't we do something together?' Voila! We have this project together.
"Expectations? We were thinking to do something that is suitable for Filipinos. That's why we thought of S.M.N., and we're thinking it's going to be a fun song, (reflective of) the party culture here, the liveliness, so we made that one. Since we had a fast one, we also did a slow song and (Marucci) made this very deep song, Keep Ya Head Up. The lyrics were wow!... It was fun brainstorming ideas (for songs). It was tough but it was fun!"
On whether he misses being part of a Korean idol group:
"I would say, I had my time already. There are pros and cons being in a group. We share the workload, it's fun to practice together as a team, but I am getting old. I have to be independent. I enjoy being alone. I do miss going back to U-Kiss but it's (going to be) hard for me to enjoy my solo moment."
On working with Maine for the first time:
"I saw Alden (Maine's AlDub loveteam partner) many times, but it was my first time to meet Maine in person. At first, I was like worried. She is a phenomenal star, she might be mayabang, a diva, whatever, but when I saw her, she's so down-to-earth, she's like a girl next door, very nice… it was very easy working with her."
On supporting Heart after her miscarriage and working with her again:
"The last time I saw her was in a video-conference call before the incident happened. After that, I heard about it. Personally, I know how it feels when you want to have your alone time. So, I just texted her. All I truly believe is, in God's timing. When it's the right timing, when God thinks it's correct ­— that is the time when she'll be a mom. So, I hope she won't be sad and disappointed.
"Honestly, in my personal thinking, her life is too perfect. This kind of thing is just gonna make her more strong and make her more like a human, right? Now, she's like a Disney princess. Oh my Lord! (She's) so blessed, with a nice family, so talented, so ganda, so everything!
"I've always wanted to work with her again. Working with her, it's not just working. I've learned so much from her about showbiz and about life. She gave me so much advice. She's a very mature sunbae, (term for) senior."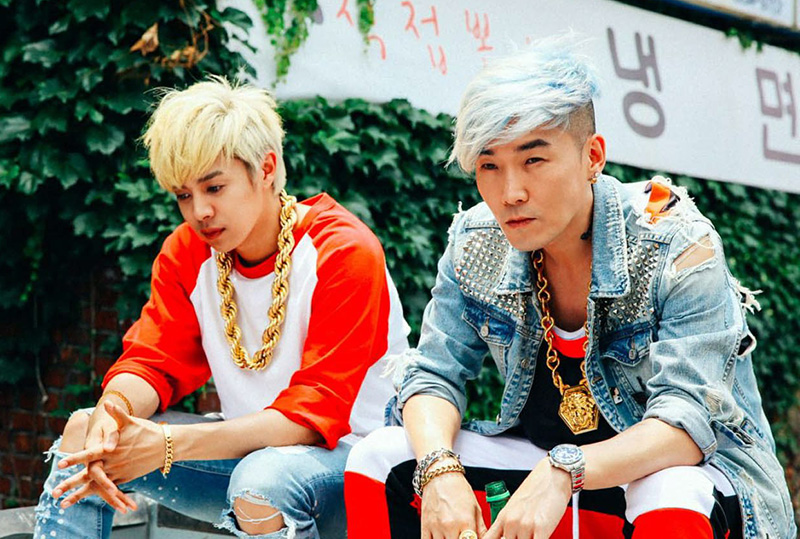 On hoping to raise awareness on depression after the untimely death of SHINee's Jonghyun last year:
"Personally, I couldn't believe it! I remember that exact time. I was filming in Bulacan. I was with (my co-actor) Janice de Belen and she also loves Korean stuff. I remember we were just taping and suddenly we saw in the Internet that he passed away. I said, 'No way, that's a prank!' I was like, it was impossible, but afterwards we checked and confirmed it was real.
"It's just so heartbreaking; we belonged to the same batch in 2008. That a young, good-looking person passed away, it really broke my heart. And I really wish that we could raise awareness about depression because people don't know that they have depression. And I believe I can also help support people in showbiz, the younger (ones), the juniors, even the young Kapuso here, I hope I could help them with anything."
On being single at 29 and finding The One (maybe in the Philippines?):
"Aray! The good thing about Korean is that usually men, they get married when they're in their mid-30s. It's quite late, especially because they go to the military... But I've noticed in the Philippines, it's quite fast and early, so is Macau and Hong Kong. Of course, I want to have my own family, I envy people having their babies, and their ever after. But I believe that marriage is very important. It's a God-given thing. I don't want to choose a wrong person. You know, I don't want to have any problem with marriage and divorce so I have to find true love. Is it too naïve to say to find true love?
"I worked too much, maybe this time I will look for her. The last time I was here, every day was just My Korean Jagiya, filming and taping, and Heart is married, sayang (laughs)! Everybody here either has a boyfriend or is married, too. Hopefully, this time, I could find somebody good."