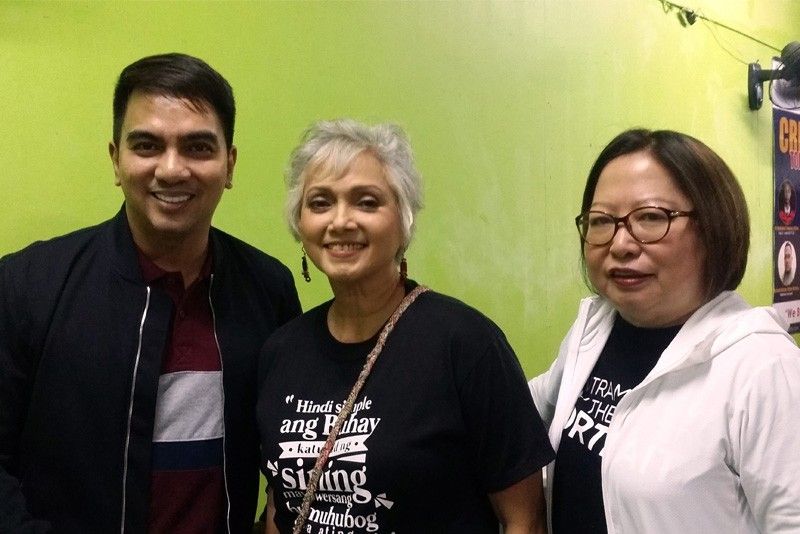 From left: Carl Balita with Ang Larawan producers Celeste Legaspi (center) and Girlie Rodis
Carl Balita puts up 'dream theater'
'My dream is for beautiful films by small filmmakers to reach these markets. They deserve to see these kinds of films,' he points out.
MANILA, Philippines — Art films and indies may have joined the ranks of mainstream cinema, but a large swatch of their intended audience — like people in far-flung places with no access to cinema houses — have yet to see them.
A student in Cabadbaran City, Agusan del Norte or in Pinamalayan in Oriental Mindoro may have to travel far to go to a cinema house, see the musical film Ang Larawan and learn from this cinematic gem.
Instead of just wringing his hands, Carl Balita, president/CEO of the Dr. Carl E. Balita Review Center, came up with a solution. He decided to put up the CRBC Dream Theater, first in its main office at the second floor of Carmen Building along G. Tolentino St., España Ave., Sampaloc, Manila.
He invested in a high-tech projector and sound system that would make the viewing experience worth everyone's while. The multi-awarded entrepreneur plans to create the same facility in his more than 100 branches nationwide, including Cabadbaran and Pinamalayan.
"My dream is for beautiful films by small filmmakers to reach these markets. They deserve to see these kinds of films," he points out.
This is why Balita chose Ang Larawan as opening film for his micro theater, which can accommodate 200 to 250 persons who sit on eco-friendly chairs made from recycled plastic waste.
Choosing Larawan as his first micro theater's opening film is symbolic of Balita's search for quality — in education and in film production. His film outfit produced the acclaimed indie film Maestra, starring award-winning actress Angeli Bayani on the title role.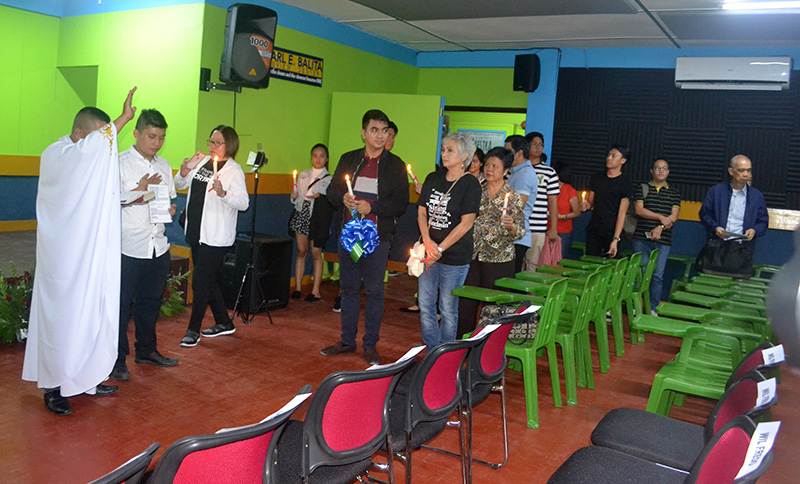 Balita's experience as indie producer further fueled his desire to put up micro theaters in all his branches. He relates how he found the film distributor's fee so prohibitive he was in danger of earning nothing at all. And even then, he adds that he's not sure if the film is promoted at all.
So he decided to let his micro theaters take care of this issue. Once a producer expresses his desire to have his film screened, Balita will ask his branches nationwide to help promote it.
"They will write all schools and attract Rotary Clubs and other organizations nationwide (to support the film)," he says.
And since his 5,500-lumen theater projector is advanced enough for outdoor film screenings, a producer can show his film, not just in the micro theater, but in open-air gymnasiums and auditoriums.
Audience reach is no problem. In Sampaloc alone where the main branch is located, film students from nearby UST (University of Sto. Tomas), FEU (Far Eastern University) and other institutions can always watch the films, either at 5:30 to 7:30 p.m. or 8 to 10 p.m.
Balita also believes his first micro theater is a winner because of its captive audience in film lovers living in surrounding condos . The admission price of P150 per person is still cheaper than the cost of watching a movie in a mall-based cinema house.
Elsewhere around the country, where his 40,000 student reviewers are based, Balita plans to show Ang Larawan back-to-back with Maestra in his provincial microtheaters.
Balita says filmmakers may also rent the micro theater. He promises to be flexible and be open to shared responsibilities, all in the name of good filmmaking.
By good filmmaking, he means cinema that promotes the arts, the environment, gender issues and other worthy causes.
Balita may be running a chain of successful review centers. But he remains an artist who hasn't forgotten his student days as a theater performer.
His CRBC Dream Theater and others like it prove this in more ways than one.