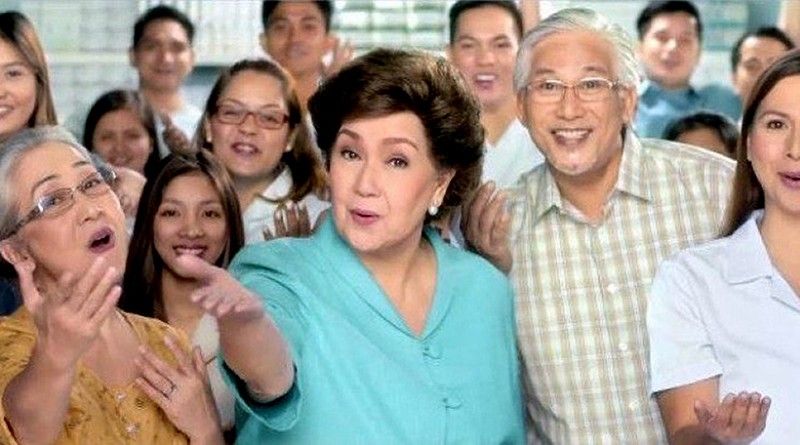 Susan Roces is the perfect choice for the RiteMED commercial in which she gives the background song a lively, delightful swing. The silverhaired lady to Susan's left is… you never guessed who, did you? –– Eva Vivar who was among the early '60s/early '70s singing idols.
Susan turns 'sad' to 'happy'
FUNFARE
-
Ricky Lo
(The Philippine Star) - July 2, 2018 - 12:00am
Susan: Working is what keeps me going. If I cease to work, baka magkasakit lang ako, baka lumaki-laki lang ako…
Susan Roces is the perfect choice for the RiteMED commercial in which she gives the background song a lively, delightful swing. The silver-haired lady to Susan's left is…you never guessed who, did you? –– Eva Vivar who was among the early '60s/early '70s singing idols.
First, a trivia: Do you recognize that widely-smiling, sweetly-singing silver-haired petite lady with Susan Roces in the RiteMED commercials? You didn't, did you? You're not alone. Even Susan herself was clueless when they met on the first day of the shoot for the first of two episodes.
"Hindi ko talaga siya nakilala,hindi ko siya matandaan," Susan admitted. "I didn't have any idea."
Susan was happily relieved to learn that...you didn't guess who, did you?...she's none other than Eva Vivar, one of the singing idols of the late '60s and early '70s, who was likened to the Virgin Mary because of her gracious face and spiral hair that cascaded down to her buttocks. She was in the batch of Rhodora Silva, Perla Adea, Amalia Braza and the so-called Apat Na Sikat (Lala Aunor, Dondon Nakar, Winnie Santos and Arnold Gamboa), remember? That much is known about Eva who has since retired.
And now, did you know that the RiteMED commercial underwent a thorough "revision" before it hit the TV screens?
"The original story board was very sad," said Susan who has just renewed her contract with the brand. "It was depressing. May dumating na babae, bibili ng gamot pero kulang ang pera. Very sad, di ba? Mayroong maysakit, may problema at kulang ang pera, so sad naman, di ba?"
So she suggested that the background tune be given a lively swing...with her singing!
Asked if, ehem, she took "voice lessons" before the shoot, Susan laughed.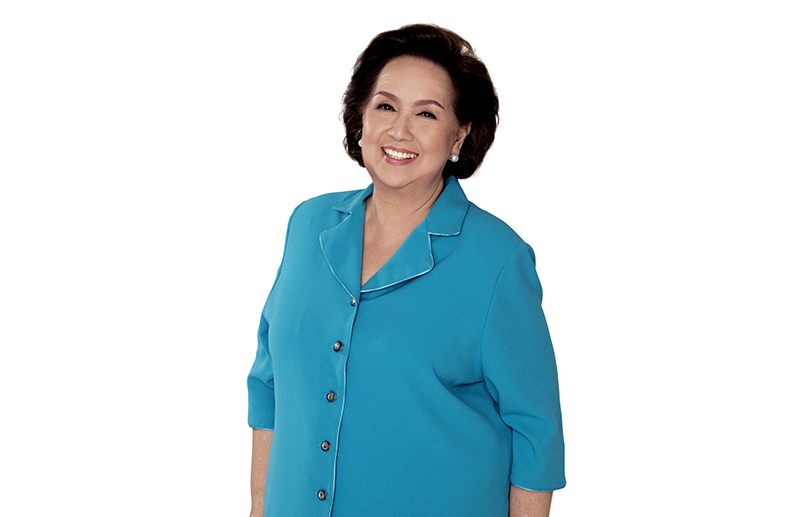 And that was how Susan turned the "sad" to "happy."
"All I did was sing and sing with the team (Eva included) while the camera kept rolling and they just chose the nice one."
Actually, although not a singer, Susan has sung in many of her early films (Abaruray Abarinding, Dolly Sisters, etc.) at Sampaguita Pictures with real singers (one of them Carina Afable, Ryan Agoncillo's now US-based aunt) "ghosting" for her. But in the Regal comedy Inday, Inday sa Balitaw (with Maricel Soriano, et al), Susan did a "rapping" scene using her own voice.
Said RiteMED general manager Vince Patrick Guerrero, "We are happy to have Susan as our partner because she's a very credible endorser. Everybody can relate to her. She generates a high level of trust from the consumers."
Not only that. Susan recalled at the recent presscon that years ago, her father Dr. Jesus Sonora (after whom Susan was named; her real name is Jesusa Sonora), used to be a doctor at the Lepanto Mines in the Mountain Province and most of his patients were poor.
"They would pay my father with chicken, vegetables and other goods, but not money, that's why even then I knew their predicament. I think my father had a hand in my choice as RiteMED endorser and where he is now he must be happy for me."
It's amazing how Susan was able to shoot for RiteMED despite her schedule for the long-running, top-rating Kapamilya teleserye FPJ's Ang Probinsyano which is celebrating its third anniversary in September, with lead star Coco Martin now among the four directors with Malu Sevilla, Enzo Williams and Toto Natividad. (Using his real name Rodel Nacianceno, Coco will also direct Popoy en Jack, The Puliscredibles, his 2018 Metro Manila Filmfest entry with Vic Sotto.)
"Unlike before when we had to shoot every day," explained Susan, "now we shoot only every other. My cutoff time is 12-midnight, so I have time for other appointments."
Where does she get the energy for all that?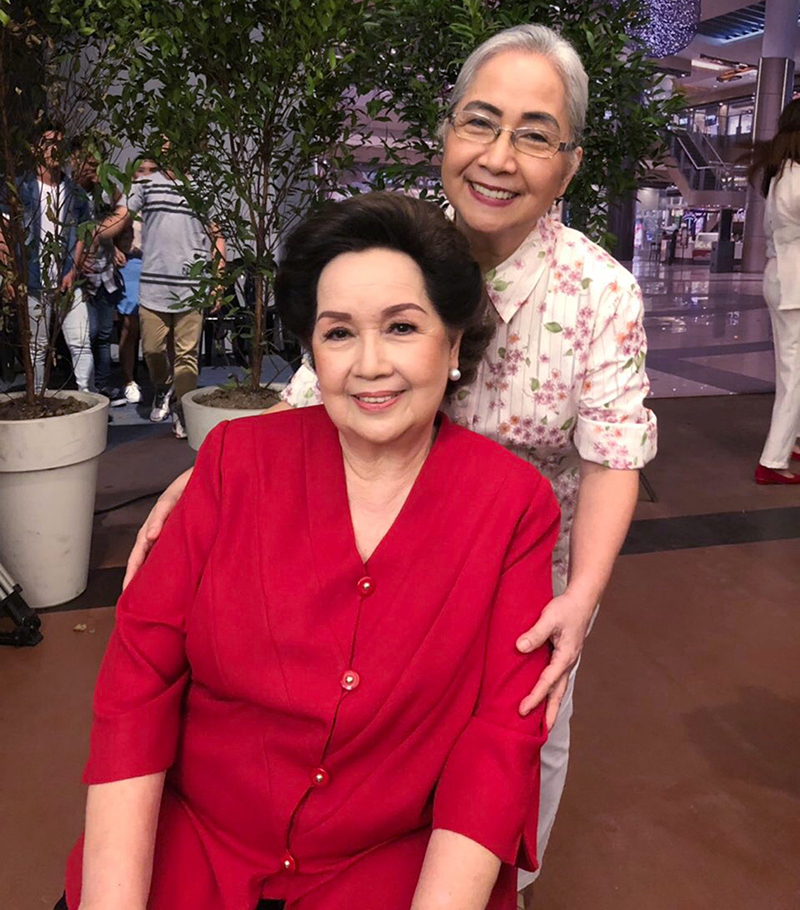 Susan and Eva during a break in the RiteMED commercial shoot
"You know, I am a day person; I have more energy in the early morning so I prefer to work during the day. The good thing is that my scenes are mostly with the kids, no night scenes because they have to shoot for only two hours."
Doesn't she have time to relax and just take it easy, lead a leisurely life?
"Work is what keeps me going," said Susan who is marking another milestone on July 28 (which coincides with The STAR's 32nd anniversary. "If I cease to work, baka magkasakit ako, baka lumaki-laki ako. You see, even as you grow older, your taste buds don't change. As you grow older, you must have time not only to, sabi nga nila, smell the flowers but also to enjoy good food. I eat everything lahat tinitikman ko. If you deprive yourself of something, the more you crave for it."
As in the past few years, Susan doesn't celebrate her birthday in grandiose style, unlike other celebrities.
"I start the day by hearing Mass," said Susan. "I usually celebrate with different set of friends, small groups lang, and not exactly on my actual birthday. One such group is Balik Samahan organized by my friend Pempe (Rodrigo), which meets every now and then to celebrate a member's birthday. Among its members as senior stars who have kept in touch through the years. It's always a potluck affair. Pempe would check what food the members were bringing para iba-iba ang dala."
To Susan and The STAR, may you have many more celebrations to come!
(E-mail reactions at rickylophilstar@gmail.com. For more updates, photos and videos, visit www.philstar.com/funfare or follow me on Instagram @therealrickylo.)