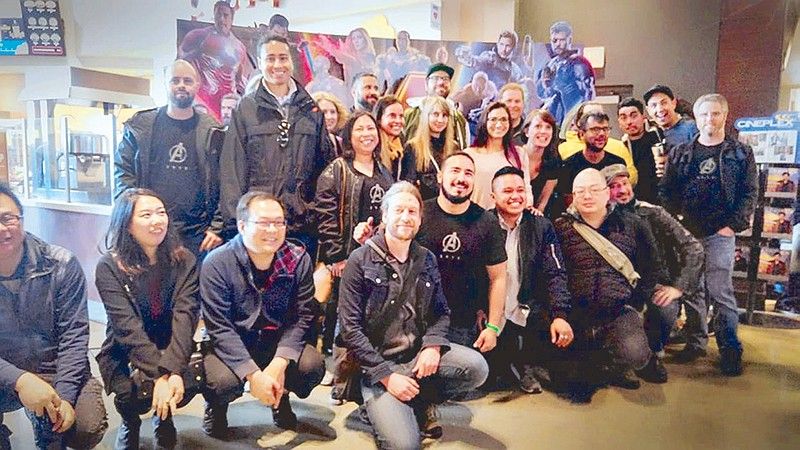 Jo Ann Cordero-Belen (front row, second from left) with the Method Studios visual-effects crew of Avengers: Infinity War…
A Pinay in the smash-hit Avengers: Infinity War
FUNFARE
-
Ricky Lo
(The Philippine Star) - June 28, 2018 - 12:00am
Remember the Filipina visual-effects compositor featured in this corner a decade ago (A Pinay with the Dark Knight Team) when she worked on that movie starring Christian Bale and the late Heath Ledger as The Joker? She's none other than Jo Ann Cordero-Belen who has gone a long way since then.
After Dark Knight, Jo Ann has worked on 31 more films including such other hits as Fantastic Beasts and Where To Find Them, Black Panther, Justice League, The Mummy, Fifty Shades Freed, Fifty Shades Darker, Pirates of the Caribbean: Dead Men Tell No Tales, Alice Through The Looking Glass, Spongebob Out of the Water, Jupiter Ascending, Transformers: Age of Extinction and many more.
"Jo Ann spent eight months of exhaustive work under the Method Studios just to make the visuals of Avengers: Infinity War beautiful," wrote Jo Ann's mother, Rosalinda Cordero (of 2-2 Pacimar Estate, Angeles City), a public school teacher who, in a letter, updated Funfare on her daughter's rise as one of Hollywood's A-List visual-effects compositors. "Our family is so proud of her." (Jo Ann's father is Jose Cordero, a former public school teacher and an OFW.)
And to think that the big dream of then starry-eyed teener Jo Ann was only to be her idol Steven Spielberg's water girl!
"That was the only way I could think of to enter the gate of Hollywood," according to Jo Ann.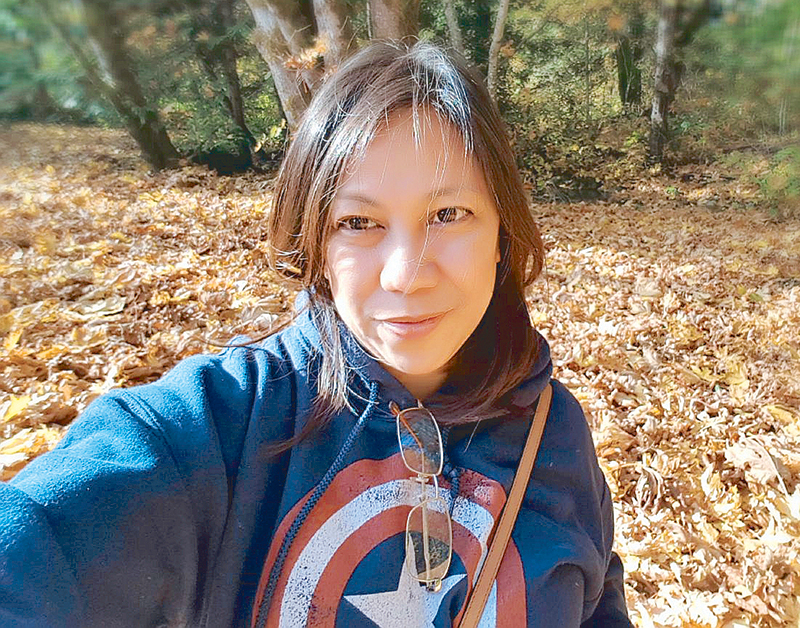 In that 2008 Funfare story, Jo Ann's sister, Dr. Jocelyn Cordero-Bumanlag (of Angeles City), said that Jo Ann "is an alumna of the century-old (1908-2008) UP College of Fine Arts, batch 1992; and finished pre-school, elementary and secondary education also century-old (1907-2007) Holy Family Academy in Angeles City from 1986 to 1987."
When Dr. Jocelyn saw Jo Ann's name at the end credits of Dark Knight, "I wanted to shout, 'Hey, Jo Belen is my sister!' That was how excited I was."
So how did Jo Ann's journey to Hollywood begin?
Jo Ann started her career in advertising design at Basic Foote & Belding. While working on Palmolive Shampoo, one of her accounts, she attended the shoots and the post-production/editing sessions.
"That's how I got interested in visual effects," recalled Jo Ann in the previous Funfare story. She's married to 3D artist/animator Norman Belen, a lecturer on traditional and 3D animation at Ngee Ann Polytechnic University in Singapore; they have three children…Joshua Neal, Justine Nicole and Jennifer Nadine…who are all artistic. "Armed with only passion and interest, I took the courage of applying for a job with neither any computer knowledge nor experience."
She was hired and trained by Optimal Digital Manila and became one of the first FLAME artists in the Philippines doing visual effects for TV commercials, broadcast design, feature films and TV series, in the process receiving awards from the New York Festival for her work on such GMA shows as Bubble Gang and Election, while other works she participated in were recognized by the Creative Guild and Advertising Congress. In 1996, she worked on two local films, Takot Ka Ba sa Dilim and Impakto.
Then, Jo Ann moved to Singapore where she continued working in post production. In 2001, she took a break and joined Discreet Logic (a software company now known as Autodesk). She became the Effects Specialist for Asia Pacific where she did product demos and training services around the region, lecturing and mentoring students in Diploma for Visual Effects and Animation at 3D Sense Media School.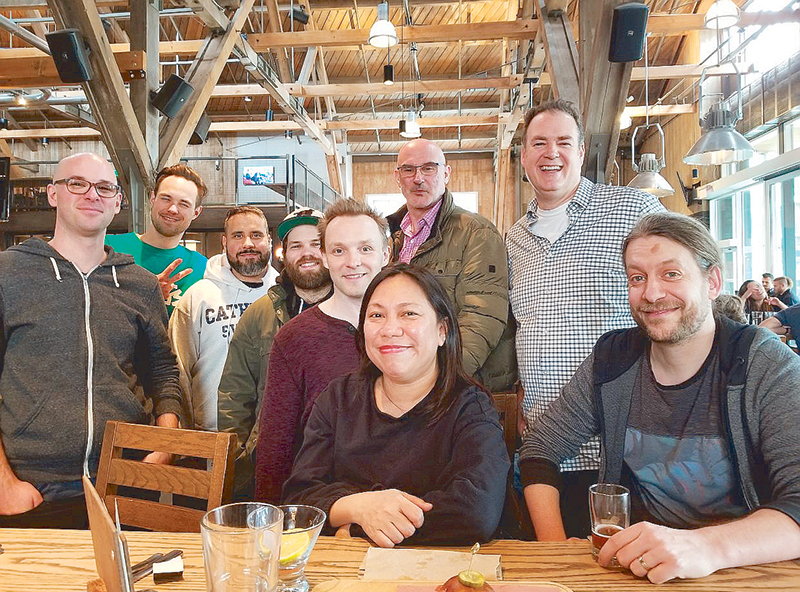 …and with Method Studios supervisors, producers and lead stars of Infinity War. 'I'm proud to be part of the Marvel Team,' says Jo Ann (right).
Her big break came when the Double Negative recruiting team visited Singapore looking for artists to be trained and hired in London for Hollywood films. Her first Hollywood job was Dark Knight, followed by Quantum of Solace and Hellboy 2: The Golden Army (also in 2008); Sherlock Holmes and Angels & Demons (2009); Green Zone, Prince of Persia, The Sorcerer's Apprentice, Harry Potter Deathly Hallows 12 and Iron Man 2, all in 2010; Captain America, the First Avenger (2011); Avengers 1 (2012); The Great Gatsby (2013); and other big films mentioned earlier.
Between films, she managed to work on nine TV episodes including The Punishers (2017), SWAT and Zoo.
"Thanks to my work, I have traveled around the world," said Jo Ann who has worked for such studios (in London, Singapore, Australia and Canada) as Industrial Light & Magic, Sony Pictures Imageworks, Moving Pictures, Framestore, Animal Logic Logic, Method Studios, Iloura and Fuse FX.
(E-mail reactions at rickylophilstar@gmail.com. For more updates, photos and videos, visit www.philstar.com/funfare or follow me on Instagram @therealrickylo.)