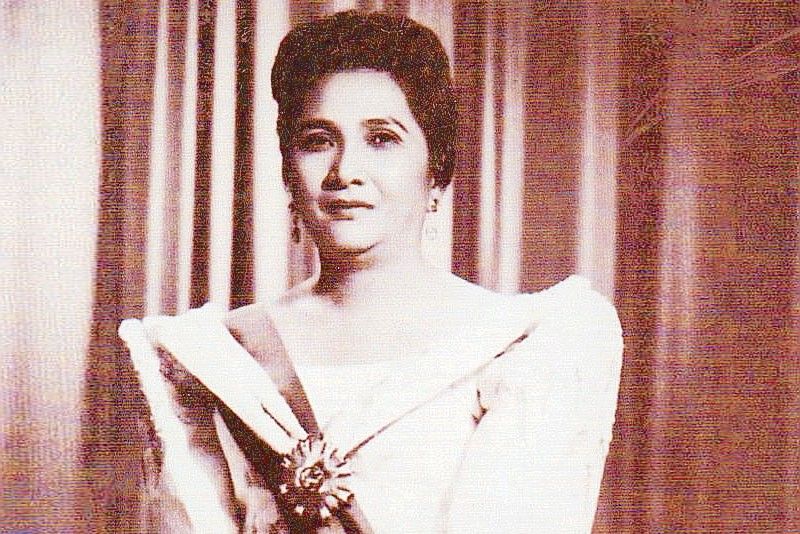 Leonila D. Garcia: Gracious First Lady
Leonila D. Garcia:Gracious First Lady
(Editor's Note: Remember When? is celebrating its 24th anniversary with this feature. Featuring the author's prized collection, RW predated by almost 20 years a radio program using the same title. That's for the record.)
From 1957 to 1961, Carlos P. Garcia served as President of the Philippines. The First Lady was the ever gracious Leonila D. Garcia, friendly to all, including political allies and foes alike and media.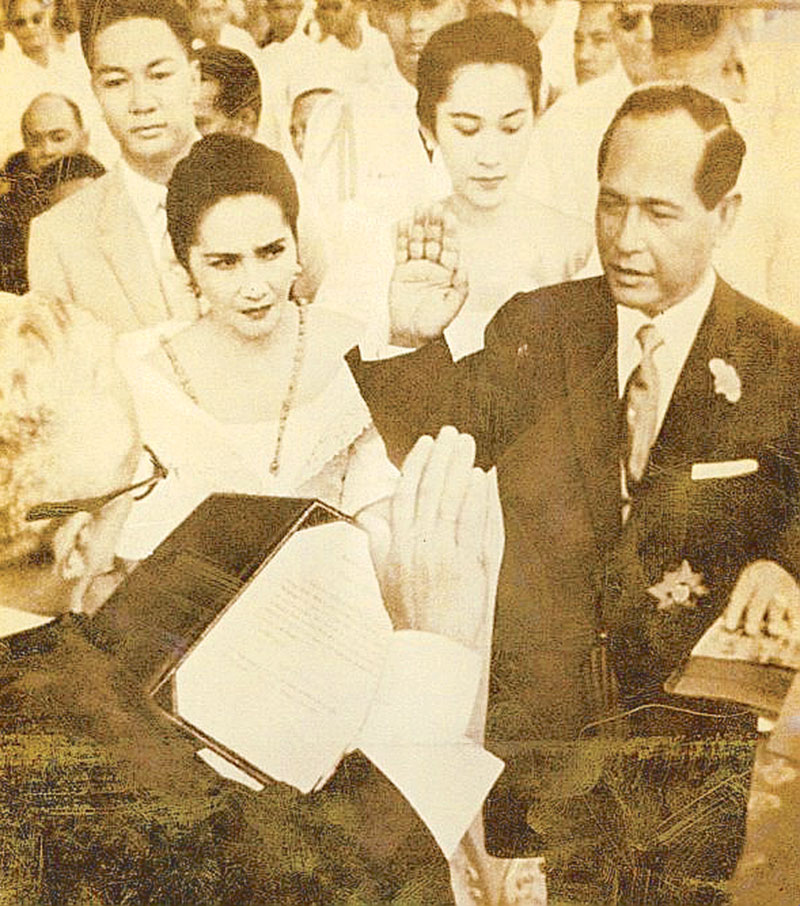 ...being inducted into office, at the back are daughter Linda and son-in-law Fernando Campos
President Garcia was associated with the Filipino First policy, the hallmark of his administration. Mr. Garcia was noted for Operation Puso as his charitable and social acivities were dubbed.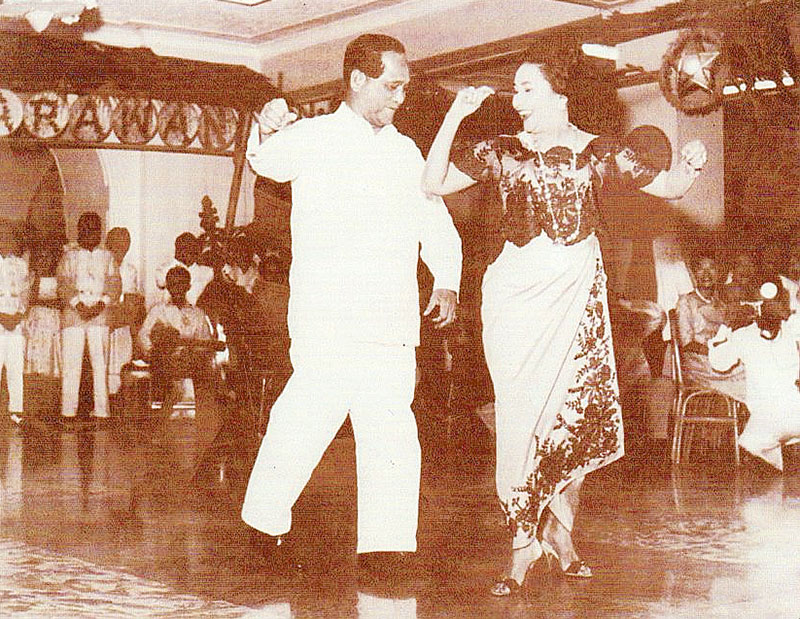 ...dancing the curacha at Malacañang Palace.
During a state visit to the United States, President Garcia's eloquent language impressed Washington and so did Hollywood stars and VIPs in a side trip to California. The First Lady's gracious ways charmed the hosts.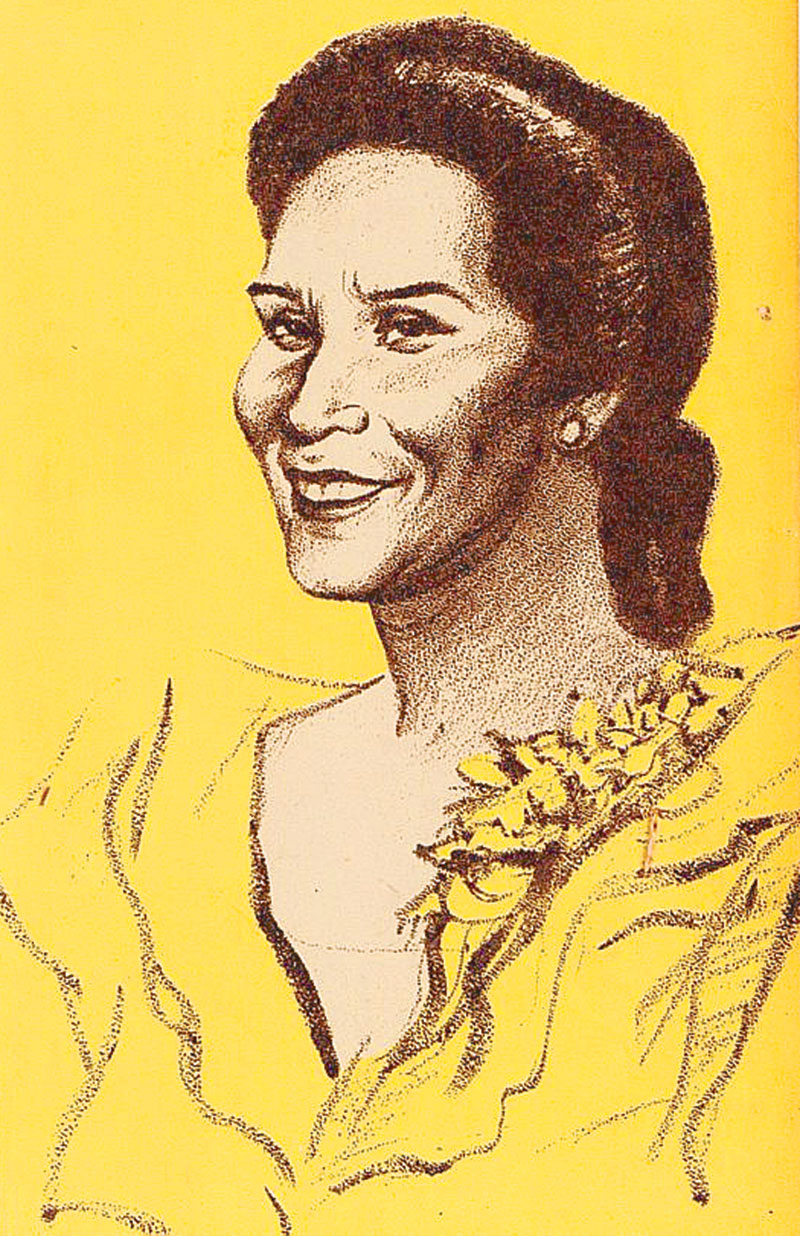 ...sketch of Mrs. Garcia
In the nearly 40 years that President Garcia was in public life, Mrs. Garcia was by his side, proving to be an effective 'weapon' in all his political battles.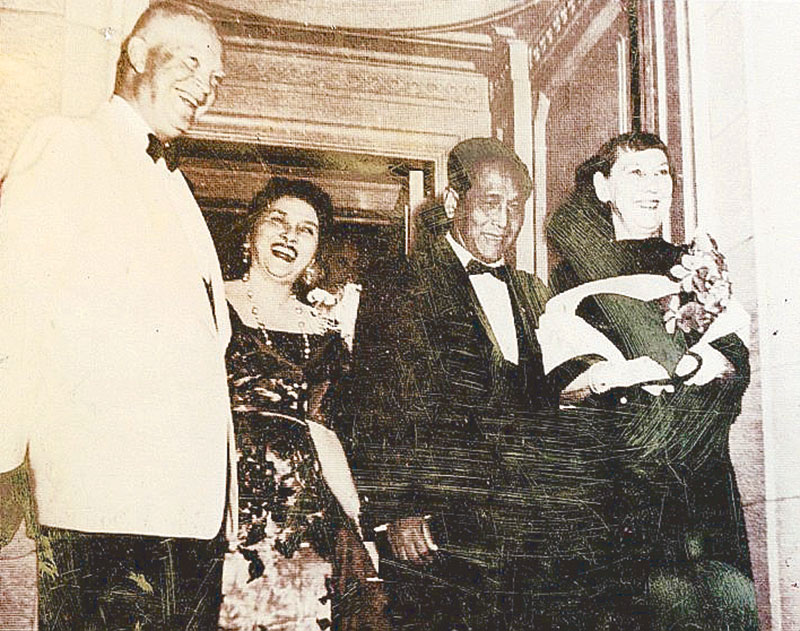 ...at the White House with President Mrs. Dwight Eisenhower
Their love affair started before World War II in a drugstore in Tagbilaran, Bohol, where the young Leonila was behind the counter. She was a pharmacist graduate of University of Santo Tomas. A frequent patron was a brilliant lawyer, Carlos. She was musically inclined even then noted for her gracious ways. He was a poet in the Boholano dialect. He was also an avid chess player.
When President Ramon Magsaysay died in a plane crash in Cebu in March 1957, his Vice President, Carlos P. Garcia, took over the rein of the government. He won on his own in the next election.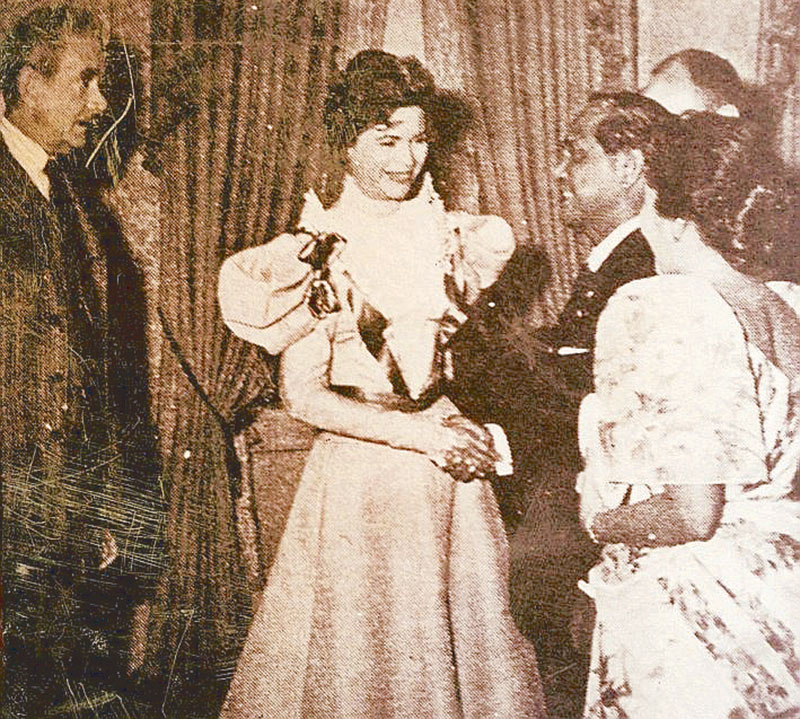 ...with Clifton Webb and Dorothy Malone at the 20th Century Fox
He lost to Diosdado Macapagal in the 1971 Presidential election and retired in the Garcia mansion in Quezon City. He died in 1971. She died in 1994.
The Garcias had only one child, Linda, married to lawyer Fernando Campos. They had three grandchildren: Carla, Jose Carlos and Isabel. — RKC