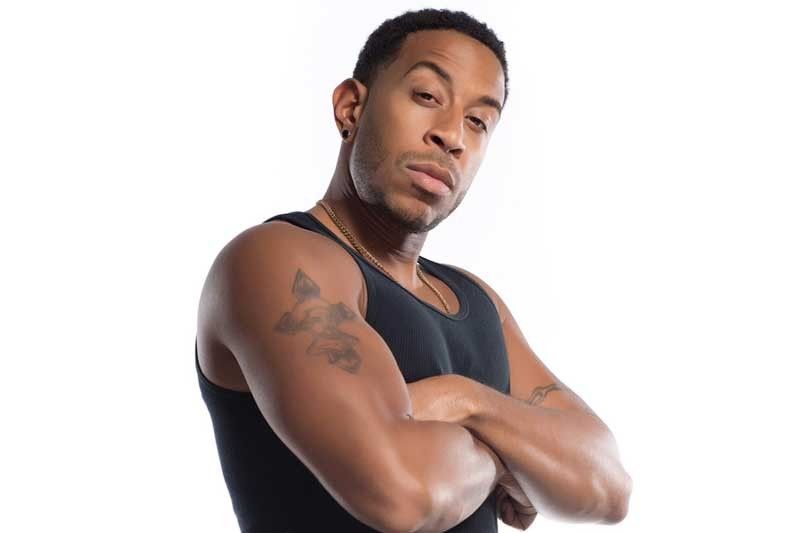 Ludacris on Season 2 highlights: There's a lot more challenges. There are water challenges… You can look forward to it being more elaborate challenges dealing with people's anxieties and more relevant to the culture and technology of today.
Balut 'stars' in Fear Factor
MANILA, Philippines — Fear Factor, one of the pioneers of reality television and the show that introduced to a worldwide audience the beloved Filipino delicacy balut (duck embryo) more than a decade ago, returns to TV screens this month with a brand-new season of hard challenges that aims to push contestants to their limits like never before.
Dubbed as the most epic season in the franchise history, the show, hosted by international superstar Ludacris, will premiere on MTV Asia starting on May 22 at 7 p.m. (WIB), 8 p.m. (SG/PH) and 9 p.m. (MY). Replay telecasts will be on Sundays starting May 27 at 2 p.m. (WIB), 3 p.m. (SG/PH) and 4 p.m. (MY).
MTV has custom-created and refreshed the show for the current generation that is increasingly empowered, while also more anxious than ever. Filled with new stunts inspired by urban legends, popular scary movies and viral videos from today's cultural zeitgeist, Fear Factor contestants shall confront their fears, be pushed beyond their comfort zones and take action against some of their biggest stressors.
In February this year, this writer had a phone interview with Ludacris to talk about the new season of Fear Factor. Our conversation also covered other areas personal to the multi-hyphenate superstar.
Born as Christopher Brian Bridges, Ludacris shot to fame as an actor and a rapper in early 2000s. He has won countless awards, has recorded multi-platinum albums, and is currently best known worldwide as Tej Parker in the popular and highly-successful The Fast and the Furious film series.
Ludacris was at the Viacom Headquarters in Times Square, New York during our interview. The writer was in Los Angeles.
Below are excerpts from our interview.
What are the highlights in Season 2 for fans in the Philippines to watch for?
"There's a lot more challenges. There are water challenges, there are some animal challenges — a lot of things that you, guys, are kind of, used to because you are persevering and resilient in that part of the world. You can look forward to it being more elaborate challenges dealing with people's anxieties and more relevant to the culture and technology of today, especially dealing with millennials. We're testing their physical, mental and emotional strength."
There was one season of Fear Factor, where balut, a food delicacy from the Philippines, was featured.
"Yeah, I think I do remember that."
Have you tried it?
"To let you know, they don't allow me to try any of the stuff and challenges. I don't know, I think it's due to liability or insurance issues."
What's the scariest thing about producing/reviving a hit franchise like Fear Factor?
"There's no scary thing there. It's all calculated risk and the only scariest thing, which hasn't necessarily happened yet, is when you watch a contestant give up and go home crying and or hurt because of anything that's happened in the challenge but luckily that hasn't really happened yet. We got somebody quit and that was only because they didn't want to drink something."
For Season 2, the format was changed and the three rounds of competition were ditched for what is now called as "season from hell."
"That's what it's called because it's happening to whatever they're on… part of hell."
What do you consider your biggest career accomplishment?
"Being a father. That's my biggest career accomplishment. I have three children at home right now." (His daughters' names are Karma Bridges, Cadence and Cai Bella. If you check Ludacris' Instagram account, you will see him proudly sharing photos of his kids frequently.)
And what was the biggest fear you ever conquered in life?
"Biggest fear I ever conquered was not winning a Grammy award for Best Album. And I did it! I overcame that fear."
Congratulations! You got a Grammy, a Screen Actors Guild trophy; you are so successful! How difficult or easy was it for you to reach the success that you are enjoying now?
"Nothing comes easy, man, if it's worth it. I would have to tell you it's hard work, very hard work. It makes it that much more gratifying when you actually do accomplish it and you realize that it's the journey that was the dream as Kobe (Bryant of the LA Lakers) said during his acceptance speech when his jersey was hung up, that's when you realize what the dream is — it's during those times of hardship not when you actually receive the reward."
When did you realize that you have finally reached your dreams?
"I am happy of my accomplishments but I still feel like I have so many dreams to accomplish. I wouldn't be myself if I say that I have reached all of those — and that I have accomplished everything."
What advice do you have to the young people, to your audience?
"Change their daily habits."
What scares you the most about today and about the future?
"Donald Trump."
This writer did ask and reconfirm with Ludacris his response to my last question and he replied in the affirmative. When I asked if I could print, he said, "Go ahead."