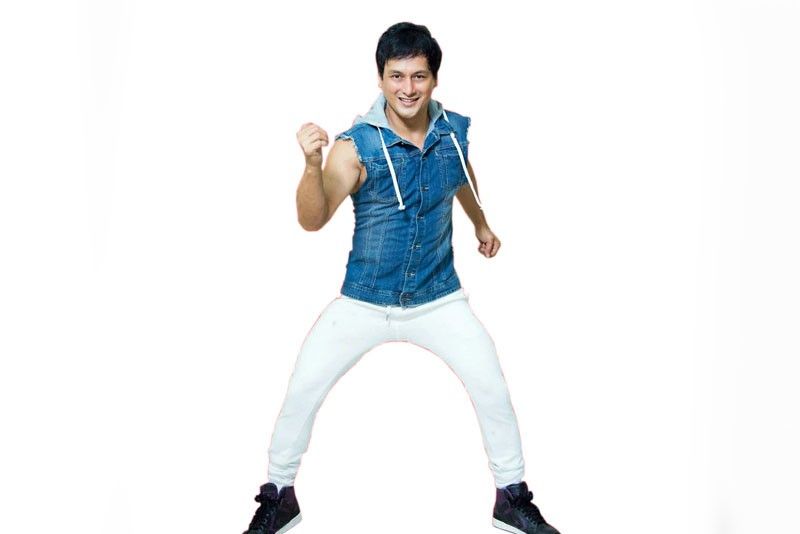 Ron Antonio: I didn't expect that I'll be going back to showbiz via zumba
Ron 'Zumba' his way back to showbiz
MANILA, Philippines — When Ron Antonio, touted as the country's Zumba King, decided to leave showbiz in the '90s, he didn't expect that becoming a certified zumba instructor would swing him back to the entertainment field.
Perhaps, most of the millennials today would be wondering who Ron is unless they are avid followers of That's Entertainment where Ron began his showbiz career. He then became one of the original members of the boyband called Wiseguys but disbanded eventually.
"Actually, it feels great to be back kasi mas masaya ngayon compared to before. At grabe din ka-enthusiastic yung mga followers ko and the zumba-goers. Talagang very diehard din sila not just with zumba but also in supporting me," Ron said during a recent interview for his zumba-inspired dance album Zayaw Pilipinas under MCA Universal Music.
"I never imagined that I would be going back to the limelight… pero kasi nga singer ako, recording artist. I used to be part of the group Wiseguys. I didn't expect that I'll be going back to showbiz via zumba," shared Ron, adding that his being a recording artist gave him idea to compose all the tracks of his dance album.
"Actually, Zayaw Pilipinas is the first-ever OPM zumba-inspired album in the world. I use it in all of my events and by other zumba instructors. The inspiration behind Zayaw Pilipinas is that we wanted to create something that's Pinoy, something that's OPM, incorporating the best of the Philippines — beats, music, festivals and our love for dancing, has also a few Latin, retro and pop flavor."
Ron has created and developed Zayaw Pilipinas into a Filipino fitness brand after his album's successful release in 2016.
"I discovered zumba last 2010 in Australia," Ron said relating how he got introduced to the fitness dance craze which was originated by Beto Perez in Colombia. "I was in a gym when I saw it. Eh mahilig din ako mag-attend and I am also an enthusiast na kumbaga attendee rin na naging instructor after getting my license. Yes, you have to get a license before you can teach zumba." In 2012, Ron started teaching zumba dance classes in Manila.
Ron has been touring the whole country, bringing his brand to all the corners of the Philippines attended by thousands of enthusiasts. In fact, he has an ongoing Zayaw Pilipinas nationwide tour with around 40 stops. Ron took pride in his accomplishments as a certified zumba instructor such as when his album was cited 2017 People's Choice Award for being the first and only OPM zumba-inspired dance album in the world.
For Ron, zumba dancing is very rewarding because "it's a good cardiovascular exercise at saka syempre nakakabata. Kaya marami tayong mga mommies na nagzu-zumba. At saka kung napapansin mo masaya sila kasi happy hormones yung nilalabas mo e."
Meanwhile, Ron will be leading 20,000-plus participants along with 100 zumba instructors all over the Philippines in the Biggest Zumba Party for a Guinness World Record Attempt on May 19 during the Kaogma Festival in CamSur with celebrity guests Sunshine Cruz, Andrew E and Yassi Pressman. On July 14, he will be at the PICC Forum Tent for Zayaw Pilipinas Guinness Victory Concert; and from June to December, Ron will lead a nationwide and overseas tour.