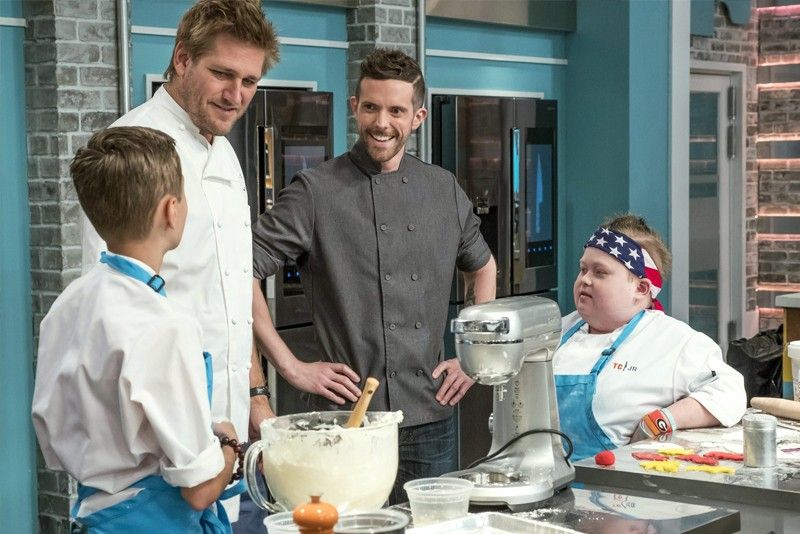 Celebrity chef Curtis Stone (second from left) is the new judge on the Emmy-winning reality cooking contest, which follows the culinary journey of 12 talented kids
Aussie chef Curtis Stone on Top Chef Junior contestants: The kids are resilient
MANILA, Philippines — For Australian celebrity chef Curtis Stone, the new judge in Top Chef Junior, one of the most valuable lessons he learned from the young chefs in the show is how to accept and rise from defeat.
Top Chef Junior, a spin-off of the Emmy award-winning reality cooking competition Top Chef series, follows the culinary journey of 12 talented kids, whose ages range between 11 to 13 years old, competing against each other to become the first-ever Top Chef Junior winner. The show is co-hosted by fashion, beauty and TV host Vanessa Lachey. It is currently airing on Lifetime Asia, from Tuesday to Thursday, at 8 p.m.
Like all reality shows, there are some heartbreaking moments for the kids, especially during the elimination part. Stone said they undertook measures to shield the kids from the trauma, but what surprised him is though the kids initially were hurt and disappointed from their failure, they would accept and move on and focus on what they've learned from the show.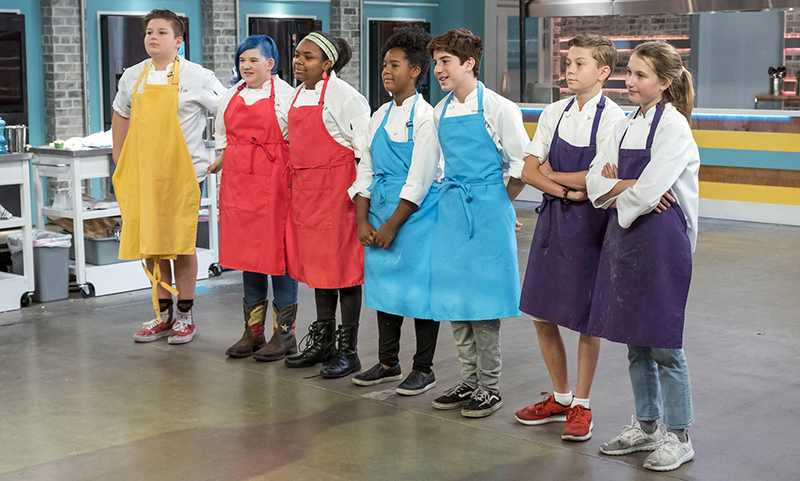 Stone praised the young chefs' natural resiliency. Instead of wallowing in sadness, they take their rejection as a lesson and a chance to be better.
He recounted an incident when he invited all of the kids who were eliminated to dinner and imagined they'd be bitter, broken-hearted or sad that they didn't realise their dreams to win on the show.
"You know, I think as I would learn, what I really got access to and exposed are the kids' resiliency. Because one day you could break their hearts with some news and then the next time they're like 'Hey chef, how are you?' and it is all forgotten now and we really learn that from them," Stone told The STAR during a phoner.
Stone said they handled failure well and understood that in any competition, there would always be a winner or loser.
"So you know we try to really, right from the beginning, explain it to them. This is gonna be a fun moment, you guys are gonna really enjoy it, you're gonna learn a lot, you're gonna take a lot of weight from this show and then later on you're going to get to watch it and it's gonna be, you know, you're going to be proud of your accomplishment," Stone said.
He also said this crop of young chefs are some of the best in the US.
They are: chef Audrey (11) from Louisiana who loves slow cooked Southern food and gluten free dishes; chef Fernando (11) from illinois, who is a natural in the kitchen and whose secret weapon is his passion for math & science; chef Fuller (13) from Alabama who loves Southern cooking and already holds a part-time job in a restaurant.?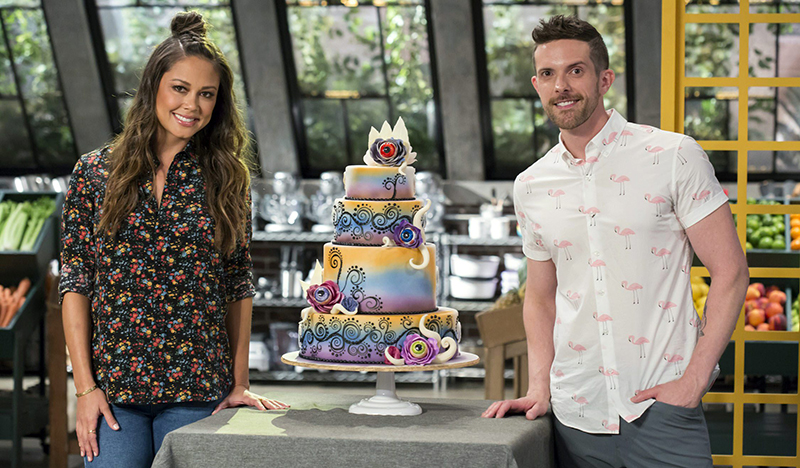 Guest chef Joshua John Russell with TV show host Vanessa Lachey
There's chef Henry (13) from Illinois, who has a huge passion for cooking and loves travelling and coming up with his own 5-star menus; chef Jasmine (13) from North Carolina who started baking at the age four, chef Katelyn (11) from Louisiana, who is an artist inside and outside the kitchen; chef Kensi (12) from Texas who loves making Southern comfort food; chef Max (11) from New York who loves the similarities between cooking and chemistry.
Meanwhile, chef Maxine (13) from California loves to wear her great-grandmother's lucky apron while cooking; chef Milo (13) from Minnesota who loves to prepare delicious Asian dishes; chef Owen (13) who started cooking at three years old and finally chef Rahanna (13) from California who enjoys fusing Latin flavors and soul food.
Stone said it was a delight working and learning with the young chefs and his advice to them is to pursue their passions, be it cooking or other endeavours, and know and really learn their craft.
"You know, I was lucky enough to be surrounded with great talent and through that you learn. You know, you learn their techniques, learn the older chef's skils and their craft and the creativity can come later on. I don't think it's something you can rush. i think its something you have to be totally in love with. If you love what you do, you will never work an hour in your day and it's "The truth you know, I get out of bed in the morning and I rush to work because I'm excited to be here. You know, I think that's a really fortunate place to be and you gotta love it, Stone said.