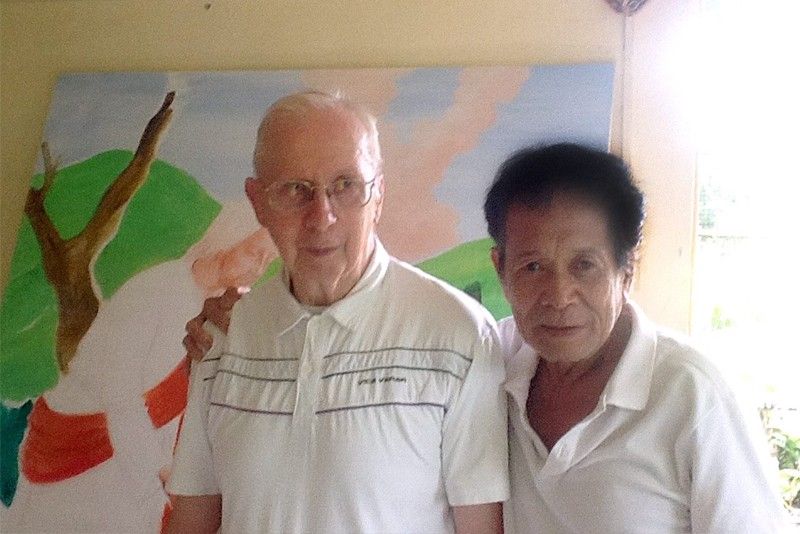 Former stuntman, actor and newspaper cartoonist Albert Lopez a.k.a. Tatay Bert with Fr. Paul Foulon
2 stories of redemption & hope
MANILA, Philippines — Two stories of redemption and hope: one is a singer-actor who fell into drug addiction and one is a former body-builder, stuntman, film actor, cartoonist and artist who had leprosy.
Actor-singer Romano Vasquez used to be hooked on illegal drugs. "I was a drug addict. I had plenty of money. I had a car and a house until I lost all of them. I later found myself sleeping under the table of a pusher's house," as he painfully reminisced time in his life when he ended up sleeping under the table in a friend's abode and worked as a singer in a gay bar.
He recalled walking aimlessly from Cubao to Marikina, from Parañaque to Manila's Roxas Boulevard.
But he never gave up. He turned to God for His guidance and later turned a new leaf in life. He blamed himself for the past mistakes and accepted the challenges that came with the decision to change his old ways.
He went to Japan and earned some money. When he came home, he bought a house and later a car. He joined again George Sison's Temple of Prosperity.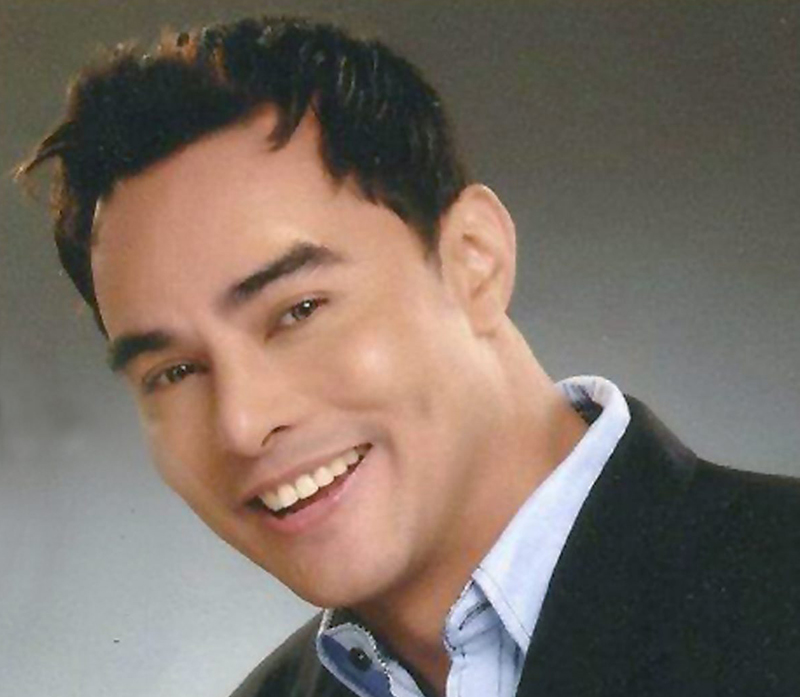 Singer-actor and businessman Romano Vasquez
The former protégé of the late German Moreno's That's Entertainment and actor for the late director Maryo J. de los Reyes owns a luxury car and is now a part of JC Premiere Business International, which provides micro-entrepreneurship, home-based business and wellness products worldwide.
"We have to be strong in confronting life's challenges and we must never forget God's sufferings to save us," concluded Romano, a product of the University of Santo Tomas.
While accompanying Fr. Paul Foulon, a retired CICM Belgian priest, this writer met Albert Lacson Lopez, or simply Tatay Bert to the people at Caloocan City's Tala Leprosarium (now known as Dr. Jose N. Rodriguez Memorial Hospital), which accommodates patients suffering from Hansen's disease, or leprosy, doing some painting works. He even did the paintings of singer Darius Razon, Christ assisting a leper, The Last Supper, Pope Francis, the late Princess Diana and other celebrities.
He is a former body-builder, stuntman, film actor, newspaper and Atlas Publishing Company cartoonist and artist. He was featured on GMA7's Wish Ko Lang.
When he learned that he got leprosy, he immediately went to Tala Leprosarium for treatment years ago. Now that he is healed, he still prefers to stay there to help patients recover from the harsh realities of life: abandonment and shame.
He considers the patients at Tala his second family.
His wish is to see his daughter who lives in Bulacan and who is still ashamed to see him, he said with sadness in his heart.
"But I found joy here and be an inspiration of hope to the patients here," he concluded with a sweet, wide smile.