Freddie gets Senate recognition for his song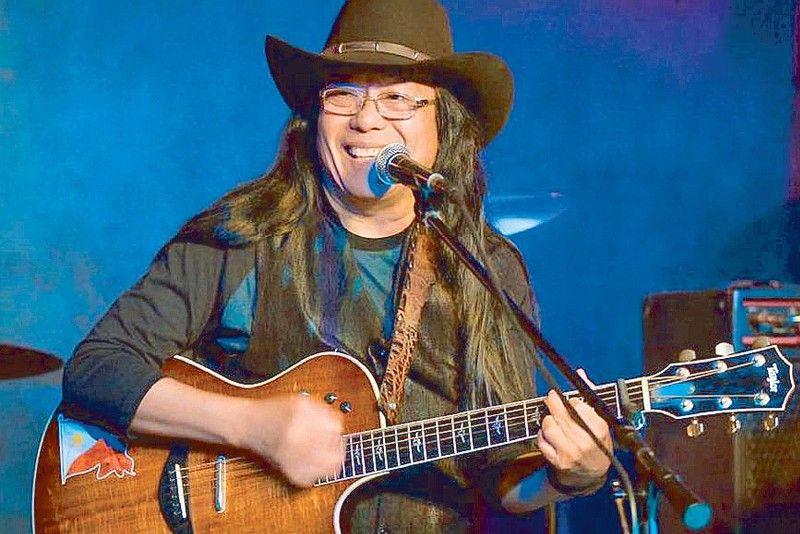 MANILA, Philippines — Freddie Aguilar's phenomenal and world-renowned hit song, Anak, is 40 years old.
In Senate Resolution No. 101, signed by Senate President Aquilino "Koko" Pimentel III, Freddie, a "Filipino international singer and composer," was recognized for his lifetime outstanding contributions to the Philippine arts and culture.
The resolution particularly hailed Freddie's Anak, a song with a poignant story about a parent's love for a wayward child. "The recording of Anak by a talented young man from Isabela named Freddie Aguilar, was released on March 18, 1978," the citation read.
Anak was released in 59 countries, translated into 26 languages, re-recorded in more than a hundred versions and sold 33 million copies worldwide. Thirty-seven years after its release, Anak was used as the theme of Gangnam Blues, a South Korean action film released in March 2015.
Billboard Magazine reported that the song became No. 1 in the US for two weeks as the world hit of the 80s. As of 2006, Anak was unsurpassed as the all-time highest selling record of Philippine music.
Freddie was further cited for his other songs that echoed the state of the nation, like Katarungan, Pangako and Luzviminda (Luzon, Visayas, Mindanao, the three main islands in the Philippines).
Moreover, the resolution cited Freddie as the only Asian singer and composer who penetrated the Western market and gained massive global recognition, bringing pride and honor to our country and whose unceasing nationalistic contribution to Philippine music and culture warrants recognition.
Freddie, who also penned his own songs, is remembered for his other hit songs like Bayan Ko and Magdalena. The senate award was undoubtedly important and a great honor to Freddie, who was hit with a devastating catastrophe of losing his treasured belongings accumulated through long years of hard work.
Last January, a fire gutted Freddie's two-storey house in Fairview, Quezon City. Destroyed were memorabilia of immeasurable worth that included prized guitars, original records, countless awards and even costly paintings.
However, more than the material things that the misfortune took away from him, Freddie realized that God wanted him to hold dear not the material possessions in life, but the legacy that he will pass on not only to his own generation, but to the generations after him.
Last March 18, local artists bonded together and paid tribute to Freddie through a fund-raising dinner show, Konsyerto Para Kay Freddie Aguilar, at City State Tower Hotel Ballroom in Padre Faura, Manila.
Featured performers included Asia's Queen of Songs Pilita Corrales, balladeer Anthony Castelo, crooner Jun Polistico, jazz prince Richard Merk, singer-actor Ernie Garcia, with Ivy Violan, Richard Reynoso, Eva Eugenio and Freddie's daughter, Maegan Aguilar.