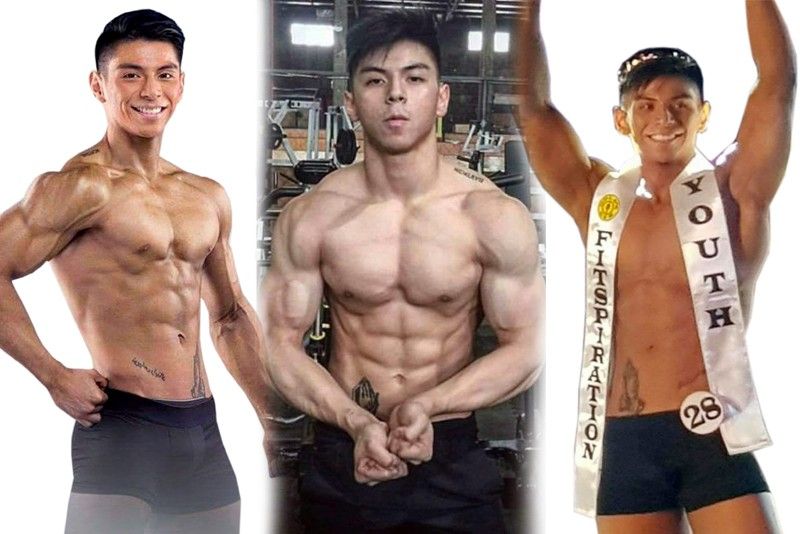 'Fitness is a way of life'
FUNFARE
-
Ricky Lo
(The Philippine Star) - March 13, 2018 - 12:00am
Body Talk with Tobias Miguel 'Tommy' Tiangco, Gold's Gym 2018 Fitspiration Youth winner
Looking at him now, people won't believe that Tobias Miguel "Tommy" Tiangco was a chubby boy who turned into a skinny teenager and then bulked up to be a body beautiful, winning Gold's Gym 2018 search for Fitspiration Youth last Jan. 28.
"I was truly honored and grateful," said Tommy, the only child of Congressman Toby Tiangco and wife Michelle. "It was my first competition and I was really nervous. However, it was great to see all my hard work, sacrifice and dedication pay off."
He is competing in the the 2018 Century Tuna Superbod search, but still not sure if he will join Muscleshow in September, which is a full-on bodybuilding competition. The winner of Muscleshow gets a procard and the right to compete abroad.
How does he prepare for a competition like Century Superbod?
"More than the physical preparation is actually the mental preparation," explained Tommy whose dad is also a fitness buff. "Sometimes, the body does get tired and drained from the bland meals and intense workout sessions, but the mind has to be strong enough to keep pushing forward. It has to be able to overcome the struggles, and continue to see the goal that you have set for yourself. Lastly, it's all about time-management. At the end of the day, I'm a student, a son, a boyfriend, and a friend. Because of this, I make sure that I don't lose track of my other priorities as well."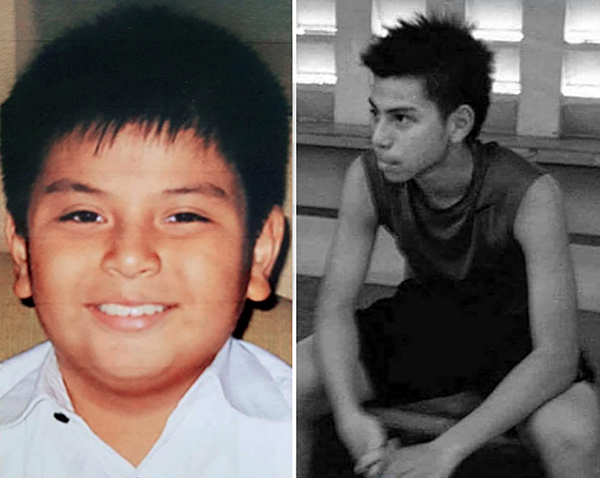 Tommy was chubby as a kid, skinny as a teenager and then he bulked up to become a body-building contestant
Tommy finished high school at Xavier in 2014 and is a BS Management senior at Ateneo de Manila University.
Asked to describe his being an only child, Tommy admitted, "My parents are over-protective. However, I am aware that they only want what's best for me, which is why they constantly challenge me to be the best version of myself."
He used to be skinny. How did he get his well-sculpted body and how does he maintain it?
"It's funny because before being skinny, I was actually obese," revealed Tommy. "I was a 16-year-old boy with a 36-inch waistline, who could finish one family-size pan pizza in one sitting. Because of my insecurities, I forced myself to go through an intensive training regimen with an unhealthy diet. I lost 30 pounds in three months. It became detrimental to my health. After that, my dad got me a personal trainer to properly guide me with the right nutrition and training program.
"I realized that to be able to maintain being fit, one has to incorporate fitness into his lifestyle. It's not just training/dieting when there's an event or photo shoot. Instead, it's being able to stay consistent and driven towards achieving or maintaining the physique you desire. But the most important goal should be being fit and healthy."
A Libran (Oct. 18, 1996), Tommy stands 5'9.5"; weighs 171 lbs.; and wears size-L shirt, size-M briefs and size-11 shoes.
What's your regular diet? .
"I wouldn't call it a diet but rather a lifestyle change. I follow something called 'If it fits your Macros' which allows me to have a relatively flexible diet. With this, I just make sure that I reach the desired amount of protein, carbs and fats (macros) I need for a certain day. However, I still ensure that the foundation of my diet is clean whole foods such as oatmeal, chicken breast, rice and salmon."
What's usually for breakfast, for lunch and for dinner?
"Breakfast…Since I'm in a rush, I blend two scoops of Whey Protein, a banana, 80 grams of spinach and half a cup of almond milk. Lunch...250 grams or 1.5 cups of rice and 8 oz. or 250 grams of chicken breast. Dinner…100 grams of oatmeal and 300 grams of salmon or chicken breast."
Snacks?
"Just nuts (almonds, cashews and walnuts) and fruits (pineapple, mango and grapefruit)."
How much water do you take per day?
"Eight to 10 liters a day. Hydration is key, especially now that summer is approaching."
What about vitamins or supplements?
"Just Whey Protein (when I'm on the go or have no food prepared) and pre-workout shake. Aside from this, just vitamins such as Vitamin C, Probiotics and Wheat Grass tablets to aid in digestion."
What workout do you do?
"It's a mixture of hypertrophy (light-weight and high volume exercises) and power-lifting (heavy compound movements). This way I'm able to train both fast-twitch and slow-twitch muscle fibers. Furthermore, it allows me to not only enhance my physique but also gain strength in the process of doing so."
Any part of your body that needs improvement?
"There is no single body part that I concentrate on. It depends on my progress in lifting weights. Since all body parts are connected, when I reach a plateau on a certain body part I work hard on that body part, until I'm able to lift heavier for that body part. Then, whatever gets left behind again, that's what I concentrate on."
What part of your body is most vulnerable?
"The heart because I'm a pretty sensitive guy."
And what part is your favorite?
"My arms because I like embracing people I love."
What part of a girl's body do you notice first?
"Her eyes."
How much sleep do you get per night?
"Six to seven hours."
Last thing that you do before you go to sleep?
"Reflect on my day and pray to God for the blessings I constantly receive."
First thing that you do as soon as you wake up?
"Pray and thank God for another opportunity to seize the day."
Favorite sleepwear?
"A huge loose T-shirt and boxers."
Do you ever sleep in the nude?
"No. It gets way too cold at night. Hahaha!!!"
How many pillows do you sleep with?
"Four."
How's your nightlife?
"Now that I've set goals and priorities, it's definitely not as active as before. I only go out to clubs and bars during special occasions (despedidas, graduation parties and birthdays)."
How's your love life?
"It's great since I have a very supportive, understanding and encouraging girlfriend who constantly motivates me to chase my dreams. (Hope she's reading this, hehehe!!!)."
How's your sex life?
"Hehehe!!! Next question, please!!!"
How do you cope with stress?
"Lifting weights. The gym is my home away from home."
Favorite city?
"Definitely Metro Manila because all my loved ones and friends are here."
Favorite hideaway?
"My room. I'm a simple guy so just being able to unwind through video games and watching movies is more than enough for me."
Name three women that you think have nice bodies.
"My girlfriend, of course, hahaha!!! Also, Stefanie Williams and Courtney King (both fitness bloggers)."
And three guys who have bodies as nice as yours.
"I'd say my dad or so he likes to believe. It's relatively difficult to compare bodies because genetics causes muscle insertions to be different for every person. However, I'd say Joe Delaney and Rob Lipsett (both fitness bloggers) are attainable physiques I look up to."
Using only body language, how would you make a girl know that you admire her?
"Just maintaining eye contact. The eyes are the window to a person's soul, right?"
(E-mail reactions at rickylophilstar@gmail.com. For more updates, photos and videos, visit www.philstar.com/funfare. )