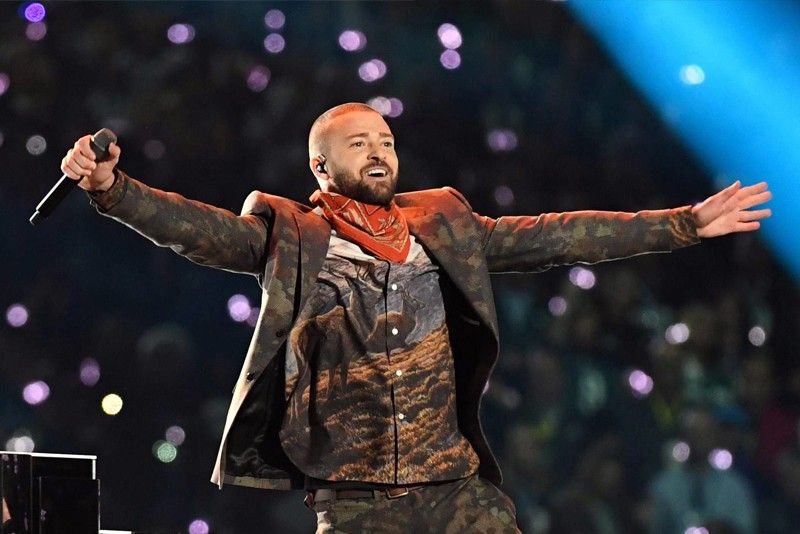 Co-produced by the Neptunes with Pharrell Williams and Timbaland, Man Of The Woods is Justin Timberlake's most experimental effort ever. AFP
JT now a man of the woods
When in doubt, bring out the old songs. That was probably what Justin "JT" Timberlake was thinking when he returned to the Super Bowl, America's most watched sporting event, last Sunday, Feb. 4. The last time he was there, Janet Jackson lost her bra and things have not been the same for her since. Culprit JT survived the accident unscathed and went on to become a multi-hyphenated star in the ensuing years. Singer, producer, arranger, songwriter, actor, businessman, restaurateur and occasionally, comedian.
Being back at the Super Bowl in the much-coveted and also much anticipated half-time show, was like being granted pardon for that past sin. But, note this, Timberlake's appearance there was not only important in that regard. Some days before the event, his new album Man Of The Woods dropped to a round of negative reviews from critics, reviewers and a lot of everybody who found so much not to like in his first album release in four years.
Co-produced by the Neptunes with Pharrell Williams and Timbaland, Man Of The Woods is JT's most experimental effort ever. He seeks to blend Southern American music like country with cosmopolitan funk. Like him and country music star Chris Stapleton singing together in Say Something. Before this, it was hard to imagine electronica with country but it happened in this album. Country and R&B are close relatives so they work well together. But what about funk? Imagining this one playing in an outdoor backwoods setting is a stretch. But Timberlake wanted it. And so he got it.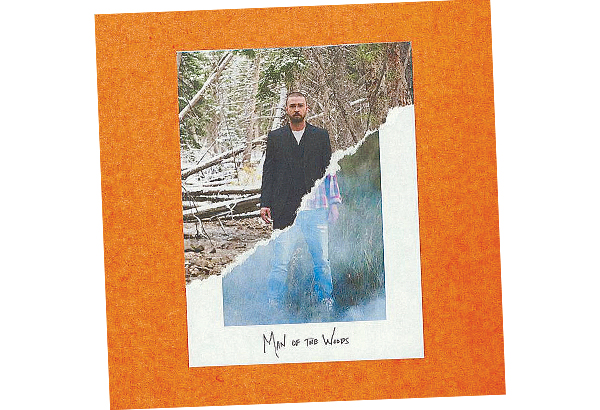 The result is largely derivative. A piece of this and a piece of that here and there. It is also diverse with reggae beats in Wave and brash Americana in Livin' Off The Land. It is of course, uneven, which is pretty much to be expected when you blend party boogie like Midnight Summer Jam with the open outdoors vibe of Montana. Can you imagine a song titled Flannel? Flannel! Why he even has one that he named Supplies. You now know where those reviewers were coming from.
On the other hand though, Man Of The Woods is very well-put together. These producers always do a great job. Timberlake not only experimented in it, he also brought in his family. It is his wife, actress Jessica Biel, in the cut Hers (Interlude) and his young son Silas calling out to Daddy in some tracks. And if you will take time to listen to it, no matter what the reviews say, you will find it most enjoyable. I did and it felt like the most natural, effort-free JT I have ever heard.
By the way, critics, reviewers, etc., also panned Timberlake's performance at the Super Bowl. That is very bad. But thanks to the JT oldies like Sexy Back, Rock Your Body, Can't Stop The Feeling and others that he performed, his sales spiked up to over 500 percent.
Man Of The Woods by Justin Timberlake also includes the first single Filthy; Sauce; Man Of The Woods; Higher Higher; the soulful Morning Light with Alicia Keys; Breeze Off The Pond; The Hard Stuff; and an advice to Silas in Young Man.
The Top 20 in Billboard Magazine's Hot 100 Chart are God's Plan by Drake; Perfect by Ed Sheeran; Havana by Camila Cabello featuring Young Thug; Rockstar by Post Malone feat. 21 Savage; Finesse by Bruno Mars and Cardi B; Bad At Love by Halsey; Diplomatic Immunity by Drake; New Rules by Dua Lipa; Thunder by Imagine Dragons; No Limit by G-Eazy feat. A$AP Rocky and Cardi B.
MotorSport by Migos, Nicki Minaj and Cardi B; Meant To Be by Bebe Rexha and Florida Georgia Line; Too Good At Goodbyes by Sam Smith; Let You Down by NF; Love by Kendrick Lamar feat. Zacari; Him & I by G-Eazy and Halsey; Gucci Gang by Lil Pump; Gummo by 6ix9ine; I Fall Apart by Post Malone; and Bartier Cardi by Cardi B feat. 21 Savage.
The Top 20 titles in the Top 200 Albums listing are MANIA by Fall Out Boy; The Greatest Showman, the motion picture soundtrack feat. Hugh Jackman, Zac Efron, Zendaya and others; Divide by Ed Sheeran; Camila by Camila Cabello; Stoney by Post Malone; DAMN by Kendrick Lamar; The Beautiful & Damned by G-Eazy; Luv Is Rage 2 by Lil Uzi Vert; Reputation by Taylor Swift; 24K Magic by Bruno Mars.
The Thrill Of It All by Sam Smith; Life Of A Dark Rose by Lil Skies; Evolve by Imagine Dragons; Revival by Eminem; American Teen by Khalid; Kidz Bop 37 by the Kidz Bop Kids; Huncho Jack, Jack Huncho by Huncho Jack; Project Baby Two by Kodak Black; Heartbreak On A Full Moon by Chris Brown; and Hallelujah Nights by LANCO.