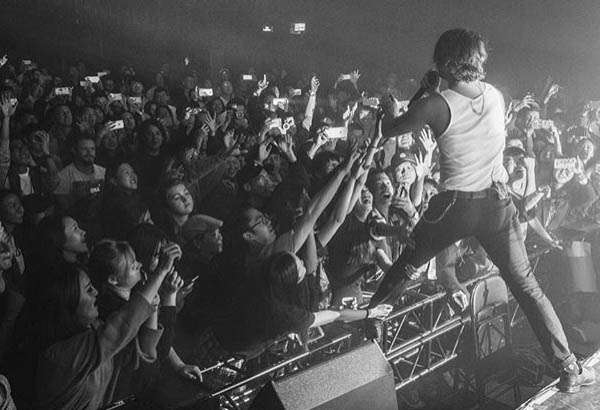 Scene from a live concert of LA-based indie group Foster the People. Instagram/Foster the People
Foster the People pumps up Manila crowd
MANILA, Philippines — Hundreds of fans flocked to Kia Theater in Quezon City last week to dance to the beat of indie pop band Foster the People.
Fans sang their hearts out as the band from Los Angeles, California opened the concert with the hit song "A Beginner's Guide to Destroying the Moon," followed by "Pay The Man" and "Helena Beat."
The charisma of the band's vocalist Mark Foster was seen all night as the concertgoers screamed their lungs out every time the singer spoke Filipino words like "Salamat" and "Mahal ko kayo."
The band performed their songs "Houdini," "Life on the Nickel," "Nevermind," Are You What You Want To Be?," "Don't Stop," and "Pseudologia Fantastica," among others.
But the highlight of the night was in the latter part of the concert, when they played and sang "Pumped Up Kicks," the song that started it all for the band.
Since becoming viral in 2010, the song opened a lot of doors for the band, including a record deal from Startime International.
The band released its debut album "Torches" in May 2011 and since then "Pumped Up Kicks" became a household name and even reached number three in Billboard Hot 100. The group received three Grammy Award nominations for "Torches" and "Pumped Up Kicks."
Foster the People ended its concert with the song "Loyal Like Sid and Nancy," from its album "Sacred Hearts Club."
Overall, the band performed around 22 songs hailing from its three different albums.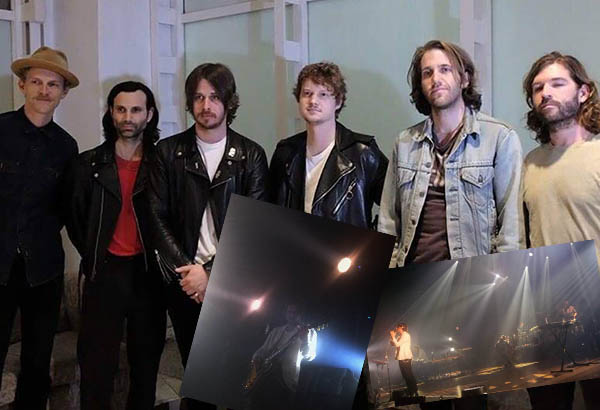 Indie-pop group Foster the People stopped over Manila for its "Sacred Hearts Club" tour on Friday, January 26, at the KIA Theater. Facebook/Wilbros Live (inset photos by Philstar.com/Jan Milo Severo)