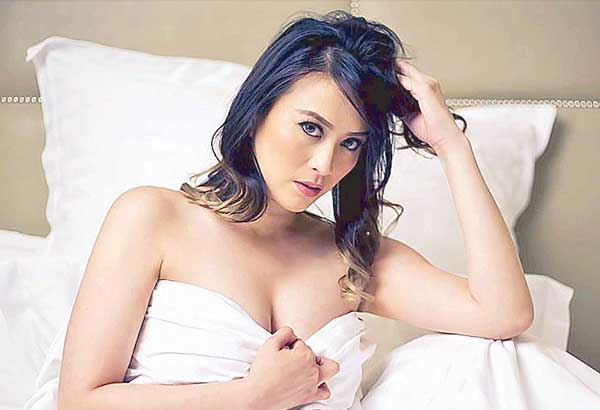 April 'Congratulations' Gustilo plays Veronica in Solo Para Dultos and finds her strong character inspiring
From variety show to theater
Congratulations, April!
MANILA, Philippines — On TV, she is known as Congratulations, the sexy dancer who'd go on stage to celebrate the victory of a candidate in Willie Revillame's Wowowee with such verve she couldn't help but make the audience — especially the male — sit up and notice.
Away from the camera, she's April Gustilo, who knows a dancer's life is as shortlived as her youth. So April promised herself she'll do what it takes to make her dreams come true.
"I won't be a dancer forever," she says. "I want something different."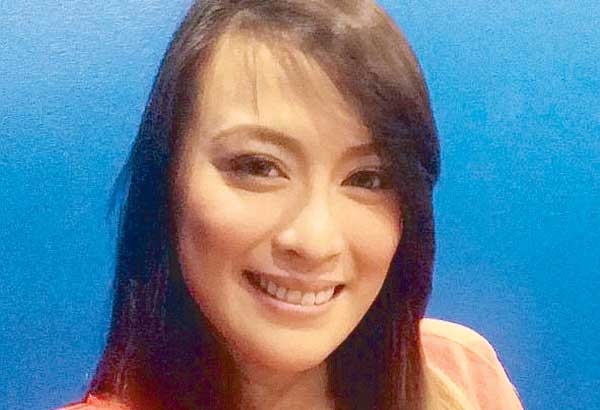 Five years after working with her Kuya Wil (she joined his other shows Willing Willie, Wil Time Bigtime and Wowowillie), April politely bid the TV host goodbye to take a six-month certificate course on Theater Arts.
She applied what she learned by doing guest roles on TV5 and GMA 7 teledramas like The Half Sisters and Encantadia.
"Nakapag anchor ako, nag-host," she reveals. To her delight, she found out that memorizing scripts is easy for her.
And April makes it sure she's on her toes all the time, because she thinks complacency can spell career suicide. So she grabs every opportunity that comes her way, hoping it will take her closer to her dream.
"Since I'm already here (in showbiz), I have to try everything," she explains.
So the spunky April read the script of Red Lantern Productions' three-act sex-comedy play Solo Para Adultos (For Adults Only), found nothing wrong in porn star Veronica Fox's daring dialogues and signed up for the role.
She finds Veronica's strong character inspiring, and the chance to portray a broad range of emotions when the curtains rise on the play tonight at 8 at the Music Museum, exciting.
This time, her facial expressions and gestures go beyond a dancer's energetic moves, wide smiles and lusty cheers. She can now pout, tease, laugh, jeer and stretch the limits of her acting know-how.
With Solo Para Adultos being a sex-comedy play, however, April asked her mother to stay away from the theater because "you just might get hurt."
Not so with April's boyfriend, who happens to be her business partner in a bakeshop they put up near her home in a subdivision in Sta. Rosa, Laguna.
The guy, whom April describes as her best friend, is proud that his girlfriend bagged one of the lead roles. He wants to watch her do her long monologues up close, and ignored her suggestion to sit as far away from the stage as possible. So he reserved a seat in the VIP section.
But even as she has set her sights on a full-blown showbiz career, April is realistic enough to know that there are no guarantees.
"I'm giving myself two years to reach my dreams. If not, I have fallback (options). I have businesses — a jeepney, apartments and a bakeshop," she says.
This is one person who keeps her feet firmly planted on the ground even as she reaches for the sky.