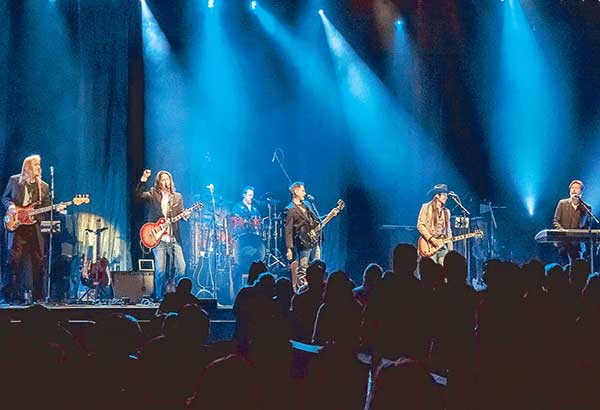 The Long Run Experience The Eagles performs tonight at the Atrium, Lim Ket Kai Mall, Cagayan de Oro. The tribute group will also have a one-night show on Oct. 24 at the Newport Performing Arts Theater of Resorts World.
MANILA, Philippines — On Jan. 18, 2016, the music world was shocked when founding member and de facto leader of the Eagles, Glenn Frey, suddenly passed away. Because of Glenn's untimely demise, there could never be an original Eagles reunion concert ever. Although the Eagles' legacy still continues and the current line-up still performs on occasion, only one original member remains from the original four that founded the group in 1971.
The original foursome included Don Henley, Glenn, Randy Meisner and Bernie Leadon. In 1974, Don Meisner joined the group to be the fifth Eagle. Joe Walsh of the "James Gang" replaced Bernie who left in 1975 and in 1977, Randy was replaced by Poco frontman Timothy Schmidt. After less than 10 years, the Eagles broke up in 1980 and each member pursued solo career of which Glenn and Don were most successful.
Thirteen years later, the group reunited to record the album Hell Freezes Over in 1994. Although the album was very successful and concerts to promote the album were sold out, the group fought, clashed and bickered. Don was fired from the group in 2001 only to return later when the group members declared an uneasy truce. I watched their sold-out farewell concert in Hong Kong in 2004 together with Joey de Leon, Bert de Leon and broadcast magnate Kitchie Benedicto thinking that it would be the last time I'd see the group interact but I got fooled because there were succeeding Farewell 2, 3, etc. concerts.
The night we watched the concert, the group performed flawlessly for three hours but one thing I noticed was the four members Don, Glenn, Joe and Timothy did not talk to each other. There was no rapport or stage conversation. It was just Eagles music all night long. After Glenn died, Don announced that there wouldn't be any Eagles performances anymore although a year later in July of 2017, a hybrid Eagles composed of Don, Joe and Timothy together with Glenn's son Deacon performed together with guest Vince Gill at Classic West and East mega concerts. Whether they decide to continue recording or touring is still a big question and hopefully if that happens, they come and perform in Manila.
Meanwhile, the next best thing to a real Eagles concert is The Long Run Experience The Eagles.
Founded in 1999, they are the best tribute to Eagles and recognized by the Eagles management and authorized to perform the Eagles tribute worldwide. Composed of Los Angeles top musicians that include Gary Grantham, Jim Chris Sobkowich, Bill Worrell, Kenny Cetera, Whit Petrell and Albert Zepeda, the group has performed worldwide to rave reviews.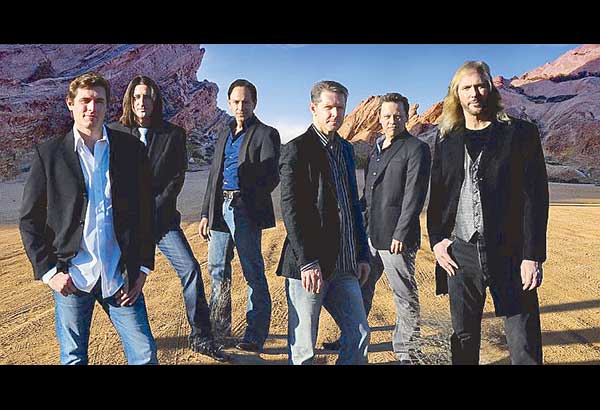 Because of unprecedented demand not only in the Philippines but around the Asian region, the group returns for a one-night performance on Oct. 24 at the Newport Performing Arts Theater of Resorts World.
Scheduled to be performed are the Eagles Top 10 hits that include Take It Easy, Witchy Woman, Lyin' Eyes, I Can't Tell You Why, One Of These Nights, Take It To The Limit, Tequila Sunrise, New Kid In Town, Desperado, Peaceful Easy Feeling, Life In The Fast Lane, Best Of My Love, Hotel California, Heartache Tonight and plus Glenn solo classic The One That You Love, Don hit Dirty Laundry and Joe million seller Life's Been Good.
Tickets are available at Ticketworld online, all Ticketworld outlets and the box-office at Resorts World Manila. It is presented by Steve O' Neal Productions and Resorts World in collaboration with Air Asia, IBC 13, Telenovela Channel, Manila Bulletin, Business Insight, Chef Laudico's Guevarra's, Quezon, Gelare, Trendspotting and RJ100.3 FM.
The Long Run Experience The Eagles is also performing tonight at the Atrium, Lim Ket Kai Mall in Cagayan de Oro.