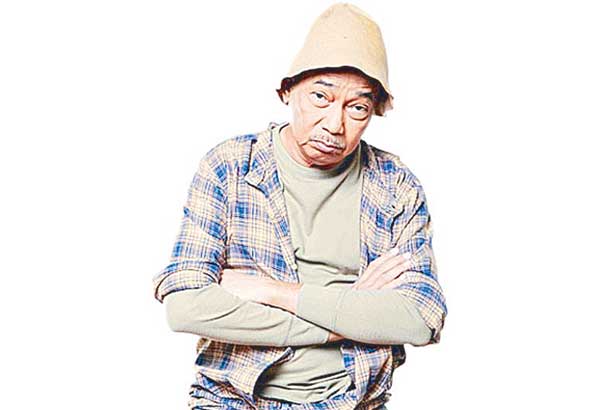 Apo's Danny Javier almost died
MANILA, Philippines — Apo Hiking Society's Danny Javier (photo) almost died in 2011 when he was attacked by multiple illnesses — pneumonia, kidney failure, liver collapse, hepatitis A, emphysema, congestive heart failure and sepsis. He was given a 10 percent chance of survival within 24 hours.
"But I'm alive!" exclaims the singer-composer who plays golf three times a week.
On June 11, 2011, Danny had pneumonia for the nth time. He knew the symptoms, he had pain and he could not breathe, so he checked himself into the hospital. He needed to curl and assume the fetal position just to be able to breathe. He was not able to sleep the whole night.
"The doctor said, the bad news is you have a 10-percent chance of survival. The good news is you still have 24 hours to live so we'll do something, maybe put you in the ICU. But I said, if I'm going, then let me go this way. They allowed me to check out on July 22," shared Danny.
Then he recovered. It took a year and a half, but he lived.
"The next problem was maintaining my health. I still wanted to do things, I wasn't looking for any big thing, nothing like the magnitude of Apo. I just wanted a simple life, a better quality of life," recalled Danny.
He then met Andy Lugtu, who formulated Malungai LifeOil, the only oil capsule in the world that has successfully extracted the nutrients from the Moringa plant's leaves and seeds. Each capsule contains .5ml of Moringa Oleifera leaves and seeds oil extract. Andy explained to Danny the 13 essential vitamins and 16 minerals from the wonder plant malunggay.
Danny took LifeOil every day first thing in the morning and last thing before he slept. He swears he has never fallen ill since then.
"I play golf three times a week. Of course, I'm on a healthy diet but aside from that, I do not take any other vitamins," said Danny.