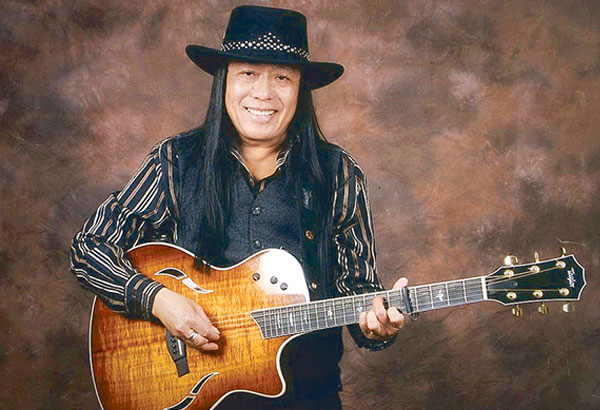 Freddie Aguilar: I let my father read the lyrics and he turned teary-eyed. He put his arm around me and said, 'Now you understand what life is'...When my mother heard the song, she cried.
Freddie: I wrote Anak to atone for my sins
FUNFARE
-
Ricky Lo
(The Philippine Star) - June 9, 2017 - 4:00pm
(Author's Note: This story was originally written for the coffee-table book celebrating Vicor's 50th anniversary. It's being reprinted here with the permission of the publishers.)
Never has a Filipino song been heard…and sung…around the world as Anak for which singer/composer/political activist Freddie Aguilar will be remembered for a long, long time even if he has in the past four decades composed more than 300 songs compiled for posterity in 30 albums, four of which were produced by Vicor Music Corporation where Freddie started his colorful, dramatic and oftentimes controversial career.
Translated in 29 languages by 53 countries (used as theme song of the Korean film Gangnam Blues starring Lee Min Ho), Anak has become some kind of an anthem of problem children who wake up to their wrongdoings and make amends to their hurting parents. You listen to it closely and it pinches your heart, then you pause and go into soul searching. No wonder it touches an inner cord in the heart shared by people regardless of race, religion or nationality.
Freddie wrote that song in 1976, recorded by Vicor two years later.
"Salbahe (bad boy) ako when I was a teenager," confessed Freddie who is as transparent as most of his colleagues are not. "I disobeyed my parents. I never listened to my father (Gregorio Aguilar). He wanted me to be a lawyer but I wanted to be something else. So I left home."
He was to music born (on Feb. 5, 1953, in Ilagan, Isabela). At 14, he began writing songs. At 17, he played the guitar for the first time. At 20, he made his debut onstage. He studied but did not finish Electrical Engineering at De Guzman Institute of Technology. He pursued music with a passion, became a street singer before he ventured into a folk club and into a bar. To cut short his long journey to fame, he soon landed at Vicor where he recorded four albums: Anak, Buhay, Kinabukasan and Dyosa.
Take note that the titles of the albums start with the four first letters of the alphabet.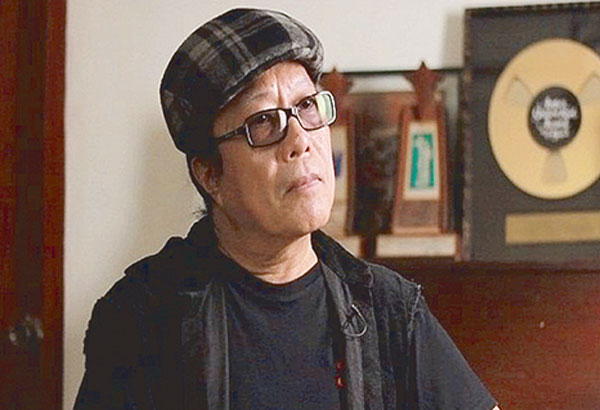 "I wanted to record more albums with titles that would have completed the alphabet but I had a falling-out with Boss Vic (del Rosario Jr.)," recalled Freddie. "Boss Vic let me go but first, he told me to do a fifth album. That was Anak Dalita."(Anak Dalita is a reworking of the Lucio San Pedro composition popularized as theme song of the Lamberto Avellana classic LVN movie of the same title.)
Like a magnet, Anak kept creeping back into our interview.
"Anak was my way of atoning for my sins," said Freddie. "It was my way of saying sorry to my father and my mother (Salud Pascual). I let my father read the lyrics and he turned teary-eyed. He put his arm around me and said, 'Now you understand what life is.' Then, he gave me his consent to be a musician but he reminded me, 'But you should study and be a lawyer so even when you grow old, your mind will keep on working at may trabaho ka pa. In singing, you are only as good as the last applause'."
His father didn't live long enough to hear Anak on record but Freddie's mother did.
"When my mother heard it, she cried, saying, 'Sayang, hindi narinig ng Papa mo.' He died in 1976. I was already making a name when my mother heard the song. I'm sure she died happy."
What was the best advice that he got from his parents?
"'Take good care of your name,' my father kept on reminding me. 'That's the only pamana I can give you na hindi mo kayang gastusin.' I always bear that in mind. Yun din ang pamana ko sa mga anak ko."
Freddie admitted that he has six children (one out of wedlock) by three different women, the latest (and hopefully, the last) is young enough to be his daughter. "I still want to have a baby with my (current) wife. God willing, baka maging pito ang anak ko."
He has fond memories about his early days at Vicor.
"We have a favorite tambayan, kami nina Ritchie D'Horsie, Rey Valera, Sharon Cuneta, and Tito, Vic & Joey — the office of Tito Sotto who was then the vice president of Vicor's domestic release. Those were simple times. I'll never forget them."
Besides Anak, Freddie also mentioned Magdalena and Higit sa Lahat Tao among his socially-relevant songs, with Bayan Ko as his most political, sung with stirring nationalist fervor.
"I passed through a lot of hardship before I could record Bayan ko," confessed Freddie. "That was in 1980 and the song was considered by then Pres. Marcos as 'subversive' and it was banned. I had to ask the permission of Ka Doroy (Valencia). He heard my version and it made him cry."
Any pieces of advice for aspiring singers and composers?
"Do whatever you want to do. If you have a God-given gift, you must make use of it. If you don't, it might be too late to have regrets."
(E-mail reactions at entphilstar@yahoo.com. For more updates, photos and videos, visit www.philstar.com/funfare or follow me on Instagram @therealrickylo.)