Lady heroes in films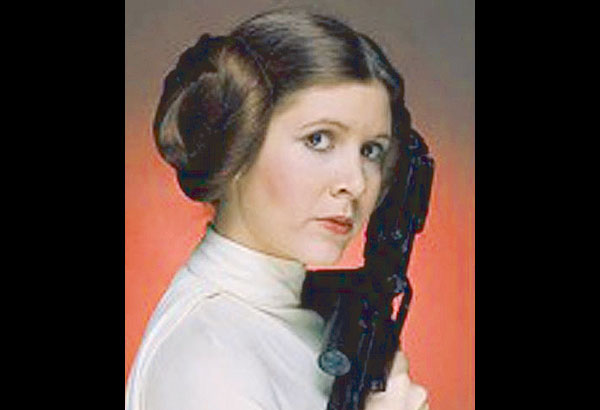 MANILA, Philippines - Gone are the days when only male characters were set as heroes. Time has changed a lot of things and this goes the same for movie plots. Now, more and more films give heroic roles to female characters. Undeniably, many viewers, both men and women, find these movies interesting. Probably, they like the change of roles from time to time. Here are some of the notable heroines in movies:
Joan of Arc (The Messenger). Joan is a woman full of courage with a heart for God. Not affected by the insults and criticisms she gets, Joan is wholeheartedly set into fighting for freedom and standing for her faith. Even at the moment of her execution, she remains strong. What a woman!
Alice (Resident Evil). Before a virus spreads, Alice, with the help of some other people, is going to do everything to stop it. It is not easy because they are against a big corporation that seems to be in control of things. The film is based on a video game. A number of sequels followed after the first film.
FBI Special Agent Gracie Hart (Miss Congeniality). After being reprimanded and placed on a desk job, Special Agent Gracie Hart is again included in a mission. This time, she needs to disguise as a beauty contestant and find out about the bomb threat that's been made. As much as she hates taking on this assignment, she needs to prove herself and be a hero.
Merida (Brave). In her desire to make a change, Merida follows her heart but ends up hurting her own mother. Aware of the mistake she has done, Merida musters the courage to put all the pieces together. It is not easy but at least she is brave enough to face her problem.
Natalie, Dylan and Alex (Charlie's Angels). The three beautiful ladies are not your ordinary ones; they work for a guy named Charlie and take dangerous missions for him. It is truly cool how they carry themselves so well. Yes, they fight for a living but their beauty and poise are always intact.
Dorothy (Wizard of Oz). After a violent tornado, Dorothy finds herself in a strange land. To get back to her home, she needs the help of a wizard. In her journey, she meets three strange creatures who also want to meet the wizard, the Scarecrow who wants a brain, the Tin Man who wants a heart and the Lion who wants courage. Dorothy becomes an inspiration to them and helps them realize that they already got what they wanted.
Jordan Turner (The Call). After failing to rescue an abducted girl, Jordan, a 9-1-1 operator, decides to lie low and just train incoming call operators. However, another abduction happens and she finds herself on it again. This time, she is determined to rescue the victim, whatever it takes.
Mulan (Mulan). In her desire to protect her father, Mulan disguises herself as a man and enters the army instead. Obviously, this is not easy for a woman to do but then because of love, she is willing to take in all the suffering. What a lady!
Princess Leia (Star Wars). Dominated by males around her, Princess Leia tries to prove that she can do more things than just staying at home. She proves it right by being a brave fighter in protecting the galaxy. Well, a team is just cooler with a lady fighter in it.
Special Agent Sarah Ashburn and Detective Shannon Mullins (The Heat). Just when Agent Ashburn and Detective Mullins think that they couldn't work together, it is actually meant to be. Together, they are assigned to hunt down a drug lord. In spite of their differences, they try to work as harmoniously as they can. It is their being different that makes them effective.