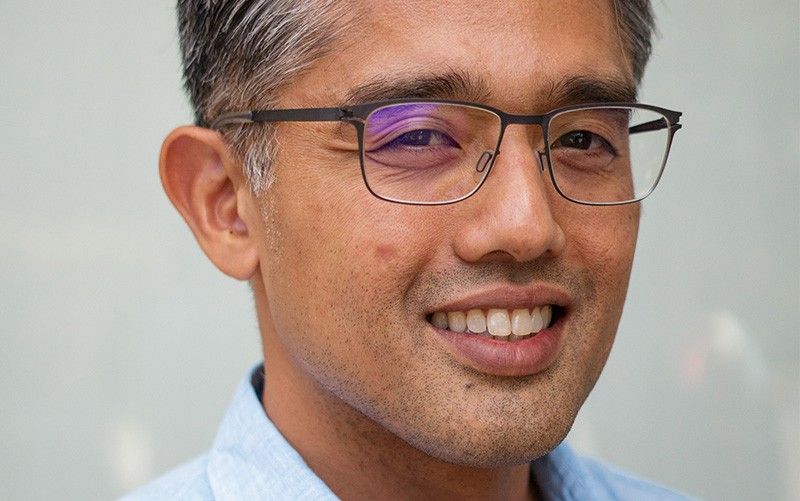 Gilbert Remulla anchors the new show, "Political Insider."
Photo release
How to sort out fake news: Tips from Gilbert Remulla
MANILA, Philippines — From being a former Cavite representative, Gilbert Remulla is back on TV as a journalist with a new show.
In the interview program "Political Insider," Remulla delivers politics "with a more personal touch" as he talks to government leaders, lawmakers and other insiders on the top political and socioeconomic issues of the country on location or in a more informal setting—hear facts and opinion straight from movers and shakers as they drive on their way to work, or over lunch.
For his first episodes, Remulla interviewed senators Alan Peter Cayetano, Juan Edgardo "Sonny" Angara and Ferdinand "Bongbong" Marcos Jr. He said he is also trying to get Vice President Leni Robredo and leftist groups to cover both sides of the spectrum.
When interviewing politicians as a former politician himself, how does he draw the line between friendship and objectivity?
"Of course, they (the politicians) respect the role I'm playing and because of that (being a former politician), I get to ask them questions no other journalist could ask without samaan ng loob. Because we're friends, I can try to elicit something different from what they normally say," Remulla explained in an interview with Philstar.com.
According to him, he has learned so much in politics that he cannot sum up in five minutes. All that he can say is that "Government and politics are the same as government and sausages. If you know how a sausage is made, you're not going to eat it. Same thing with government. If you know how things are run, you don't want anything to do with it, but the irony is you have to know about it so you can claim that, really, sunlight is the best disinfectant. Media really has a role to play to bring to light what people don't know. Of course, there are things that you don't really have to talk about."
Since he last became a TV journalist, as a field reporter for ABS-CBN, he has observed that nothing has virtually changed in politics and in political reporting since almost the same people run local politics, "except for the fact that social media has taken over and that people are more sensitive to reaction with Twitter, with the advent of fake news."
"The term 'fake news,' who knows what it really is, 'di ba? This day and age, you spin something differently, you're going to say it's fake news, parang fantasies… In spite the changes in administration, the players behind them are most or else still the same, they just have different thrusts now, like (President Rodrigo) Duterte is more into drugs."
He feels like the recent turn of events in politics are already expected. "It's a long time coming. What do you expect – you can't have your cake and eat it, too?"
According to him, it was bad enough that TV was there to sensationalize news.
"Technology has taken over everybody's life. Because of technology and communication, our lives have gotten better and worse at the same time. Better in the sense that you have kept in touch with everything. Everything is at the tip of your fingers. At the same time, there is no time to sit down and really contemplate. It was bad already before with live television. But now, we have social media."
While many journalists nowadays are into social media, he not only avoiding being a "social" person; he is actually trying to stop social media.
"I try not to be so into it as necessary (as possible) in this day and age…For us who grew up in the '80s…life was so much simpler. Now, you get so spoiled because of social media. A lot of the time, people don't know what to do with it."
For those who are into social media, he only has two pieces of advice to avoid fake news.
"First, you have to take a look at the sources. Two, even when you look at the sources, you have to see how the news are consolidated. Because a lot of PR (public relations) work finds its way into the news, so you have to be very careful as to what the influences are. I think the benefit of being old and schooled in journalism and politics is once you look at a story, you know, immediately, what is a press release or kung binayaran o may agenda. It's difficult but it only has to be very well read."
Remulla, who has no plans to run in politics at the moment, was happy focusing on his business when CNN Philippines approached him for the project. He said he was not really planning to return to TV; it is just that CNN Philippines was only the first to ask him to go back instead of ABS-CBN, where he first made a name as a reporter. He actually worked briefly for CNN International.
So, when he was asked by CNN Philippines, he gave it a try. "It's fun so far. I don't know how long it will last, but I hope it's going to last long."

New shows

Besides "Political Insider," which airs every Friday at 9:30 p.m., CNN Philippines recently beefed up its regular news format with new shows.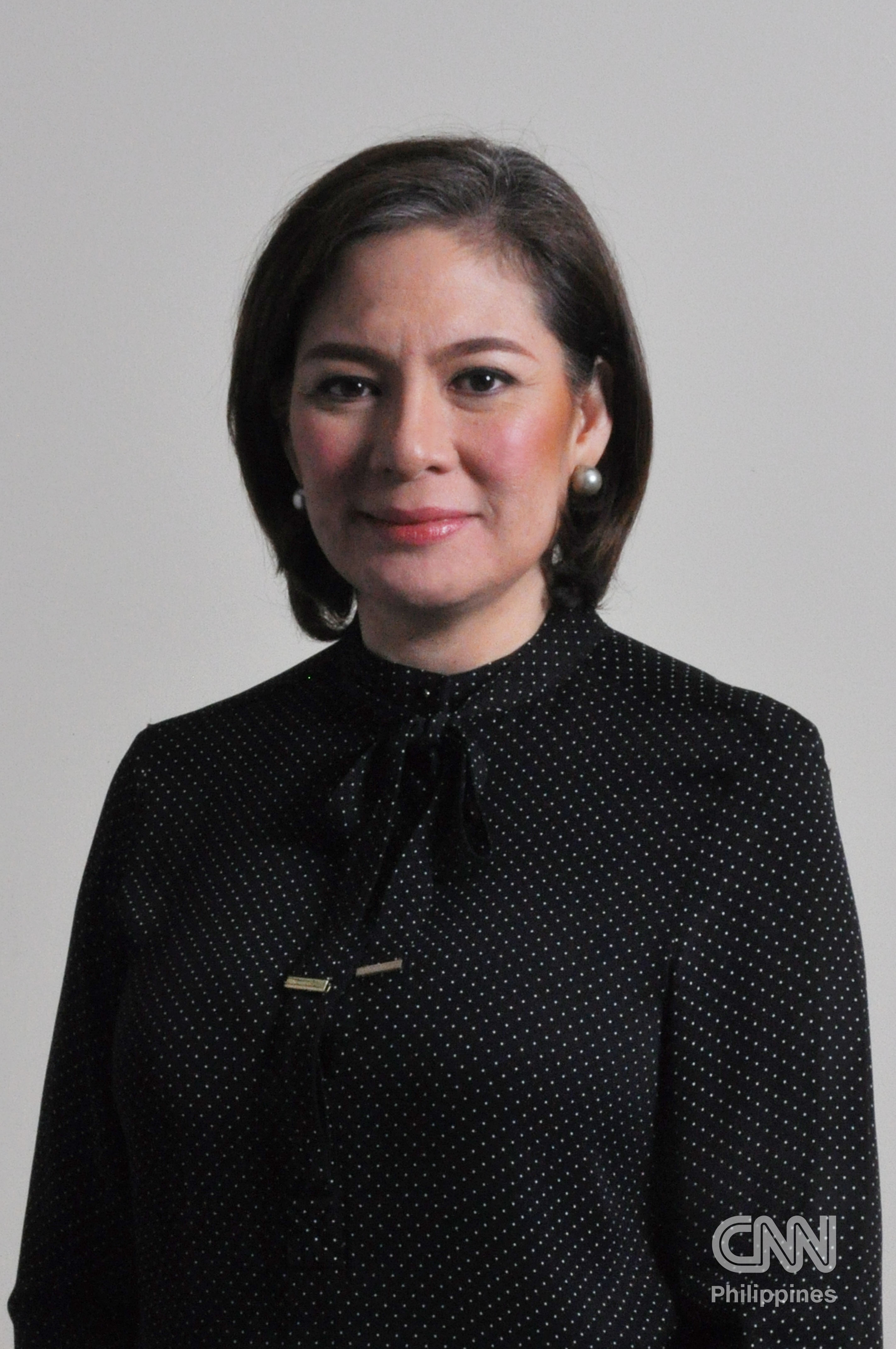 CNN Philippines Chief Correspondent Pia Hontiveros
"News Tonight"
Weekdays, 6 p.m.
CNN Philippines Chief Correspondent Pia Hontiveros hears a firsthand account of today's most sought-after news as she interviews top newsmakers who are at the fore of it all.

"Global Newsroom"
Weekdays, 3 p.m.
As the leader in delivering international news to the local audience, this program—hosted by CNN Philippines Chief Correspondent Pia Hontiveros—keeps Filipinos abreast with the latest updates all around the world.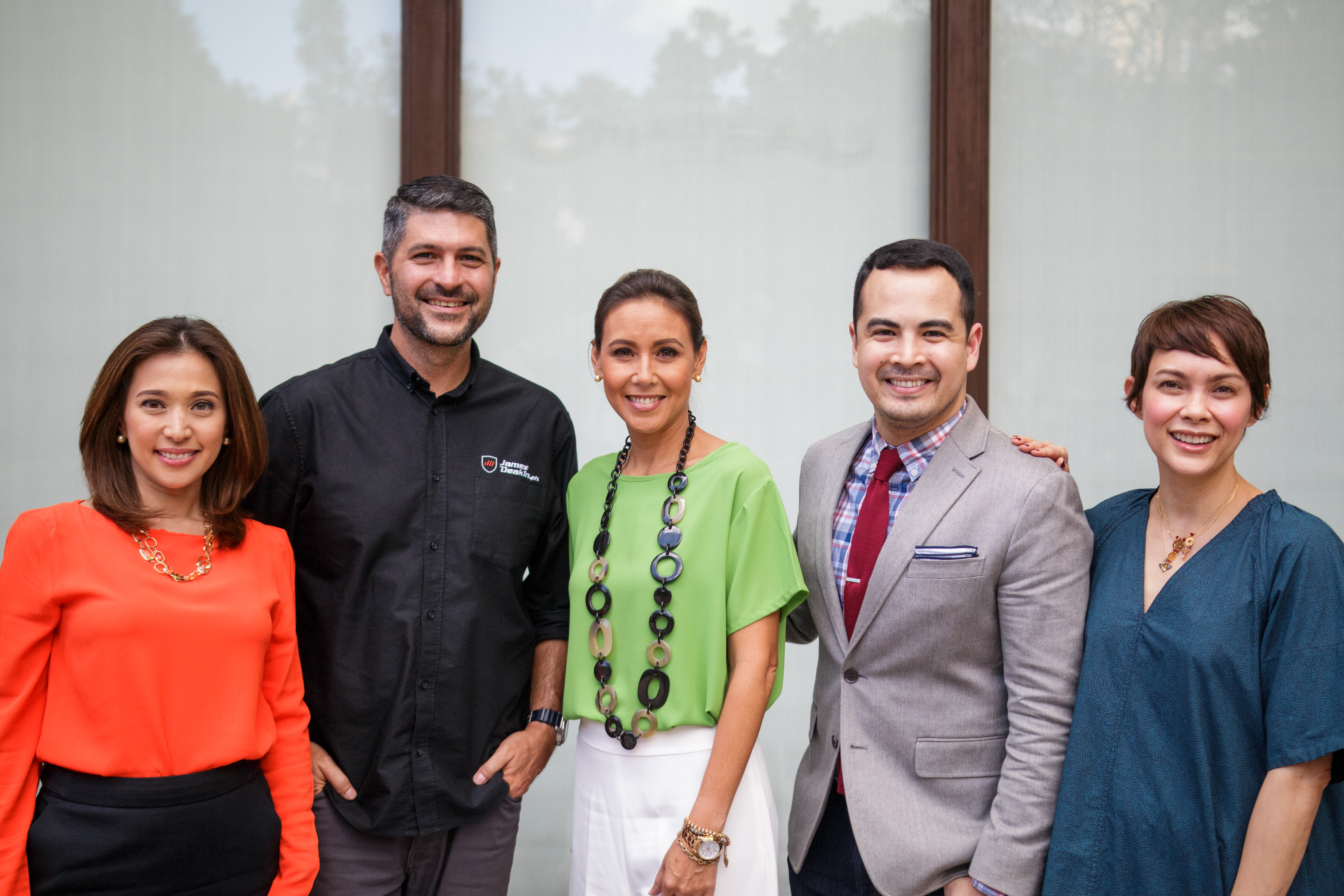 The hosts of the morning show "New Day" (from left): Claire Celdran, James Deakin, Christine Jacob, Andrei Felix, and Angel Jacob
"New Day"
Weekdays, 6 a.m.
A talk-formatted newscast, the program welcomes the onslaught of news for the day with a light yet serious take on domestic and international news, business, technology, entertainment, and sports. Andrei Felix is joined by new hosts in the program, with Claire Caldron and Christine Jacob as his new co-anchors. James Deakin joins the roster every Friday to give updates on the motoring world.

"Newsroom Weekend"
Saturdays, 12 p.m. and 6 p.m.
When it is hard to keep up with the news cycle, this program aptly summarizes the highlights of another hectic week of current affairs. Mai Rodriguez serves as news anchor.