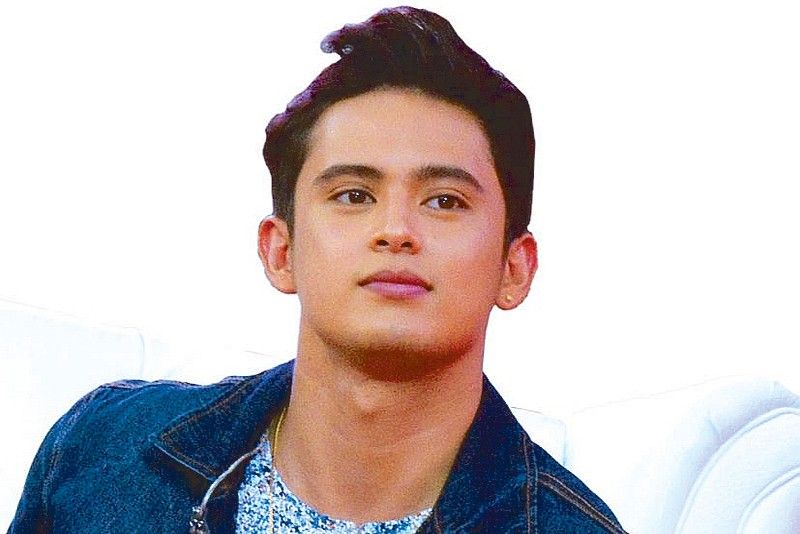 James Reid: Perseverance makes it possible to achieve all your fitness goals
Photo by VER PAULINO
James: I'm far from being perfect
People think of James Reid as the perfect guy. Not only he is handsome, but he's also sweet and talented. However, James himself would be the first to say that he's actually far from being perfect. In fact, the actor sees more of himself in Sebastian "Basti" Valderama, his character in the recently-completed teleserye Till I Met You, than in any of his previous characters.
?"Clark Medina, my character in On the Wings of Love (OTWOL), he's too nice. He's too perfect," James says. "I had a lot more fun playing Basti because he's adventurous. Basti's not much of a goody-two-shoes unlike Clark — and as an actor, I find that exciting. Personally, I can also relate to Basti more."
OTWOL was his first primetime teleserye on ABS-CBN with his perennial onscreen partner Nadine Lustre. It stayed on air for nearly half a year and earned rave reviews from critics and fans alike. Till I Met You was James and Nadine's follow-up project as a love team.
"I think Clark and Leah will always be there. They're hard to beat, but I am sure the fans also loved what Basti and Iris offered."
?James says Till I Met You took things to a more mature level. Not in the sense that he and Nadine had more sensitive scenes, but because of the way their characters — as well as that of JC Santos, who played third wheel Alejandro "Ali" Nicolas — were written.
"The three of them had more mature relationships. I really liked the story of Till I Met You more than I liked the story of our previous teleserye. The story of Till I Met You anchored on the relationships of the three leads, which I thought was kinda interesting. It was a story of friendship."
When James and Nadine held a concert at the Araneta Coliseum sometime last year, he revealed his true feelings for her in front of the 25,000-strong crowd. James says he loves Nadine because they keep no secrets from each other.
When they went to Greece to film scenes for Till I Met You, their taping days went so well they had time for sightseeing, much to James' delight.
"I'm so into Greek mythology and it was great to finally see all the places I used to read about. Greece is such a breathtaking place; when you go there, you really feel all its history and magic."
?James and Nadine stayed in Greece for two weeks, and when they got back to Manila they plunged headfirst into a crazy schedule packed with tapings and other commitments. Anyone else would have been daunted by that, but James has a secret weapon: His diet, built around his endorsement, Century Tuna.
"In times like this when I'm working a lot, the right kind of food helps me get by. I have a high-protein diet with some carbs and a lot of fiber," he shares.
?His chiseled physique is one of the reasons why people think he's perfect. However, James says getting a body like his isn't easy.
"If I have free time, I definitely go to the gym to do weights, but then there are still many things you can do even without weights. There are strength exercises you can do. Also, if you have a balanced diet, and if you make time to exercise, it's possible to achieve all your fitness goals."
He shares more fitness tips in his and Nadine's book Team Real, which came out last year. James' tight schedule makes it hard for him to actually go to the gym, but he squeezes in a quick workout whenever he can.
"You have to persevere and stick to your routine and eventually it becomes easier," he says. — With reports from Almed Garcia and Julian Mauricio