'Atlanta,' Viola Davis, Ryan Gosling take early Globes
January 9, 2017 | 10:48am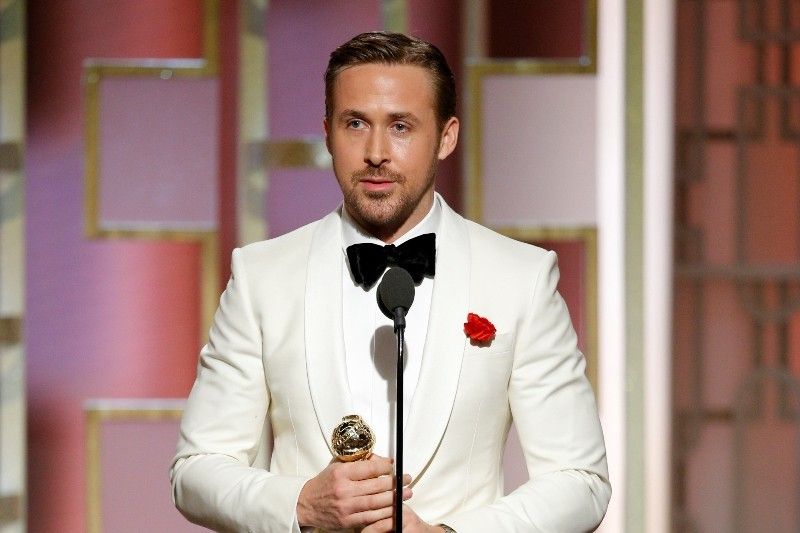 The Golden Globes got off to a rocky start Sunday, with a broken teleprompter initially stalling host Jimmy Fallon, who still managed to start the show with a singing-and-dancing ode to "La La Land" and a steady diet of Donald Trump jokes.
"Cut to Justin Timberlake, please," implored a desperate Fallon as he improvised while another teleprompter was brought in. It was the second fiasco for Globes producer Dick Clark Productions, which presented the infamous Mariah Carey flub on New Year's Eve.
The broadcast began with a cold open ode to "La La Land," the seven-time nominated Los Angeles musical expected to dominate the evening. In a lavish sketch more typical of the Academy Awards than the Globes, Fallon did a version of the film's opening dance scene, with cameos from Timberlake, previous Globes host Tina Fey, Amy Adams and the white Ford Bronco of "The People v. O.J. Simpson."
In a more truncated monologue, Fallon's sharpest barbs weren't directed at the stars in the room (as was the style of frequent host Ricky Gervais) but president-elect Trump. He compared Trump to the belligerent teenage king Joffrey of "Games of Thrones." Fallon's first line (at least once the teleprompter was up) was introducing the Globes as "one of the few places left where America still honors the popular vote."
That, though, isn't quite true. The Hollywood Foreign Press Association, a collection of 85 members, has its own methods of selecting winners. Best supporting actress winner Viola Davis, the co-star of Denzel Washington's August Wilson adaptation "Fences," alluded to the group's reputation for being wined and dined.
"I took all the pictures, went to luncheon," said Davis, to knowing chuckles through the ballroom. "But it's right on time."
While Davis' march to an Oscar seems virtually assured, other picks were more idiosyncratic.
The British actor Aaron Taylor-Johnson took best supporting actor for his performance in Tom Ford's "Nocturnal Animals." It was a surprise that Taylor-Johnson was even nominated, so his win over favorites Mahersala Ali from "Moonlight" and Jeff Bridges from "Hell or High Water" was a shock.
Damien Chazelle's lauded Los Angeles musical "La La Land" came in with a leading seven nods and quickly began cleaning up wins. Ryan Gosling won for best actor in a musical or comedy. "This isn't the first time I've been mistaken for Ryan Reynolds," he joked, looking at his fellow nominee, the "Deadpool" star.
"La La Land" composer Justin Hurwitz won best score and its lyricists, Benj Pasek and Justin Paul, won for best original song, "City of Stars." ''This is for musical theater nerds everywhere," said Pasek.
There were expected winners, like "The People v. O.J. Simpson" taking best miniseries, as well as an award for Sarah Paulson. But other winners were less prepared. Donald Glover looked visibly surprised when his FX series "Atlanta" won best comedy series over heavyweights like "Veep" and "Transparent."
"I really want to thank Atlanta and all the black folks in Atlanta," said Glover. "I couldn't be here without Atlanta."
Hugh Laurie, star of "The Night Manager," looked even more surprised when he won best supporting actor in a limited series or TV film over the likes of John Travolta ("The People v. O.J. Simpson") and John Lithgow ("The Crown").
Laurie was one of the few early winners to pepper his acceptance speech with comments about Trump. "I accept this award on behalf of psychopathic billionaires everywhere," he said.
Other winners were Tracee Ellis Ross ("Black-ish") and Billy Bob Thornton ("Goliath").
After recent terrorist truck attacks in Europe and Friday's airport shooting in Florida, the security provided by the Beverly Hills Police Department was heavier than ever. Long lines of police SUVs and officers on foot created a tight seal around the Beverly Hilton Hotel.
Last year's ceremony, hosted by Gervais, drew 18.5 million viewers, down about 4 percent from the year before
___
Andrew Dalton in Los Angeles contributed to this report.