Excitement on Cignal's Sari-Sari
There's a new player in the block as far as Philippine television is concerned and it is more edgy and more daring -— in short, more excitement for the Pinoy viewers. The new TV channel is Sari-Sari, the Tagalog word for a bit of everything that is being offered — ensuring that all audiences, regardless of sex, age, tastes or persuasion will find something they like through Cignal TV, the country's No. 1 pay-TV service provider with over 1.18 million subscribers.
Sari-Sari Channel is a joint undertaking of the MVP Group's MediaQuest and Viva Communications, one of the most enduring brands in the Philippine entertainment industry. Starting this month, Sari-Sari Channel will be available for Cignal subscribers nationwide. Offering a mix of well-loved classics and fresh local original shows, Sari-Sari Channel is sure to find its way into the hearts of Pinoys wherever he or she may be.
Cignal TV president Jane Basas, speaking during Sari-Sari's press launch said that she considers Viva's top honcho, Vic del Rosario Jr. as her idol, "I look forward to the new channel's line-up for January up to June and I am very excited for all Cignal subscribers out there; and for those who are not yet Cignal subscribers, you may be missing a lot."
For his part, Del Rosario said, "Sari-Sari Channel is a unique channel because it combines fresh productions and tested favorites from Viva and MediaQuest and the channel will be available on Cignal. Some of the shows that will be launched for the first quarter of 2016 are Class 3C Has a Secret, Barrio Kulimlim and Kuya and Me. "We will also have telemovies to be directed by Mark Meily, Joel Lamangan and other directors which will be part of the line-up of our first quarter launch."
Among the programs that will launch this first quarter are Class 3-C Has A Secret, a teen drama mystery-thriller based on the Viva-PSICOM Publishing's Top 10 best-selling book by Enah Guevarra about the deep dark secrets of the boys and girls of Laketon Academy. A Filipino-style take on the suspense genre, the show entices audiences to solve the puzzle behind the supernatural events confronting its main characters. It stars Viva's young protégés Yassi Pressman, Bret Jackson and Josh Padilla and is set to hook its viewers from start to finish.
A treat for the whole family awaits viewers of Kuya and Me. This Freaky Friday-esque comedy features a five-year-old boy who occupies the body of his big brother after his wish to be exactly like his brother is miraculously (and literally) granted on his fifth birthday. Starring Alonzo Muhlach, AJ Muhlach and Shy Carlos, and directed by Mark Meily, Kuya and Me will surely bring the laughs that Filipino audience yearn for as a family. It will premiere on Jan. 29 at 7 p.m. with a replay on Jan. 31, 10 p.m.
Known for its blockbuster telemovies, Sari-Sari brings the kilig to Pinoy audience in the Viva romantic comedy -— My Only Love. My Only Love is a story close to many a Pinoy's heart; the classic story of long-time friendship between a girl and a boy blossoming into something deeper as hidden true feelings coming to light. This is re-imagining the ground-breaking, youth-oriented love triangle of the '80s movie that starred Sharon Cuneta and Gabby Concepcion. Sari-Sari Channel's 2016 version will feature three of the country's hottest young stars -— Mark Neumann, Monica Cuenca and Issa Pressman and will premiere on Feb. 26 at 7 p.m. with a replay on Feb. 28, 10 p.m. To cater to its more mature market's penchant for drama, Sari-Sari Channel will feature another telemovie, Dalawang Gabi. This adult drama is a story of a couple going through the challenges and secrets of married life and will star Michelle Madrigal, Mark Bautista, Wendell Ramos and Maui Taylor, directed by the Joel Lamangan. Dalawang Gabi premieres on March 25 at 7 p.m. with a replay on March 27, 10 p.m.
MediaQuest CEO Emmanuel C. Lorenzana (ECL) sees the coming together of these two powerful entities, Viva — the country's best content creator and MediaQuest — the power of the whole MVP group in terms of TV, pay-TV, mobile, broadband etc., as raising the ante for Philippine television industry as a whole, saying: "I think the Filipino audience is ready for the kind of quality of content that Sari-Sari Channel will deliver. A lot of young people today are watching Game of Thrones, Da Vinci Code. Why not watch edgy, quality and world-class content that is made by Filipinos — Filipino writers, directors, Filipino producers as shown in the No. 1 pay-TV in the Philippines, Cignal? Last month, we hit almost 1.2 million subscribers and the growth of pay-TV signals the emergence of the Filipino audience and their evolving tastes when it comes to content."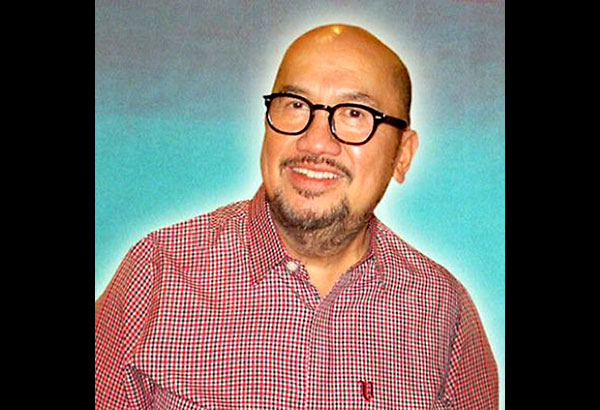 Viva Entertainment chairman and CEO Vic del Rosario Jr.