Kevin at 33: Home alone… again
MANILA, Philippines – Surreal are follow-up films and television shows that allow children characters to grow up. Go ask Macaulay Culkin — he of Kevin McCallister fame.
Kevin, the all-American blue-eyed eight-year-old boy in the Christmas comedy Home Alone (1990), has turned into a 33-year-old edgy long-haired blonde adult with twisted values in Episode 1 of the breakout web series :DRYVRS titled Just Me in the House by Myself.
The long-winded title similar to Home Alone is an unofficial rehash. Fact is Kevin is never identified as such but he recalls scenes from Home Alone with unsettling similarity that there is no mistaking Macaulay's character or its source.
Posted on Dec. 17, 2015 and runs for 5:12 minutes, the actor-turned-rock star cum part-time visual artist delivers a convincing and entertaining grown-up interpretation of his iconic if skewed character. He even repeats Edvard Munch's Scream to depict anxiety verging on insanity, dragging the meltdown to a look messier than Charles Manson.
Kevin is vaguely recognizable, except for his angst and tactics. Working as a driver of an on-demand car service known as :DRYVRS, he subs for his wife but funny things about it is that he doesn't know how to drive. He now holds an unlighted cigarette and peppers every three sentences with the "F" word, but still haunted by the Wet Bandits.
For sure you recall them, Marv (Daniel Stern) and Harry (Joe Pesci), right? They were the would-be burglars who threatened to cut Kevin's balls and bite his fingers off. And the punishments they received from him in defending the McCallister home with booby traps and ingenuity.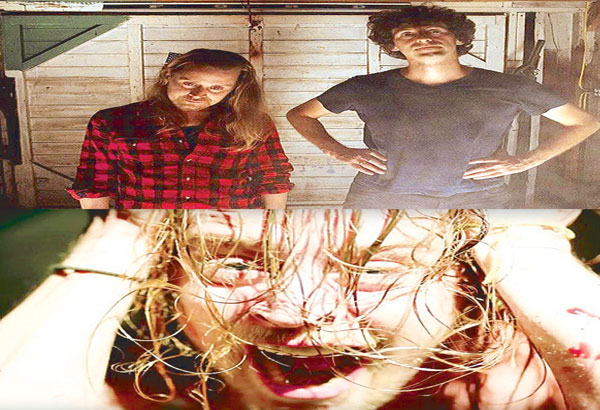 Do you recognize Culkin (left) in these two other scenes from the same :DRYVRS episode?
But Macaulay is only a series opener. The real star is Jack Dishel, its creator, writer and producer. Better known as a musician who acts in between, he now portrays a ride-sharing app. passenger and chronicles his encounters with an assortment of strange drivers and other odd personalities.
In Episode 1, it is Kevin and a car holdup-man. Kevin startles the criminal with a heated hanger that burns his hand, making him drop his gun. Then, he puts into good use his dark thirst for revenge for attackers. Subjugated, he ties and tortures him with Christmas lights that play a medley of carols that eventually burn him.
With this depressing streak that brings viewers dark joy, Episode 1 has skyrocketed to 21-million plus likes in 10 days. The next episodes with Rosanna Arquette and Steven Weber as guests are scheduled to be posted in Jack's YouTube channel in early 2016.
But why a web series instead of a full-length feature or even an indie film? Clearly the reason is the economics of self-productions. The producer may not be cash-rich to pay cast and crew but he enjoys freedom and flexibility.
The spread of Internet usage and improvements in streaming video technology allow a cheaper production and distribution of a web series that can capture a global audience reach with the unlimited 24/7 access to the shows.
Based on the first episode and its narrative concept that offers a wide range of possibilities, :DRYVRS has the power to put the web series to come out on top with its high entertainment and production values, basically reinventing the sequel.