Imported nga de lata gikumpiskar sa DVMF
October 13, 2021 | 12:00am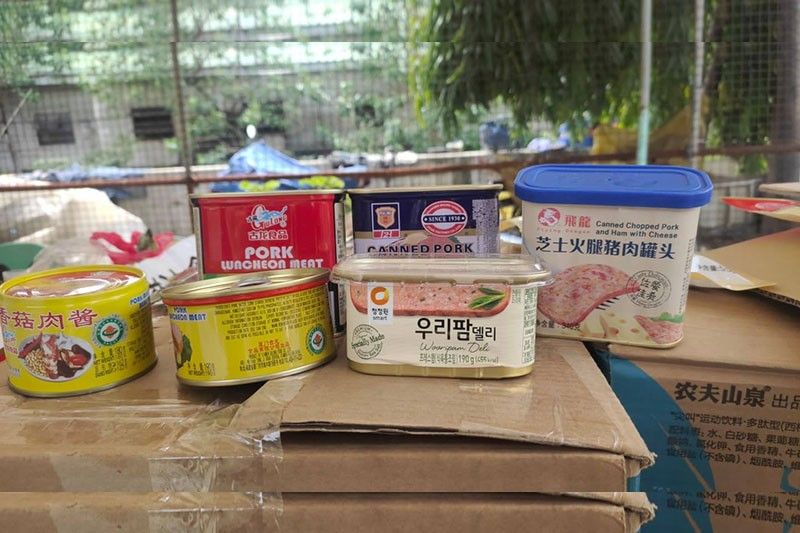 CEBU, Philippines — Bisan paman sa hugot nga border control batok sa pagsulod sa African Swine Fever (ASF) ang local authorities padayong nakakompiskar og mga imported nga karne nga gibaligya sa mga convenience stores ug supermarkets ang mga otoridad sa Sugbu.
Kagahapong adlawa ang mga meat inspectors sa Department of Veterinary Medicine and Fisheries (DVMF) nakakompiskar og moabot 64.5 kilos nga mga produkto nga dunay pork ingredients gikan sa ASF positive countries.
Sigon ni Dr. Jessica Maribojoc, Officer-in-Charge sa DVMF ang maong mga produkto gisunog dayon. Kini gikan gikan sa China, South Korea, Vietnam ug Indonesia nga giingong apil sa ASF stricken-list.
"Kani siya though dili affected ang tawo kani man gud ang mga processed nga pork product is mo-last siya og mga 1000 days or three years so kani man gud siya mostly sa Cebu City is nagbuhi man gyud og baboy.
Mostly backyard breeders so kung mapakaon man gud ni nato ang sobra (lamaw gikan aning imported pork products) sa atoang binuhing baboy isa na siya sa paagi nga magka ASF ang atoang baboy. Dili gyud siya angay nga atoang ibaligya," ni Dr. Maribojoc pa.
Ang ASF dili mamatay bisan unsaon og proseso ug magpabilin kini sa pagkaon. Dili hinuon kini makaunsa sa tawong makakaon, apan ang lamaw o salin-salin niini kun makaon sa lokal nga baboyan hayan matakdan sila sa maong sakit.
Ang maong mga nakompiskar kabahin kini sa 350 kilos nga una ng nakompiskar sa DVMF gikan sa buwan sa Hunyo hantod sa Septyembre ning tuiga.
Sagad sa nga makompiskar naglangkob sa canned goods, processed pork products, ug frozen pork kansang label nakasuwat sa Chinese ug Korean characters.
"Kani sila gipangkuha nato kay supposedly dili ni siya naka display unya mao na akong panawagan karon atoang consumers nga mahilig og Korean products ug kanang mga Chinese products kung makakita gani mo pwede ra gyud mo motawag sa office, ihatag sa amoa dinhi kung asa nga area kay pwede na namo kuhaon, tabangan man sad nato para dili maka issue og citation sa katong nagbaligya," pasabot ni Maribojoc.
Matud niya kun makasulod ang ASF sa Sugbo dako gyud kini og impact sa ekonomiya ilabi na sa pork industry ug ang solusyon mao ang pagpatay sa tanang baboy ug dili na mapuslan.
Ang mga backyard hog raisers maoy maapektuhan gyud og maayo niini. Samtang magnihit gyud ang supply sa baboy dinhi sa Sugbu.
Nasayran ang Central Visayas apil sa lugar sa nasud nga ASF-free gihapon tungod sa estriktong border controls sa pagpasulod og pork proucts dinhi sa lalawigan. (BANAT NEWS)