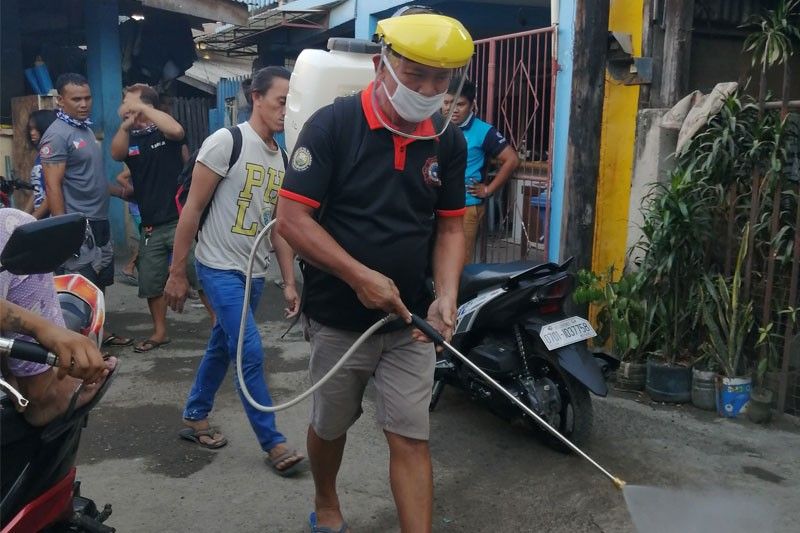 Si Umapad Barangay Kapitan Nelson Rubio sa Dakbayan sa Mandaue nangunay sa pag-operate sa makina sa pag-disinfect sa agianan sa ilang barangay batok sa Coronavirus Disease 2019.
GMR
Rama: Boarder pass, di quarantine pass
(Banat) - March 30, 2020 - 12:00am
CEBU, Philippines — Alang kang Cebu City Vice Mayor Michael Rama, dili kinahanglan ang Quarantine Pass (QP) ug nakamugna lang kini og kalibog sa mga tawo.
Sugyot ni Rama sa kagamhanan sa Siyudad sa Sugbo nga tutukan pag-ayo ang contact tracing ug mass testing.
Sugod Marso 28, ang tibuok siyudad gipaubos sa Enhanced Community Quarantine (ECQ) ug nangapod-apod og mga ECQ passes ngadto sa mga residente.
"The ECQ is the mayor's call, but I am not comfortable with the quarantine pass because I find it not needed, and it will only cause confusion. Why complicate when you can simplify?" matud ni Rama.
Giawhag hinoon ni Rama ang kabarangayan nga imbis maghimo og kalihukan nga makapatapok sa mga tawo, mas maayo nga papuy-on ang mga tawo sa tagsa-tagsa ka panimalay.
Matud ni Rama nga ang angay hatagan og prayoridad ang boarder pass sanglit ang siyudad gipaubos naman sa ECQ ug ang mga tawo gimanduan nga magpuyo sa balay.
"For me people are already in their houses, if they want to buy, just let them buy," matud ni Rama.
Sumala pa ni Rama nga angay sab hatagan og pagtagad ang sanitation sa mga hospitals, building quarantine facilities, contact tracing, isolating, ug mas istrikto nga pagpatuman sa social distancing.
"But what are we doing now? We are bringing people to gather, we are creating events that may violate the social distancing order," matud ni Rama.
Nanawagan sab si Rama sa katawhan nga magpuyo lang sa balay sanglit seryuso ang panahon ug motuman sa mando sa gobiyerno.
Karong Miyerkules ang konseho sa Siyudad sa Sugbo adunay ipahigayon nga sesyon diin tukion ang kabahin sa pagpakigbatok sa Coronavirus Disease 2019. Gikan sa The Freeman/GMR