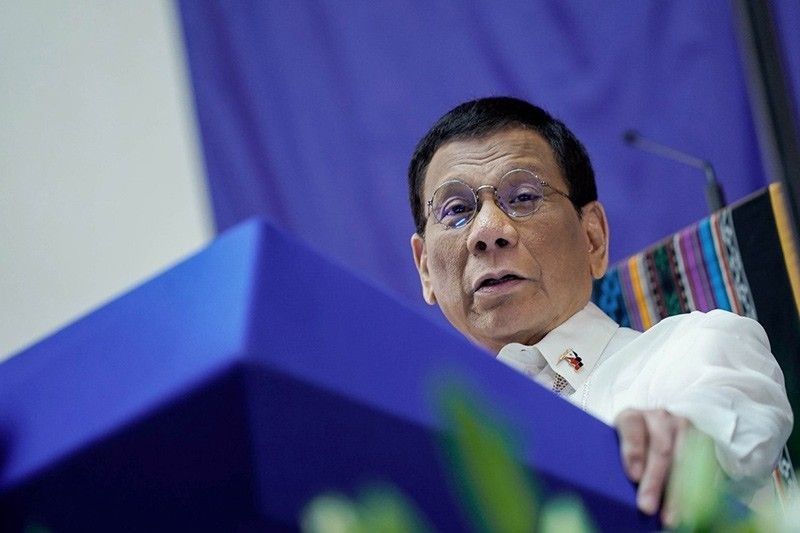 Hagit ni Duterte gihangop
CEBU, Philippines — Gihangop sa Cebu Provincial Police Office ang hagit ni Presidente Rodrigo Duterte ang problema sa illegal nga drugas sa Dakbayan sa Talisay nga gihisgutan sa pangulo sa iyang pamahayag atol sa iyang pagtan-aw sa Sinulog diha sa Cebu City Sports Complex niadtong adlaw nga Domingo.
Matud pa ni CPPO Director Police Colonel Rhoderick Mariano nga mas doblehon pa nila ang ilang mga operasyon batok illegal nga drugas sa maong siyudad ug nagtuo kining molampos sila kun motabang lang gyud ang mga residente kanila.
Hinuon, nakita ni Mariano ang dakong kausaban sa barangay Tangke nga salag sa illegal nga drugas kaniadto kun itandi sa karon kay street level pushers nalang pirme ug dili na bigtime druglords ang ilang na-monitor.
Dako sab ang pagpasalamat ni Mariano sa supporta sa Probinsya sa Sugbo ug ni Talisay City Mayor Gerald Anthony "Samsam" Gullas Jr. sa ilang kampanya batok sa illegal nga drugas.
Gani sa panahon nga si Police Lt. Colonel Marlu Conag pa ang hepe sa Dakbayan sa Talisay 800 ka mga drug personalities ang nadakpan, samtang sa panahon usab ni Police Lt. Colonel Orly Carag sulod sa tulo ka buwan 216 ang nangasikop.
Ang kasamtangang hepe nga si Police Major Gerald Ace Pelare milusad og Oplan Limpyo Talisay batok sa kriminalidad ug illegal nga drugas nga miresulta sab sa daghang nangadakpan.
Giangkon hinuon ni Pelare nga daghan pa ang supply sa illegal nga drugas sa Talisay base sa ilang nangasakmit.
Sa pikas bahin, wala ilimod ni Gullas nga problema gihapon ang ginadiling drugas sa iyang dakbayan.
"Despite the President's pronouncement, I assure our constituents that we are not lazily ignoring these problem. I agree with our president that the illegal drug problem in our city remains a pressing issue, especially in Barangays Tangke, San Roque and Sitio Mananga in Tabunok," nagkanayon si Gullas.
Sumala pa ni Gullas nagkaestorya silang Duterte bahin sa ilang kampanya uban sa kapolisan atol sa ilang pagpanihapon sa pagduaw sa pangulo dinhi. "We will take our Presidents pronouncements as a challenge and like his administration, our campaign against illegal drugs will be relentless. We support you Mr. President," dugang pa ni Gullas. IBM (BANATNEWS)