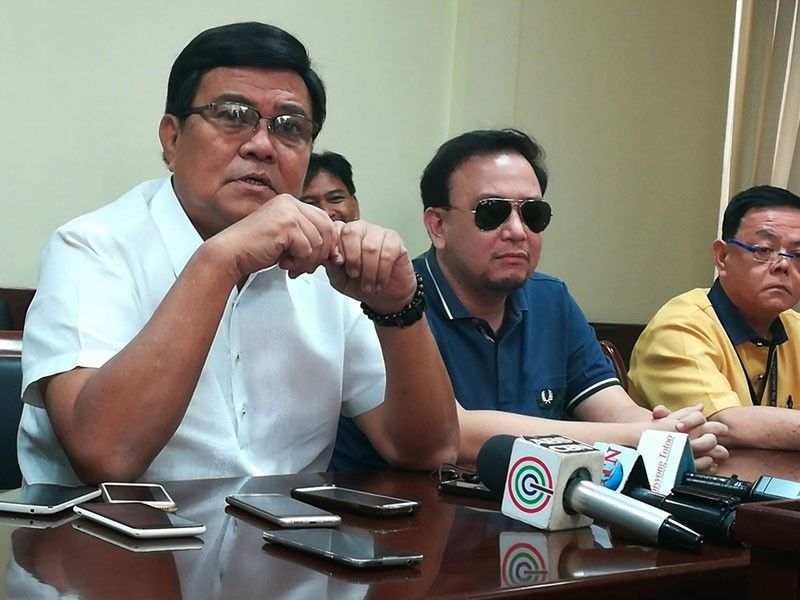 Labella moumol og transition team
CEBU, Philippines — Umulon sa mosunod nga administrasyon ni Cebu City Mayor-elect Edgardo Labella ang transition team aron motrabaho sa Local Governance Transition Team sa mapupos na nga administrasyon.
Matud ni Labella nga si Atty. Floro Casas Jr. nga gitinguha niya nga molingkod isip city administrator maoy mangulo sa transition team.
"Of course, we will appoint our own transition team. Atty. Casas will head the transition team," matud ni Labella. Ang miyembro sa outgoing administration Local Governance Transition Team mao sila si outgoing Mayor Tomas Osmeña isip chairperson ug vice chairperson si City Administrator Nigel Paul Villarete.
Kagahapon si Villarete ni-preside sa unang tigum sa transition team.
"Next Friday, once I will see its entirety, more or less substantially complete in accordance to the requirement of the DILG then we will invite the incoming administration," matud ni Villarete.
Gawas sa required activities ug documents nga i-turnover, sigun ni Villarete ang tanang program offices nga dunay frontline service gipasumetir sab sa ilang reports aron maseguro nga magpadayon ang paghatag og serbisyo.
"The main purpose of this exercise is really to prevent that here will be services that will be interrupted in the change of administration. When you change administration from one to the next, no services should be stopped, curtailed or even hampered," dugang ni Villarete.
Matud ni Villarete nga ang turnover ceremony nga naglakip sa briefing sa Governance Assessment Report ug key challenges sa umaabot opisyal himoon sa dili pa ang Hunyo 30. Atol sa ilang tigum kagahapon, si Villarete niingon nga dunay mga department heads kinsa niingon nga makasumetir sila sa mga gikinahanglang reports ug dokumento sulod niining semanaha ug ang uban molanat og buwan sa pag-secure sa report. GMR (BANATNEWS)