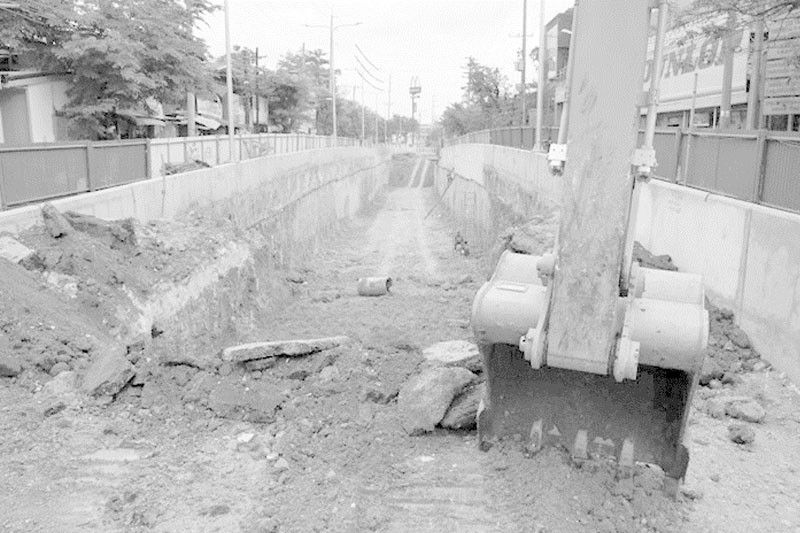 Gilauman nga karong buwan sa Mayo, maagian na ang underpass sa may dalan N. Bacalso Avenue kini sumala sa engineer sa DPWH-7 diin gipaspasan kini og trabaho sa kontraktor aron masunod sa schedule ang paghuman sa maong proyekto.
Paul Jun Rosaroso
Underpass maagian na karong Mayo
CEBU, Philippines — Ang P638 milyones nga underpass project sa Natalio Bacalso Avenue, Cebu City gilauman nga magamit na karong umaabot buwan sa Mayo.
Si Department of Public Works and Highways (DPWH)-7 Project Engineer Roy dela Cruz miingon nga daghan pa og kuwang ang underpass project sama sa slab, drainage line nga gitrabaho pa nila, water proofing sa mga walls, paghimo og pump house ug uban pa. Hinoon, gihulagway ni Engr. dela Cruz nga nahasubay sa gikatakdang panahon ang ilang pagtrabaho sa maong proyekto kini taliwa sa mga pag-uwan nga nasinati.
Ang kontraktor niini nga ang WT Construction nag-doble sa pagtrabaho aron makuha ang target nga petsa sa pagkumpleto sa proyekto karong Marso 28.
"Karon ang atong kuan is around 86 percent ta, maybe wala man gyud backlog within ra gyud ta sa atong schedule. Ang atong schedule naa ra sab sa mga 86 niya 86 na sad ang atong na-accomplish", asoy ni Engr. dela Cruz. Mahitungod sa excavation sa southbound ug northbound sa tunga-tungang bahin sa underpass project, si dela Cruz miingon nga nahuman na sila sa northbound ug gamay nalang ang kuwang sa excavation sa southbound. Gipaabot nga mahuman kini karong semanaha.
Karong buwan sa Mayo mahitabo ang inagurasyon sa underpass project ug human sa maong kalihukan mahimo na dayon kining maagian.
"Daghan pa kaayo og finishing work, ganahan si kuan (contractor) nga by the time nga ma-inaugurate siya, limpyo gyud siya ba. Ganahan ang kontraktor nga maayo gyud ang iyang pagpresent sa project", dugang ni dela Cruz.
Giawhag sab niini ang mga motorista nga patas-an pa ang pagsabot ug pasensiya sanglit sa dili madugay mahuman na gyud ang konstraksiyon sa maong underpass project. (/DILT)(BANATNEWS)