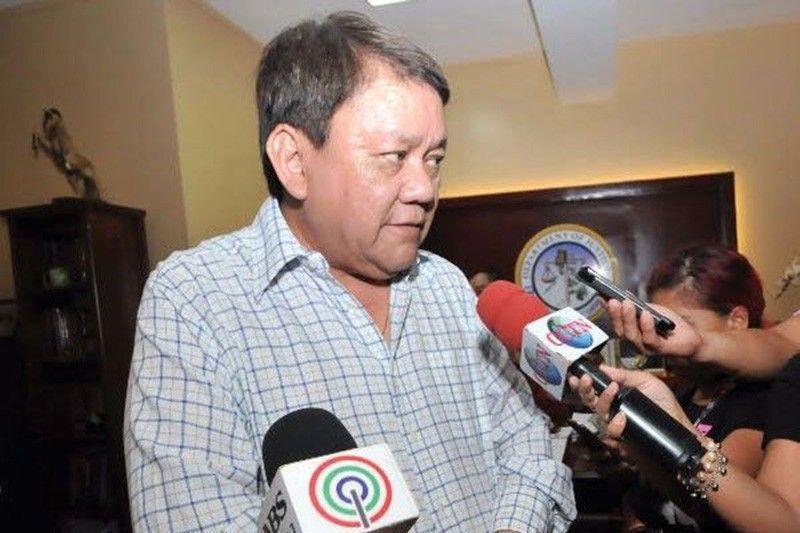 Cebu City Mayor Tomas Osmeña
File
Osmeña: Mga pagpatay dinhi sa Sugbo di na bag-o
CEBU, Philippines — Giangkon ni Cebu City Mayor Tomas Osmeña nga wala siya kahibaw unsaon pagsulbad sa sunodsunod nga patay sa siyudad.
Sigon niya nga dili na bag-o ang sunodsunod nga patay sa siyudad tungod una niya kining nasinati niadtong tuig 1980s diin mga rebelde mao ang responsable sa patay niadto.
Wala hinuon hisgoti sa mayor kadtong gibanabanang 200 ka mga tawong gidudahang may mga criminal records nga gipamatay dinhi sa siyudad sa gituohang "vigilante –style killings" niadtong 2004 sa dihang siya pa ang mayor.
Sa iyang Facebook live sa Rappler niadtong Biyernes, mitug-an siya nga dili maayo ang iyang relasyon sa mga opisyales sa kapolisan karon.
"At this point, I don't know. But I will tell you something, I promise the Cebuanos that I will be responsible. But right now, I don't know what to do. Just give me time because the problem is coming from within. So, it's not something I'm used to," sigon niya.
Inisyal niyang plano aron masulbad ang mga patay mao ang pag-integrate sa Special Weapons and Tactics ngadto sa Mobile Patrol Group.
Ang iyang proposal gitun-an pa ni Cebu City Police Office Director Senior Supt. Royina Garma. Sigon niya nga dili bag-o para niya ang sunodsunod nga patay sa siyudad.
"The only difference is now I am fighting people in government and not rebels against government," dugang niya. Una nang giingon ni Osmeña nga ang kapolisan matud pa parte sa problema ug dili solusyon tungod sa mga kwestyonable nga patay.
Apan sigon sa mayor nga hatagan niya og chance si Garma kinsa bag-o lang milingkod isip director sa CCPO nga sulbaron ang mga patay sa siyudad. (/IBM)(BANATNEWS)