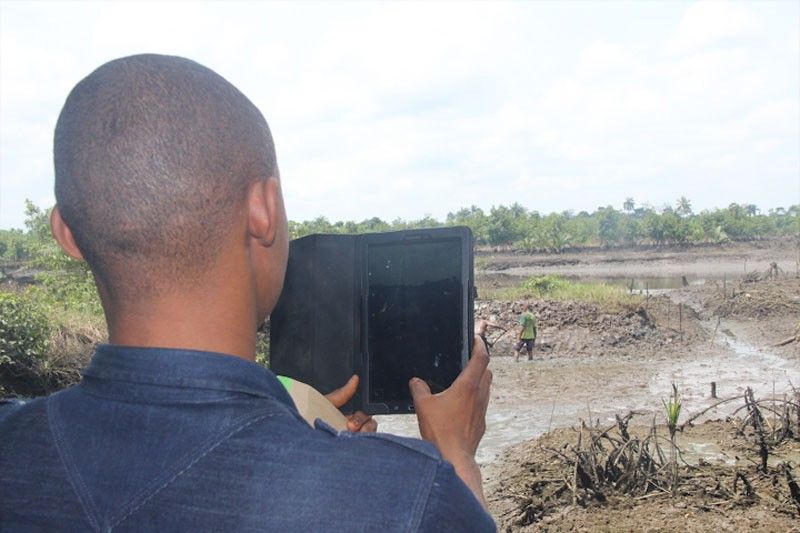 A non-profit has successfully integrated blockchain technology to ensure transparency in oil spill clean ups in Nigeria.
Photo courtesy Sustainability International
Bacteria and blockchain clean up oil spills in Nigeria
(The Philippine Star) - April 22, 2019 - 12:00am
An unlikely team-up has been proven as an effective way to address oil spills in Nigeria.
Using bacteria and blockchain, a Nigerian entrepreneur based in the United States has developed an effective system that would ensure oil spill clean-up are efficient and corruption-free.
Chinyere Nnadi, a UCLA theater and film graduate and a former MTV VJ, founded the nonprofit Sustainability International to revitalize the Niger Delta.
The main goal, he says, was to clean oil spills one village at a time, and to enable young women and ex-militants to secure employment by fighting corruption.
"The root of the problem is systemic corruption and the lack of transparency within society," he says. "What we're looking to do is to activate the locals, and arm them with new skills and tools to support their community."
Nnadi is using a newly approved technology called Bioclean to conduct the cleanups.
Developed by a research team led by his mother, Dr. Fidelia Nnadi at the University of Central Florida School of Engineering, Bioclean is an organic, non-toxic, bacteria-based technology that degrades and restores contaminated sites in less than 30 days.
It destroys the availability of hydrocarbons at a molecular level, basically killing the oil, and leaves behind nutrients that catalyze the ecosystem's restoration.
In 2012, the biotechnology was successfully used in the Colombian town of Chinácota to decontaminate its soil, water and vegetation in four weeks after an oil duct fracture.
Convinced that Nigeria's cleanup scheme was failing due to mistrust and lack of transparency and accountability, Chinyere Nnadi recently brought in blockchain technology to the table.
The technology – basically a digital, decentralized, virtual ledger – provides a transparent, instantaneous and indisputable record of transactions, which is publicly accessible and verifiable.
In mid-2017, Sustainability International started receiving the support of the Brooklyn-based blockchain venture studio ConsenSys and its Blockchain for Social Impact Coalition.
Together they created a platform, Sela Labs, which uses cryptocurrencies to ensure that the cleanup process remains corruption-free.
"I brought blockchain to Niger Delta because the centralized institutional nodes of accountability have been compromised," said Nnadi. "When a system is sick, and the actors don't trust each other, no work can be done."
Using this technology, Sela acts as a secure payment platform, fostering trust among stakeholders and ensuring that local workers get a fair salary for their work.
"Distributed accountability could be the way to serve the interests of all of the community stakeholders, including citizens, government and businesses," Nnadi said.
The nonprofit started conducting the first cleanup pilots using cryptocoins one year ago in K-Dere, a village in southern Nigeria. They expect to deploy full-scale cleanups of the Niger Delta in May. — Muneer Yaqub, The Nation (Nigeria)
This article is being published as part of Earth Beats, an international and collaborative initiative gathering 18 news media outlets from around the world to focus on solutions to waste and pollution.