EDITORIAL - Moving on with resiliency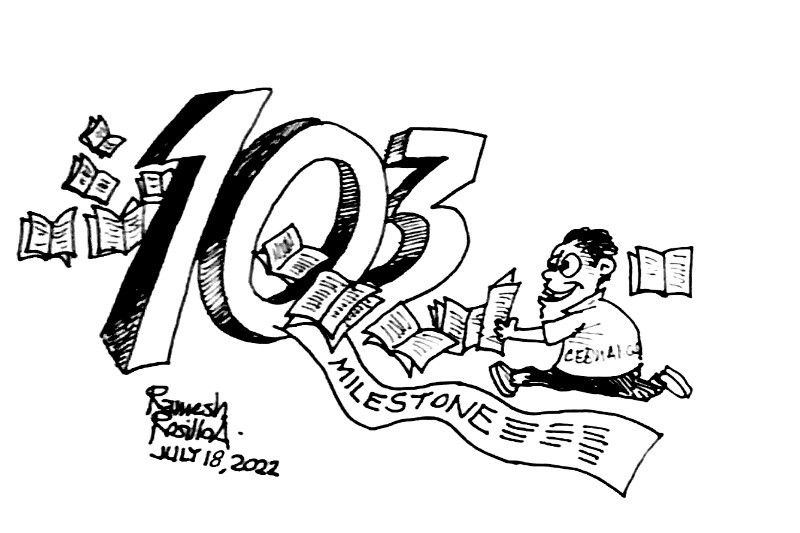 Today The FREEMAN celebrates 103 years as a newspaper. We chose the theme "moving on with resiliency" to encapsulate the need to continue carrying on despite the struggles thrown our way, the drive to grow despite all the things that threaten to hold us back.
These days there are new challenges to face, particularly for those of us in the print media. Aside from the threat of print media being seen as obsolete, and almost two years of restrictive lockdowns because of the global pandemic, we were immediately battered by typhoon Odette. It didn't just throw some challenges our way, sad to say it even forced our newspaper to cancel publication for a day, something unprecedented in our recent history.
But we shouldn't let adverse situations beat us, rather, we should turn them into occasions that we can learn from, occasions that can teach us a lesson.
Situations that try our patience, wits, and even our very faith should be viewed as occasions that teach us how to bounce back hard, to recover quickly from difficulties, which is the very definition of resilience.
Of course, The FREEMAN didn't get to where we are now by ourselves. We didn't do this alone. We wouldn't be here right now if it weren't for all of the people who continue to trust us and support us. People who think that printed media still matters, people who think our stories, reports, columns, and features matter.
So thank you for letting us still be your fair and fearless newspaper. The FREEMAN looks forward to more years of serving Cebu.
Because our newspaper has always been associated with Cebu, we also want Cebuanos to be able to move forward despite all the challenges. To be resilient also. Whatever challenges may come, we are ready for them. Let us face them together and move on with resiliency!