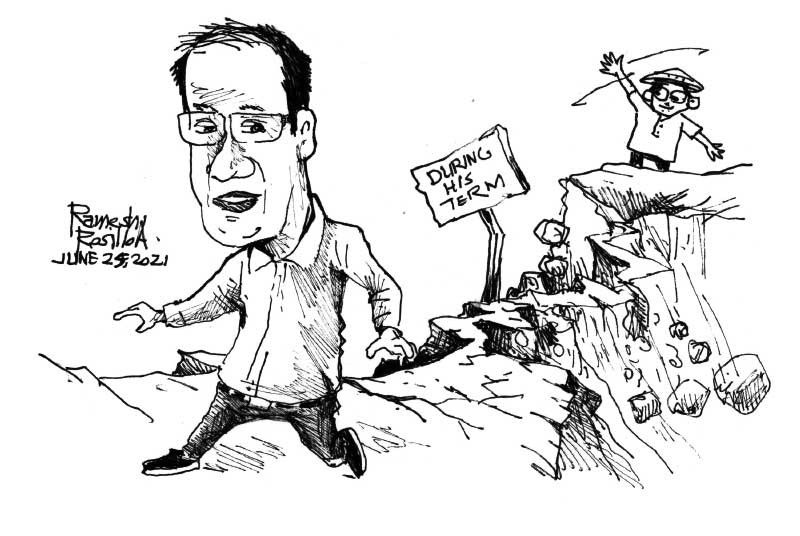 (The Freeman) - June 25, 2021 - 12:00am
Yesterday the country woke up to the shocking news that former president Benigno Aquino III, more known to the masses as "PNoy" had died.
PNoy was probably the most unlikely president we ever had when you consider the fact that nobody would have ever predicted he would assume the presidency at all. In fact, some political pundits said he would have never run for the position had he not been goaded to do it following the death of his mother.
Many editorials coming out today may be about how he was as a politician, so allow us to take a different tack and say he was a decent man who gracefully dealt with the challenges he faced.
All presidents face challenges, but unlike other presidents he also faced some unique ones.
PNoy assumed the mantle of the presidency already under the pressure to live up to the name of his mother, the woman almost always single-handedly credited with bringing down the Marcos dictatorship.
Many were always ready to compare and contrast his governance style with that of hers, disregarding the fact that although he was her son he was his own person.
His being a bachelor president also led to speculations about his lifestyle and even his personal preferences. This opened him to a lot of unnecessary, unwarranted, and even at times inappropriate criticism.
He also assumed office during a time when the public was now able to share and spread opinions, criticisms, and comments faster than ever before. He was dealing with a "woke" public that was just beginning to become more and more critical of the government and its policies. A public that was not afraid to share its opinions and fast.
There is no such thing as a perfect president. They all have their faults and shortcomings. No administration is without issue or controversy, and perhaps his had some of the most memorable.
However, he was able to deal with all of this storms in a manner befitting the highest position of the land, then fade from the public eye still with the dignity of his office. Even choosing to keep his silence despite the numerous controversies and issues hounding his successor.
Say what you can about the man, but never doubt that he was a decent person who did the best he could given the challenges he faced.