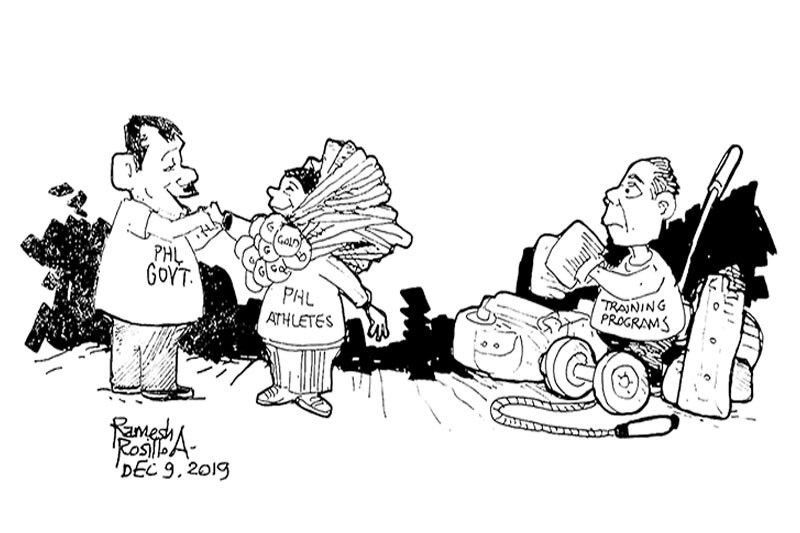 EDITORIAL – Supporting our athletes should go beyond the games
(The Freeman) - December 9, 2019 - 12:00am
As of this writing, the Philippines has already won 98 gold medals, 72 silver medals, and 81 bronze medals in the 30th Southeast Asian Games, a comfortable lead over the closest competitor, Indonesia, which has 63, 58, and 78 gold, silver, and bronze medals, respectively.
Whether or not we will come out on top as overall champion in this edition of the games remains to be seen. However, what is sure is that our athletes deserve a pat in the back for such a stellar performance.
Now if only this appreciation we have for our athletes will go beyond the days of the games.
We might be supporting and giving attention to our athletes now, but what about after the games? Will they still get the support and attention they deserve?
There is no doubt we have some of the best athletes in the world. Lydia de Vega was once the fastest woman in Asia, Paeng Nepomuceno is one of the greatest bowlers in history, Manny Pacquiao still holds the record for his championships in eight different weight divisions, just to name three.
However, there is also no doubt that our sports program leaves a lot to be desired. Athletes, especially those in the far-flung areas, often lack a venue for training. Some sports programs are sorely lacking when it comes to coaching and funding. Even some athletes who have given pride to our country have difficulty getting the compensation they deserve.
On occasion, sports issues have also fallen prey to politics.
Let's hope the success in this edition of the Southeast Asian Games will spur our government to inject much-needed financial and logistical support into our sports programs. We say we hope, because, like in most endeavors, we are only hot to trot in the beginning. As time passes, attention wanes, and the spotlight dies, so do our efforts.
As the expression goes, we are on a roll. It would be nice if during the next SEA games our athletes pick up where they left off, and not return to square one.