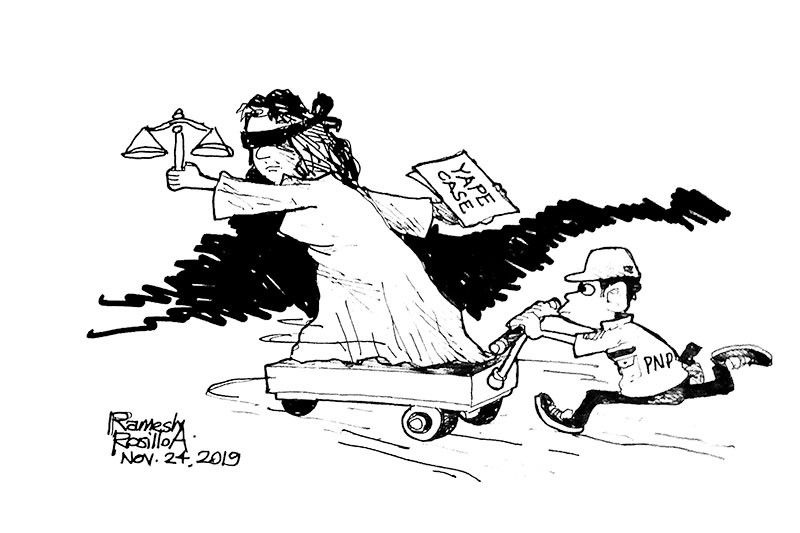 EDITORIAL - Another urgent crime for police to solve
(The Freeman) - November 24, 2019 - 12:00am
The police are now on the hunt for someone who killed one of their own, Police Lieutenant Colonel Joie Yape, who was shot dead last Thursday by unidentified men on a motorcycle.
Yape, who was assigned to the Internal Affairs Service at Camp Crame at the time of his murder, was heading to a mall with his wife after attending a function in a hotel in Barangay Kamputhaw, Cebu City, when he was gunned down.
The police have formed a Special Intelligence Task Group to go after his killers.
As of this writing, there has been no development in the case. However, that is understandable as it may take days before a break comes in any murder case.
This early, investigators think the murder is work-related as Yape was also formerly assigned to the Provincial Intelligence Branch.
The police are still facing a blank wall in the investigation of several high-profile killings, and now this murder comes along.
There is even more pressure on this task force compared to other task forces that have been created to solve high-profile killings; aside from the fact that it was a protector of the public ruthlessly gunned down, it is high time for Cebu to register a win again the seemingly endless spate of killings in its streets.
Let's be honest here, Cebu City is not exactly the poster boy when it comes to peace and order nowadays. Just recently, policemen have been murdered in our streets, two lawyers were shot at (at least one managed to return fire), and a mayor was plucked out from a police convoy and executed in the middle of a street.
Cebu can certainly use a boost to its image when it comes to peace and order, especially with the coming events like the Sinulog 2020 and the quincentennial anniversary of the Christianization of the Philippines in 2021.
The image of Cebu City we want to project to potential tourists and investors is one where people can walk in streets without fearing for their safety, not an environment where even the policeman are not safe.