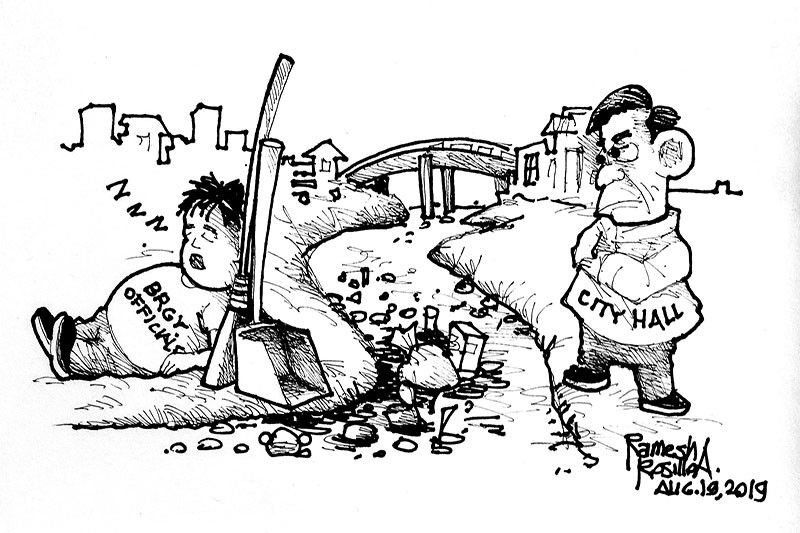 EDITORIAL - A need to correct waste dispoal practices
(The Freeman) - August 19, 2019 - 12:00am
At least 21 tons of garbage were collected during the second cleanup drive along the Guadalupe River in Cebu City last Saturday. Led by Mayor Edgardo Labella and other city officials, thousands of volunteers participated in the event, picking up trash from 6 a.m. to 10 a.m.
The cleanup campaign was the first under the administration of Labella, who said he will call for a meeting with the city's 80 barangay captain to discuss the need to monitor their constituents' waste disposal practices.
For the mayor, there should be a strict policy against the throwing of garbage into the river, as he warned barangay officials that inaction would mean administrative sanction under the Local Government Code.
Barangay officials have a crucial role in the campaign for proper waste disposal. They should not have to depend on the city government as far as disciplining their constituents on trash management is concerned.
Look, last Saturday's event was the second cleanup drive along the Guadalupe River. And it seems residents along one of the city's biggest bodies of water never learned to care for it considering the large amount of trash collected from the river.
It's clear that the problem lies in the absence of religious monitoring among barangay authorities. The reason why many throw their garbage into the river is that they always get away with their crime.
Of course, the lack of surveillance can also be attributed to the fact that local environmental authorities have done little in their mandate to urge barangays to be aggressive in the campaign and to impose sanctions on violators.
We do hope that with Labella's vow to sanction barangay officials who are not performing well in the area of garbage disposal, they will come to realize the need to comply with the provisions of the Local Government Code.