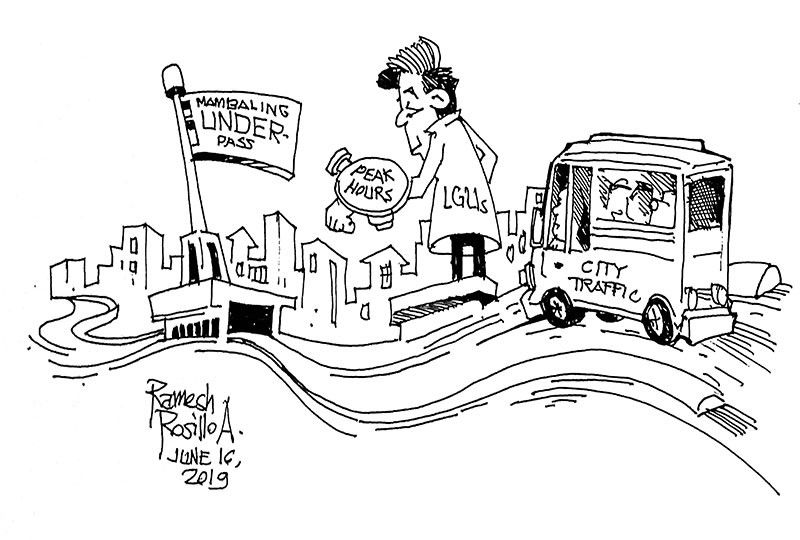 EDITORIAL - Too early to judge
(The Freeman) - June 16, 2019 - 12:00am
The long wait of the public, especially those living in the south, is over. Yesterday, the underpass constructed to ease the traffic congestion along Natalio Bacalso Avenue in Basak-San Nicolas, Cebu City, was finally opened to motorists.
The Department of Public Works and Highways expects vehicular traffic in the area, which has been notorious for heavy gridlock especially during rush hours, will improve with the opening of the P638-million underpass project.
However, there are those who aren't optimistic about the project. Some say it was a useless piece of infrastructure because it won't really solve the traffic problem because a large portion of the avenue remains a chokepoint.
During its opening Saturday morning, many noticed an improvement in traffic flow in the area. Cebu City Transportation Office Operations Chief Francisco Ouano said there was some congestion prior to the project's opening but this was solved later.
The biggest test, however, will be tomorrow when all will be going to work and school. During the first day of the working week, when a large volume of vehicles pass through the area, authorities will have to observe if the underpass really serves its purpose.
But rather than criticizing the underpass, Cebuanos should instead look at the bright side of the project, which has been established primarily to help solve the worsening traffic condition in Mambaling and Basak-San Nicolas.
The primary reason for its existence is to ease congestion in the area. In the absence of a huge budget needed for the widening of the long stretch of Natalio Bacalco Avenue, the underpass is seen as the easiest approach to the problem.
The underpass has been operational for just a day and it's too early to judge it as a failure and as another worthless government undertaking. Besides, authorities are still observing and are making some adjustments, confident that it will really help solve the traffic problem in the area.