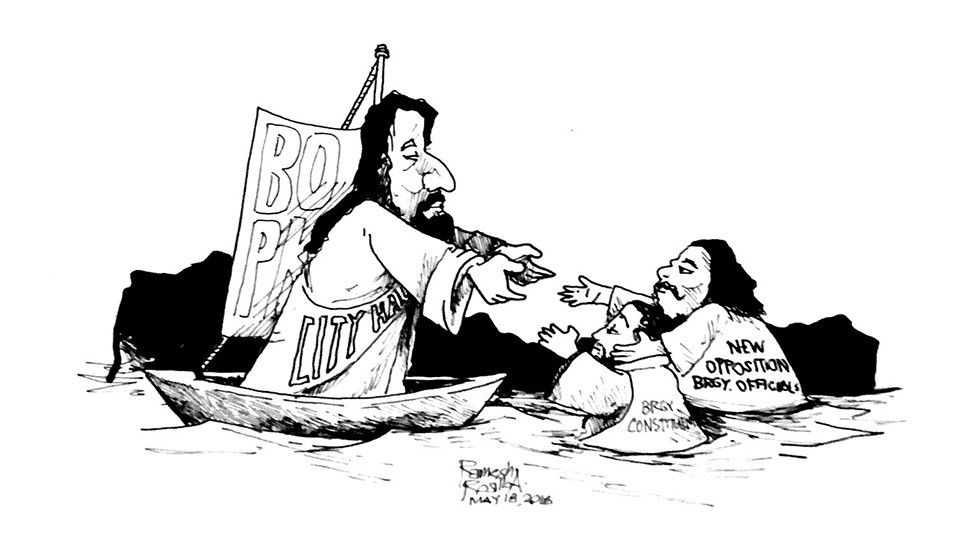 EDITORIAL – Time to cut political line
(The Freeman) - May 18, 2018 - 12:00am
The barangay and Sangguniang Kabataan election is over and in the coming weeks, a new set of officials will begin to perform their fresh mandate of serving their constituents in the smallest government unit for the next several years.
Even if the dust has already settled, differences continue to create an atmosphere of animosity between some political rivals. This has become the usual scene considering the fact that the battle had been intense.
In Cebu City, for instance, the line is always drawn between those barangays in favor of the administration and those allied with the opposition. For decades, this political division has been the cause of intense race for the city leadership with the one with more resources drawing the support of the barangays.
The Bando Osmeña Pundok Kauswagan of Mayor Tomas Osmeña used to have 15 barangays against Barug Team Rama PDP Laban's 65. Following last Monday's election, it raised its allies to 49 barangays against the opposition's 31.
The rout was expected given Osmeña's machinery. In the run-up to the election, he exhausted all BOPK resources to make sure his candidates will win as he vowed to get more allies at the City Council to gain the majority.
But with the election over, it is better for Osmeña to cut the political line by resolving whatever issues he had with opposition barangays. Being the city's chief executive, he should equally treat all barangays for them to have equal development.
Vice Mayor Edgardo Labella was right in calling on Osmeña to be fair to all barangays. Labella said he wished the "mayor would set aside political posturing. Let's all work together. After all, we belong to the same local government unit."
By being unfair to opposition barangays, it is the people that the city leadership is punishing, not their officials. As the father of the city, Osmeña should see to it that all barangays are served equally well under his leadership.