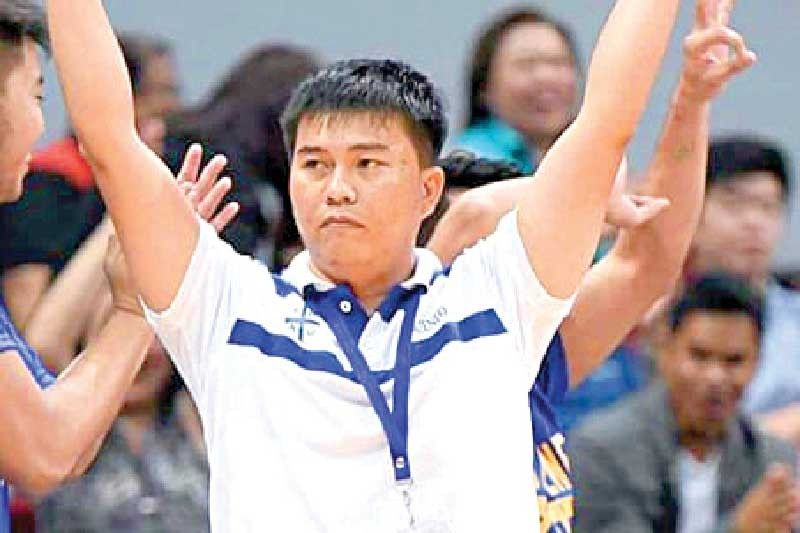 Cebu coaches gamely deal with challenges
CEBU, Philippines — Plunging back to sports life under the new normal, coaches handling Cebu teams are faced with different kinds of challenges as they are toughening up their respective sides preparatory for the highly anticipated inaugural season of the Pilipinas Vismin Super Cup.
Burdensome as it may seem, coach Mike Reyes of the KCS-Mandaue City Eagles and Francis Martin Auquico of the ARQ Builders/Lapu-Lapu City Heroes make the most out of their limited resources and restricted movements in an effort to build a strong and cohesive unit when action in the country's newest pro cage league begins a month from now.
"Basketball is a game wherein you have to run up and down," said Reyes, who steered the Southwestern University (SWU)-Phinma Cobras to their first Cebu Schools Athletic Foundation, Inc. (CESAFI) men's basketball title in six years in 2019. "But everything is prohibited in our practice venue that's why we can't work on out transition and conversion."
"Since 5 on 5 is not yet allowed for now, we are drilling how we want to defend 4 on 4 half court and 5 on 0 concepts in offense. We also do a lot of individual skills and defense 3 on 3," added Reyes.
At the moment, Reyes said they are just 15 to 20 percent ready for hardcourt battle but they will try their best to compete and give the more established teams one big fight in Vismin Super Cup's Visayas Division bubble play set to start on April 9 under strict health and safety protocols in Alcantara town southeast of Cebu.
Auquico, designated chief strategist of the Lapu-Lapu Heroes by coach Rommel Rasmo who was promoted as team consultant, said they experienced some difficulties in practice like the rest given the current situation but are trying the best to get ready for the tough grind ahead.
"So far our practices are more of getting to know each other, familiarizing the system and building relationship with our players and coaching staff. For the past week, our players are doing strength and conditioning with Roger Potot, our conditioning coach. Right now, our focus is to get everybody on the team to be in the same page "to be ready"," Auquico said.
"We all know that the situation is difficult for everyone because of the pandemic. Maraming factors, your mental readiness and physical preparation since matagal sila walang active practice or game," he added. "That's why we always remind them of one person na kayang maka-survive in this type of situation si "Lapu-Lapu", a person who is resilient and a man of character."
Auquico, who is silently but effectively working behind the the shadows of Rasmo in guiding the Sacred Heart School-Ateneo de Cebu (SHS-AdC) Magis Eagles to a school record four-peat and five CESAFI championships overall, humbly admitted that their team is far from being polished but assured that they will be a fighting force come game time.
"Masasabi ko sa ngayon na medyo malayo pa at hindi pa kami game ready but given the time frame, we want to focus on the things na kontrolado namin. Malaki pa ang tatrabahuin namin para makuha namin ang gusto namin sa team. For now, I could say na 10 percent palang yung readiness namin and hopefully by the end of the month we can go as high as 80 percent. One day at a time, one practice at time lng muna kami," Auquico pointed out.
"We only expect their "perfect effort", yan ang palaging reminder ni coach Rommel Rasmo, our team consultant. We want them to give their perfect effort every practice because that is something that is in our control. Naniniwala kami that by giving your perfect effort, you will get the best result possible, which is to win games," he furthered. "Lastly, we would like to thank our team owner Jason Arquisola, co-team owner councilor Mytha Canoy of San Fernando, and team manager Atty. Rico Amores for all the support they have invested to the team."