Firm offers feasibility study on mass transport system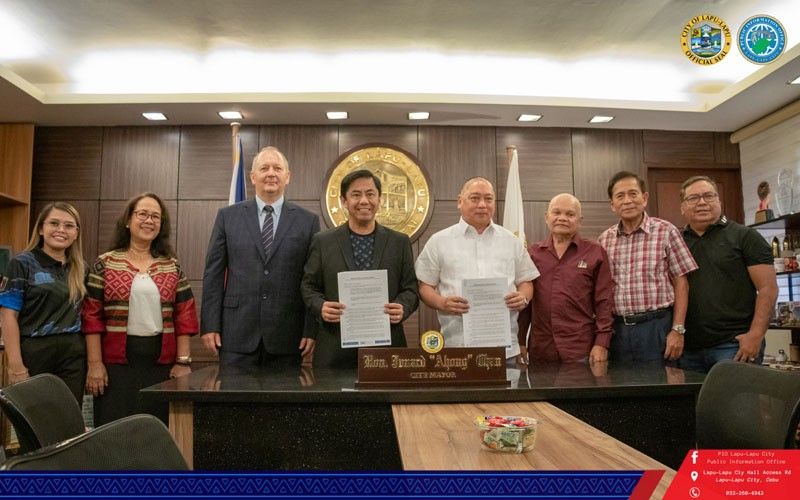 CEBU, Philippines — The Lapu-Lapu City Government has entered into a memorandum of understanding (MOU) with Futran Philippines Inc. to conduct a feasibility study for a mass transport system project at no cost to the city.
Futran is a company involved in transportation and public utility services, including but not limited to the development of world-class expressways and train systems, with a focus on sustainable and renewable energy.
It offered a feasibility study that would typically cost between P5 million to P10 million. It is expected that the said study and recommendations for implementation will be submitted within eight months to a year.
The proposed transport network system will utilize existing and secondary roads instead of the busy main thoroughfares.
The MOU was signed by Lapu-Lapu City Mayor Junard Chan and Futran Philippines President Jose Christopher Fornier.
"Whereas, the City's traffic congestion and increasing working population make the demand for a mass transit system, or 'people mover project,' and its project components an imperative and urgent concern of the City," reads a portion of the MOU.
Chan said that the city is a popular tourist destination and has three economic zones employing 120,000 workers. Additionally, the city is expanding with a 600-hectare reclamation project.
Fornier stated that the feasibility study would consider monorail, light rail, or personal rapid transit systems that incorporate the "green concept."
Chan mentioned that with the current conditions, more companies would be coming to the city, leading to increased traffic. Hence, the city requires an efficient mode of transportation.
Accompanying Fornier is Andres Low, the inventor of a transport system that can navigate small streets and is powered by "green energy."
Low explained that the proposed transport system would use the existing road network but would be elevated above the road, eliminating the need for land expropriation for road right-of-way.
He mentioned that the transportation system would be powered by electricity, resulting in lower travel costs.
Low added that they would utilize sunlight to generate electricity for running the transportation system, leading to cost reduction and increased efficiency.
Low added that people can travel at 60 to 70 kilometers per hour at any time of the day at a low cost.
Fornier acknowledged that the streets in Lapu-Lapu City are narrow, making it impossible for a monorail to navigate them.
"We need to identify a transport system that can operate on secondary streets," Fornier said.
For this reason, Futran will focus on studying the movement on secondary streets.
"Focusing on that is more important because otherwise, everyone in the city will be inconvenienced," Fornier said.
Earlier, the Mandaue City Government also signed a MOU between the said firm for a six month feasibility study for the modern mode of mass transportation in the city dubbed as "Podcars".
Mandaue City Mayor Jonas Cortes said that Futran's Podcar system, with a track record of success in countries like Germany, Japan, and China, will help the city reduce traffic congestion and promote green mobility solutions.
Futran Philippines, Inc., a company that will build the first podcars in the country.
The Futran Podcar system is a Suspended Automated Transit Network with vehicle capacities of up to 20 passengers that run on-demand as opposed to on schedule.
"The system does not interfere with the existing traffic below and can easily blend into the city. Because the track is elevated, people and animal movement on the ground can continue. The new track is supplied in modular components for quick assembly and erecting using basic tools and machinery that is readily available and cost-effective," Fornier earlier said, in a statement. —/GMR (FREEMAN)