Woman dies during Guadalupe fire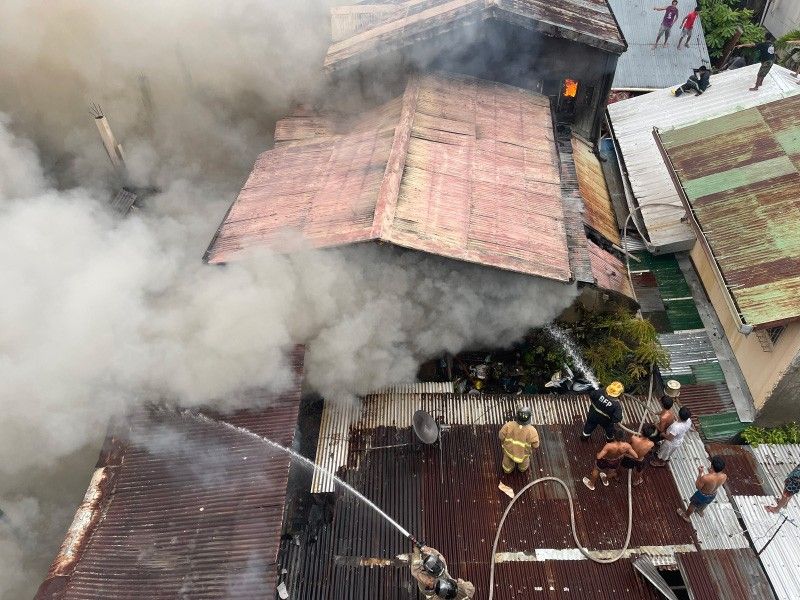 CEBU, Philippines — A senior citizen died of cardiac arrest during the fire that left 11 families homeless in Sitio Upper Eyha, Barangay Guadalupe, Cebu City yesterday morning.
Fe Gabutan, 63, succumbed to heart attack upon seeing the fire rapidly spreading in their neighborhood at 11:25 a.m. Fire investigator, FO3 Emerson Arceo, said seven houses were totally destroyed while two others were partially burned. Arceo estimated the damage to properties at P3.6 million.
It allegedly started in the house owned by a certain Christopher Gabutan. Some of the affected families are temporarily sheltered at the Guadalupe Elementary School while some opted to stay in their place.
Meanwhile, another nine houses were razed by fire in Sitio Alumnos, Barangay Basak-San Nicolas yesterday afternoon. The fire that allegedly started from the house of a certain Alex Arong left P4.2 million in property damage.
It was the second fire incident responded by the city fire department in a day on a fire prevention month.
Initial information gathered by investigators revealed that a blower allegedly exploded igniting fire. The information, however, is still subject to further verification. — FPL (FREEMAN)