20 million students nationwide; 1.5 million in Central Visayas enrolled
August 16, 2022 | 12:00am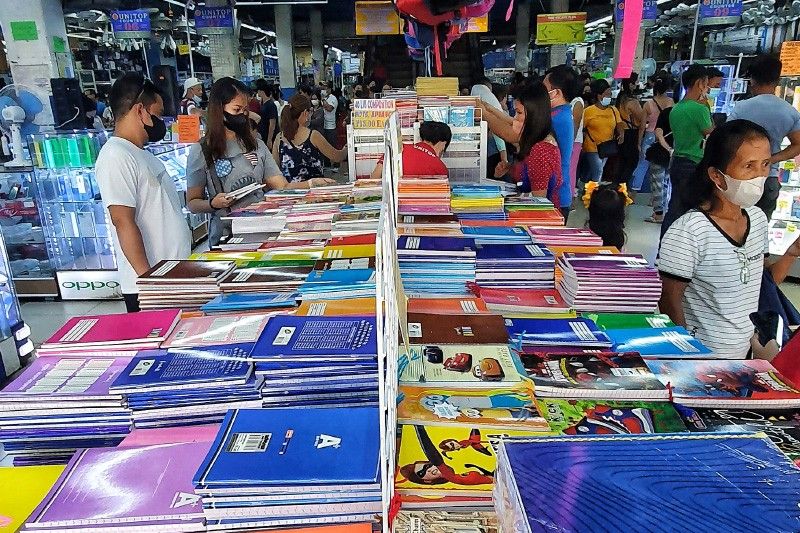 CEBU, Philippines — Six days before the start of classes in public and private schools nationwide, at least 20,628,682 learners are enrolled for school year 2022-2023.
This is based on the Learner Information System (LIS) of the Department of Education (DepEd) as of 7 a.m. on August 15, 2022.
Of the number, at least 18,147,254 are enrolled in public schools while 2,411,042 are enrolled in private schools.
At least 70,386 are enrolled in State Universities and Colleges (SUCs) and Local Universities and Colleges (LUCs).
In Central Visayas, which includes Cebu, Siquijor, Negros Oriental, and Bohol, at least 1,577,129 learners have enrolled.
"Pero partial pa lang ni kay we expect more than 2 million learners ang mo-enroll for the next school year, same as this school year," said Amaryllis Rodriguez-Villarmia, DepEd-7 information officer.
Nationwide, the provinces with the most number of enrollees are Region IV-A with 2,980,213; Region 3 with 2,423,455; Region VI with 1,571,218; and Region V with 1,370,387.
Enrollment period is from July 25, 2022 to August 22, 2022 but DepEd-7 said there will be a one month extension.
"After August 22, napa nay extension nga one month, especially for the transferees," Villarmia said.
DepEd adopted three modes of enrollment: in-person, remote, and dropbox.
Learners in the Alternative Learning System (ALS) can enroll either in-person or digital.
Villarmia said that from August 22, 2022 to the last day of October this year, blended learning will be adopted as full face-to-face classes are expected to start in November 2022 yet.
Still, even when November comes, exemption to in-person classes will be given, especially to schools where classrooms are not available or if the alert level status of an area is high due to COVID-19 cases.
"Pero kaning full face-to-face classes, naa gihapon ni exemption like kung guba pa ang school building at that time, dili gyud ma-implement ang full face-to-face classes or mag-depended sa alert level status on a specific area," Villarmia said.
DepEd continues to remind schools to follow health and safety protocols as protection against COVID-19.
Safety
Earlier, DepEd Secretary and Vice President Sara Duterte issued DepEd Order 035 series of 2022 on the guidelines of enrollment for school year 2022-2023 in the context of re-introduction of in-person classes.
Duterte said that in preparation for school opening, DepEd will implement enhanced enrollment procedures that are reflective of the current health and safety situation in the country.
Department of the Interior and Local Government (DILG) Secretary Benhur Abalos earlier urged local government units to ensure that all public and private schools within their jurisdictions are accorded with necessary assistance in the conduct of Brigada Eskwela, ensuring parents, teachers, and community participation and support.
DILG said it is one with DepEd and the entire education sector in ensuring a safe, peaceful, orderly, and COVID-19-free implementation of 100 percent face-to-face classes starting November 2, 2022.
With COVID-19 still posing a threat to students, LGUs are expected to continue the strict enforcement of minimum public health standards (MPHS) and the COVID-19 pediatric vaccination campaign.
LGUs are also encouraged to convene their respective local councils and conduct necessary preparations, including building inspections, to certify the quality and structural integrity of school facilities. - JMO (FREEMAN)